PokerNews Exclusive: Isildur1 Speaks About his $4 Million Loss to Brian Hastings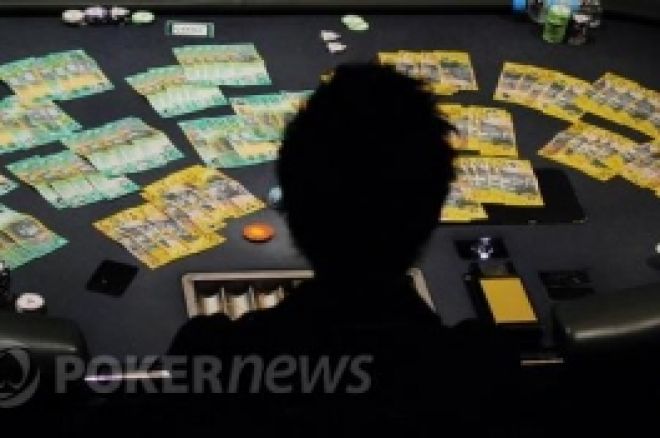 "Isildur1" has been silent and anonymous since he broke into the high-stakes games on Full Tilt Poker back in October. Since then, he has been on a wild ride, filled with million-dollar swings that saw both the largest online poker hand ever played, as well as the biggest online poker win during a single session, achieved by Brian Hastings.
Just two weeks ago, Hastings won over $4 million from Isildur1 in a session that is now being scrutinized because it has been discovered that Hastings obtained advice on hands from a database of hand histories collected by Brian Townsend. The collection of such a database is a violation of the Full Tilt Poker Terms of Service.
Through a series of sources, PokerNews tracked down Isildur1, who agreed for the first time to go on record about the session with Hastings. Isildur1 has not, however, revealed his identity, nor does he plan to do so in the near future. While this interview only discusses the session against Hastings, Isildur1 has promised to give PokerNews more time in the coming week to discuss his ride on the high-stakes roller coaster.
There has been a lot of controversy regarding your match versus Brian Hastings. Were you aware before reading it on ESPN that Hastings had been able to study hand histories from matches you had played with others?
I had no clue about this, as I don't follow the forums or many poker sites. I had no idea. A few poker friends told me about it, and then I finally decided to see for myself and read it on the site.
Had you played Brian Hastings prior to the $4 million session?
I had played him before at no-limit hold'em, as well as a little pot-limit Omaha, so this was not the first time we played together; however, we also did not play very much.
We're sure you've thought back on the losing session quite a bit. Was there anything that was strange about the session when you look back?
In the days leading up to the session with Hastings, I played with Brian Townsend and Cole South a lot. They were always waiting for me. The last session where Hastings won all the money, it just felt like something was wrong. Everything that could go wrong for me did. Every time I tried to pull off a bluff of some kind, it felt as if it was being picked off. At the time, I just thought it was crazy luck, but now, knowing they shared a lot of their analysis of hand histories with each other, it makes a lot more sense. I feel like Hastings, and even South and Townsend when we played the last few times, had an advantage over me.
Since the session, have you had any conversations with Brian Hastings?
No, nothing.
Have you reached out to Full Tilt Poker at all?
Not at this time, no I have not.
Were you aware of the Full Tilt rule that states: "The use of shared hand histories provides detailed information on opponents a player has little or no personal experience playing against, and is deemed to be an unfair advantage. Violating this policy is subject to the maximum penalties for prohibited software use?"
I was not aware of the exact rule that you just mentioned, but since seeing that it is in fact a rule at Full Tilt Poker, I think I am going to put through a formal complaint, as I think this is a case where the sharing of hand histories directly affected the match I played with Brian [Hastings].
Now that Brian Townsend has come out in his blog and admitted to compiling a database of about 50,000 hands he and others played against you to analyze your play, do you feel like you deserve to get a portion or all of your money back from the session?
Yes, I do feel like I deserve to get something back. I feel that Hastings had a big edge over me due to the hand history database. They were able to dissect the exact way I was playing because they analyzed the hands so precisely, and it was impossible for me to adjust, as I had no idea they were doing it.
Even though this information is not out there, since they admitted to sharing hand histories, how can I be sure that all three of them did not have input on the hands while we were playing?
Have you ever discussed hand histories with friends, or peers about any of the players you played in the big games on Full Tilt, or against any opponent for that matter?
I have never in my life studied hand histories. I have never studied books, or watched videos. I always have just played poker and played with every player who wanted to play me. To be honest, I never even studied my own hand histories.
What's next for Isildur1? Do you plan on getting back into the action?
Well, honestly I am going to stay quiet for a while now. I am planning on putting in the request to Full Tilt to look into this further, and until I hear back, I don't plan on playing much poker on the site.
Thank you Isildur1, we look forward to talking with your more in the coming days about some of your experiences playing in the biggest online poker games in the world.
---
As noted in my previous article, PokerNews has reached out to the members of CardRunners. At this point, we were told by a CardRunners representative there will be no statement or interviews at this time. In addition to bringing you an additional interview with Isildur1 in the coming days, we will also update this situation as information comes to us and I will have information in my blog about the interview process.
Follow us on Twitter for up-to-the-minute news, and also become our fan on Facebook.