The $4 Million Controversy: Townsend Admits to Violations of Full Tilt Poker's Terms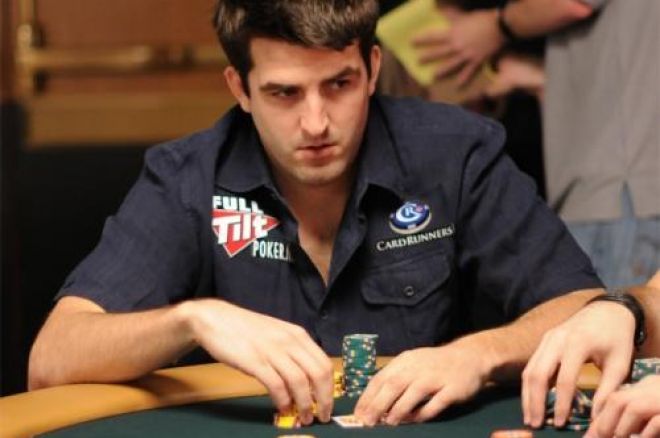 It was almost too good to be true. Brian Hastings stepped up to the plate against "Isildur1" and walked away a $4 million winner, in the process possibly busting the mystery Swede's Full Tilt Poker account. However, a sticky situation began to unravel after a story was penned by Gary Wise on ESPN.com about the big session. In the story, Hastings rather nonchalantly revealed that he and two other CardRunners and Team Full Tilt pros, Brian Townsend and Cole South, who all played Isildur1 at one time, shared their individual hand histories to study the Swede's tendencies.
In the interview with Wise on ESPN.com, Hastings said "we've done quite a bit of studying of his habits. Honestly, I give most of the credit to Brian Townsend here. I mean, Brian is honestly the hardest worker I know in poker. He analyzed a database of heads-up hands that Isildur1 had played and constructed ranges of what Isildur1 was doing in certain spots. In a way, I feel bad that it wasn't Brian who got this win instead of me. Obviously I'm happy and I'll take it, but Brian did a ton of work. The three of us discussed a ton of hands and the reports that Brian made, so I'm very thankful to him and to Cole as well."
The admission to sharing a database of hands is a direct violation of the Full Tilt terms of service, which states the following: "Shared hand history databases and "data mining" software, including subscription services and the exchange of personal databases: The use of shared hand histories provides detailed information on opponents a player has little or no personal experience playing against, and is deemed to be an unfair advantage. Violating this policy is subject to the maximum penalties for prohibited software use."
"Players are not permitted to use the hand histories for hands that they have not personally participated in. Software designed to collect hand history information from games that the player did not participate in is prohibited."
As the thread on TwoPlusTwo.com grew this weekend, PokerNews' own Tony G weighed in on the situation in his blog, claiming he has heard that Isildur1 either has, or is in the process of issuing a formal complaint with Full Tilt Poker. Tony G also posted some comments that Cole South wrote on TwoPlusTwo, and South has denied any wrong doing stating, "I did not breach the site's rules in any way."
While there has been no official comment from Hastings yet, Brian Townsend has also taken to his blog to discuss the situation. Townsend admits to taking 20,000 hands of his play with Isildur1 and merging them with another 30,000 hands he acquired. He then analyzed and shared his thoughts on Isildur1's play with Hastings and South. Townsend, in his blog, informs us that his Full Tilt Poker Red Pro status has been suspended for one month.
There is speculation that Hastings has been suspended as well, but that has not been confirmed by PokerNews.
At this point, we also understand that none of the $4 million that Isildur1 lost has been returned, and it's unclear at the moment whether or not any financial restitution will be made.
PokerNews has reached out to Full Tilt Poker, CardRunners, and is also attempting to reach Isildur1 himself to obtain comments on the situation. We will provide updates of the controversy here once we have them.
UPDATE 11:34 a.m. PT: CardRunners has informed PokerNews that there will be no statement coming from Brian Hastings. Hastings has also declined to be interviewed at this time.
UPDATE 6:27 p.m. PT: PokerNews has just conducted an interview with "Isildur1" which will be released tomorrow.
Follow us on Twitter for up-to-the-minute news, and also become our fan on Facebook.