PokerNews Playlist: Year-End Special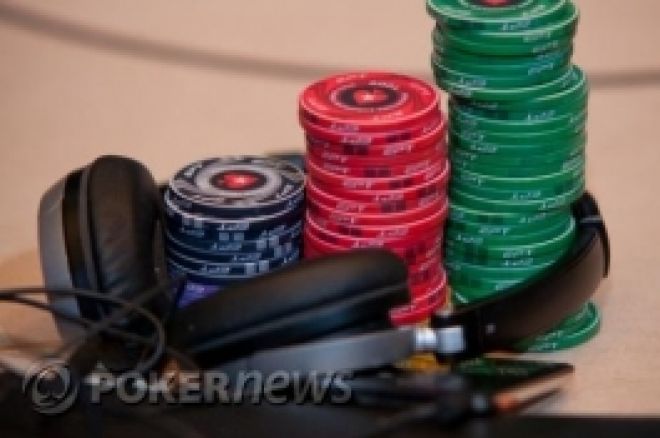 Welcome to the special holiday edition of the PokerNews Playlist. This article is dedicated to all of you grinders who make your livings taking down marks online. We hope this holiday will be kind to you and that lady luck will give you a ton of presents. Check out these killer songs and turn the volume up to ten while you destroy the competition.
Firing Up
During the early stages of a tournament, it is important to set the tone, and arguably the best way to do this is to play songs that will put you in the right mindset for the day's action.
Superstar - Lupe Fiasco: This feel-good track talks about the ups and downs of the celeb life and is perfect for all you big ballers and shot callers.
My Way - Limp Bizkit (DJ Premiere Remix): Let players know it's either your way or the highway.
No One's Leaving - Jane's Addiction: To quote the song, "The game is on." 'Nuff said.
Bring the Noise - Public Enemy: You're badder than bad so let the table know you ain't going out like a sucker.
Running with the Devil - Van Halen: Sometimes you've got to get lucky to win.
The Bubble
It's time to take advantage of the money bubble. These wicked tracks will help you pick up chips while you capitalize on your opponent's tight play as you pick them apart one by one.
Lose Yourself - Eminem: It doesn't matter what's happening around you. Stay focused and play your game.
Eminence Front - The Who: Don't be fooled; you have the skills to pay the bills and this rock and roll jam will help pump up your ego.
It's All About The Benjamins - Puff Daddy & The Family ft/ Notorious B.I.G., Lil' Kim and The Lox: Let this anthem take you to the promised land and a big payout.
Slow Ride - Foghat: You can't win the tournament by winning only a couple of hands. Be patient and pick your spots.
Taking it Down
You've made the final table and you need to switch things up a bit so you can properly bleed your opponents on your way to the first-place cash. These tracks will get you there.
All Day & All of the Night - Kinks: This is your title to lose. Finish up strong and take it down.
Run This Town - Jay-Z, Rihanna & Kayne West: It is time to show everyone who's boss so drop it like it's hot.
Bobby Brown - My Peragotive: I'm gonna do what I want to do. The lyric says it all.
Do You Feel Like We Do - Peter Frampton: Can you feel the electricity? You're almost there.
Nuthin' But A 'G' Thang - Dr. Dre: You're the baddest dog on the block so chew some ass.
Follow us on Twitter for up-to-the-minute news, and also become our fan on Facebook.