The Nightly Turbo: PokerStars VIP Changes, GigaMedia Shares Drop, and More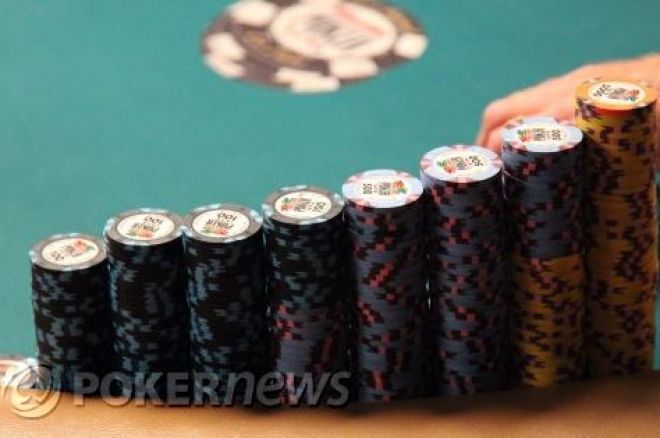 It's the last Nightly Turbo of the year. Thank you all for reading! We'll be back next year. Now that the mushy stuff is over with, on to the news. Tonight's Nightly Turbo is bringing you news on the changes to PokerStars VIP Program, GigaMedia's shares dropping, and more.
In Case You Missed It
We're back at it again. Bringing you lines from movies that have nothing to do with poker, that actually have everything to do with poker. From the Big Screen to the Final Table is taking a look at Bittersweet Motel and what it can do for your game.
Since the Isildur1/Brian Hastings scandal broke last week, everyone has been talking about data mining and whether it's a serious offense or not. We asked a handful of poker's top professionals what they thought about data-mining. Check it out.
According to Jonathan Tamayo, the turn semibluff raise might be one of the most underused moves in limit hold'em. He talked with us recently about limit hold'em strategy for our new Elite Strategy.
GigaMedia Shares at a 52 Week Low
Second- and third-quarter results have been released for GigaMedia. The results show a decrease in revenue and Q2 and Q3 net income has plummeted from $23.2 million in 2008 to $2.3 million in 2009.
GigaMedia has said that Everest Poker is a major reason for the $2.4 million loss in Q3 because revenues have declined for the online poker/casino site by 26 percent.
Recently GigaMedia tried to steady the situation by announcing a deal with Mangas Gaming to buy out Everest in 2010 in a $100 million deal. The deal also allows GigaMedia to buy back Everest in 2013 if it is considered viable.
"We faced tough market conditions and strong operating challenges in the second and third quarters in our gambling software and our Asian online games businesses - and did not respond as well as we should. We were successful, however, in forging a powerful strategic alliance in Europe which we believe will be very value creative - and as a side benefit, free up management time and financial firepower for our planned expansion in Asia," said chief executive of GigaMedia, Arthur Wang.
Read more at OnlinePoker.net.
Letter From the Editor
Before we head off for the remainder of the holiday season, I wanted to thank all of our loyal readers for helping to make PokerNews a very special place. Whether it's contributing in our forums, leaving comments in the articles, asking for chip counts in the shout box, subscribing to the Nightly Turbo, or simply coming to the site to get a quick poker fix, without you all at home in front of your computers, we would not be where we are today.
For all you fans of the Nightly Turbo, we will be taking a holiday breather until 2010. Rest assured though, over the next ten days we will be bringing you the top ten poker stories of the 2009, revealing one each day starting tomorrow on Christmas day. As for 2010? Well, PokerNews will be back at it, continuing to grow, and providing readers a hub for all things poker; from all the latest news, to the most sought after interviews, to coverage of the biggest poker tournaments in the world.
Thanks again for all your continued support. Happy Holidays, and a Happy New Year to you all.
- Matthew Parvis
Our Present to You
Happy Holidays!
See you next year! Be sure to follow us on Twitter and become a fan on Facebook.
VIP Changes for 2010
PokerStars will be beginning the new year off with some changes to its VIP Program. The company is introducing the Stellar Rewards program and is making it easier to earn SilverStar status and maintain Supernova status. A quarterly $1,000,000 freerolls is also being implemented.
VIP Stellar Rewards: This program awards cash to players as they reach certain VPP levels throughout the year. If you reach 750 VPPs, you'll receive $10. At 5,000 VPPs you get $50, 50,000 you get $100, and if you reach 90,000 VPPs, you get $1,000 cash. Once you've reached the required level of VPPs, you purchase the appropriate VIP Stellar Reward from the VIP Store for 1 FPP and the cash is yours.
PokerStars has also simplified the way to earn VPPs, making it faster for players to earn VPPs and FPPs. There will also be quarterly $1,000,000 VIP freerolls that will replace the $75,000 weekly freerolls. SilverStar requirements have dropped. It only takes 750 VPPs to earn SilverStar privileges instead of the previous 1,200. And finally, if you reach Supernova status it will be easier for you to keep it, as the monthly VPP requirement has been reduced from 10,000 to 7,500.
You can't take advantage of all of these rewards if you don't have a PokerStars account, so sign up for one and start the new year off right.
Star Trek Fan's Woes
Ted Moustakis, a Trekkie, spent an awful lot of money on what he thought was one-of-a-kind memorabilia from his favorite show. He paid $11,400 for a Star Trek uniform from the character Data, $6,000 for a poker visor, and $6,600 for a poker table. He then sued the auction house, Christie's, claiming the memorabilia was not as unique as he was led to believe, but a New York court decided he wasn't entitled to the millions he was seeking for the items.
The court said that he was never promised a one-of-a-kind uniform when it was purchased. As for the visor and table, the court said he is due a refund at most.
Maybe you're wondering how he found out the pieces were fake. Well, he showed the visor to the actor that played Data and the actor told him the visor wasn't genuine. Moustakis later found out the table was inauthentic as well and that the uniform was one of several made for the show and not unique like he was lead to believe.
Moustakis was demanding $7 million in damages. That's a little excessive don't you think? Christie's has stood by the authenticity of the memorabilia from the beginning and a lawyer for the auction house stated, "The sale was and remains a fantastic highlight in the memorabilia market."
The Associated Press has more.