Aussie Millions Main Event Day 4: Mizzi In Total Control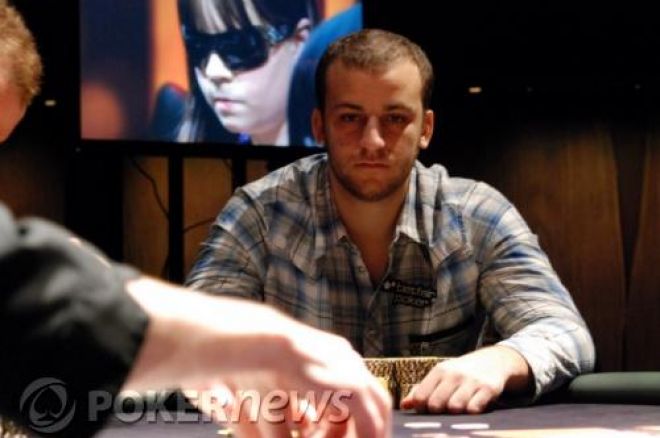 Although short, Day 4 of the 2010 Aussie Millions Main Event Poker Championship was packed with action from start to finish. The day began with 18 players, including $100,000 Challenge winner Dan Shak and local favorites Steve "The Big Show" Topakas and Joel Dodds, and by the finish, just 8 were left — all ollowing one man — Sorel Mizzi.
Mizzi finished the day with a 3-1 chip lead over his next closet opponent. He was absolutely dominant during the afternoon, though if you were to ask the man himself, he's likely to tell you that he had plenty of help from the deck throughout the day. "Run good," he said with a smile at one point after making quads in a hand against Kosta Varoxis. With so many chips, Mizzi has to be the favorite heading into the final table.
Joining Sorel at the final table is Betfair teammate and the first woman player to make the final table of the Aussie Millions Main Event, Annette Obrestad. She finished 21st in this same event last year and won one of the preliminary events earlier in the series. If there's anyone who can catch Mizzi, it's Mizzi.
Forgive the cliché, but it was Topakas who stole the show this afternoon, sending the crowd to their feet about once every half an hour, surviving all-in after all in before eventually busting from the tournament in 12th place ($100,000 AUD).
Our coverage of the 2010 Aussie Millions Main Event continues Saturday at 2:00 p.m. local time, live from Studio 3 in Crown. Do join us then to find out who will take home the most prestigious poker title in the Southern Hemisphere and the $2 million grand prize.
The Final Table:
Seat 1: Sorel Mizzi - 6,033,000
Seat 2: Stephen Shelley - 991,000
Seat 3: Annette Obrestad - 1,349,000
Seat 4: Tyron Krost - 1,869,000
Seat 5: Frederik Jensen - 1,754,000
Seat 6: Kosta Varoxis - 635,000
Seat 7: Peter Jetten - 1,700,000
Seat 8: Steven Friedlander - 694,000
Follow us on Twitter for up-to-the-minute news, and also become our fan on Facebook.