Casears Palace to Host the MBA Poker Championship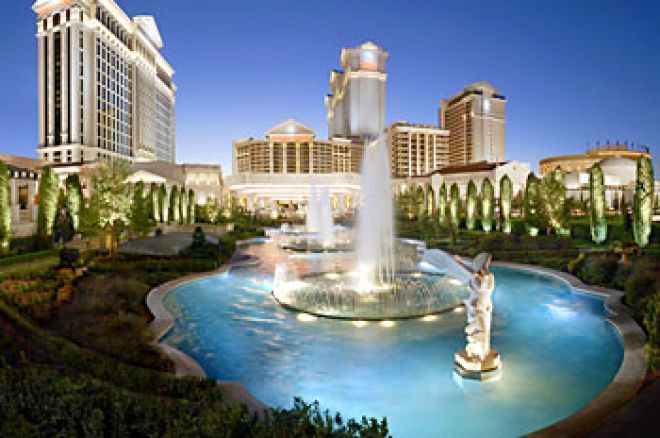 Harrah's recently announced that it will once again host the annual MBA Poker Championships at Caesars Palace in Las Vegas. Held from January 15 to 17, this three-event series seeks to bring the country's brightest MBA's to Las Vegas to mix business, pleasure and charity. Last year's event drew 600 MBA's from some of the country's top institutions including Duke, Harvard, Kellogg, Stanford GSB, UCLA, University of Chicago Booth School, and Penn's Wharton business school.
According to Harrah's vice president of talent acquisition Brad Warga, these events are important for those who want to join the ranks of the gaming industry. "This is an important networking and recruiting event for the MBA candidates and our recruiting team. MBA poker players tend to think quickly on their feet and be quite quantitatively apt — two attributes highly coveted by businesses," he said.
In addition to help sharpen the minds of some of today's top students while helping relieve some of their financial burdens (at least for the winners), money will once again be donated to the Alzheimer's Association and the Cleveland Clinic. In the four-year event history, $33,000 has been raised for the Alzheimer's Association, demonstrating that Harrah's and future business leaders have a good heart to match their good minds.
There will be three events including a $65 no limit hold'em tournament, a $225 no-limit tournament and the $150 MBA Poker Championship Main Event. The event is open to currently enrolled full-time and part-time MBA students and alumni who are at least 21 years old on the date of the tournament. If you aren't interested in playing, and if watching others play is more your style, you can purchase a $50 "VIP" package that gives you a gives you access to the welcome reception at the VooDoo Lounge inside the Rio All-Suite Hotel & Casino event, and other social activities TBD, in addition to tournament and awards ceremony viewing access or you can choose the "Basic Package," which is free and provides access to view the tournament and awards ceremony.
For more information check out the MBA Poker Championship website.
Follow us on Twitter for up-to-the-minute news, and also become our fan on Facebook.