Inside Gaming: A Whale Sues Harrah's; Carl Icahn Plans a Return to Las Vegas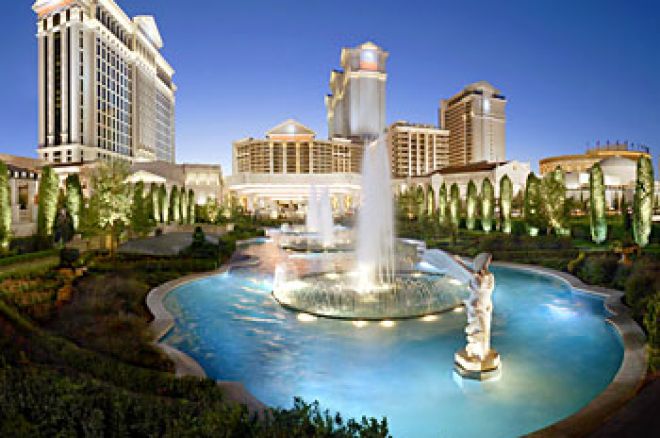 With poker at the center of our universe here at PokerNews, it's often easy to overlook everything else going on in the gaming industry. If you're as interested in all things gaming and casino as we are, you'll enjoy the fruits of our research by reading about what we find.
A Whale's Tale?
Harrah's and Caesars Palace were once again in the news, but not for the "tough times in Las Vegas" story that has been written so many times this year. The two were named in a lawsuit by a 52-year-old Las Vegas gambler, Terry Wantanabe.
According to Wantanabe, he lived in Caesars for six months, gambling upwards of $825 million at Harrah's, Caesars and Rio properties. In a complaint filed by Watanabe with the Nevada Gaming Control Board, he claimed that Caesars' and Harrah's senior managements knew he had a gambling addiction and they took advantage of this knowledge to turn a tidy profit.
Watanabe's charges were filed after Harrah's filed criminal charges against him for the theft of $15 million in gambling debts. Although Harrah's has been charged in Wantanabe's civil suit with fraud, breach of contract, conspiracy and negligence, officials believe the casino is in the clear.
"We have a long-standing history of responsible and ethical practices. We're licensed in more jurisdictions than any other gaming company. We stand by our record," said a Harrah's official according to a recent article in The Telegraph, a U.K. newspaper.
One of Wantanabe's more interesting claims is that casino employees provided him with prescription painkillers and alcohol. If this whale can prove that in court, Harrah's would be in trouble.
Another interesting claim is that the Nebraska-based philanthropist and former owner of the Oriental Trading Company had gambling losses that accounted for 20 percent of the revenue at both casinos in 2006 and 2007.
Wantanabe is currently out of jail on $1.5 million bail.
The Return of An Icahn?
According to Reuters, billionaire investor and former Stratosphere owner Carl Icahn has outbid a rival gaming company for the first crack at the uncompleted and bankrupt Fontainebleau Las Vegas resort. Apparently, Icahn Nevada Gaming triggered a bidding war recently after making an offer that trumped Penn National Gaming's $145 million bid.
Icahn's offer of $156.5 million is paltry compared to the $2 billion already been invested in the project by previous investors including Australian-based Crown, which had invested roughly $250 million in the project. Although this bid appears to position Icahn as a "stalking horse," Icahn still must withstand potential bids from 40 other interested parties.
Apparently, Penn National decided to drop out of the bidding war to avoid overextension in a declining market. According to the company, it will take another $1.5 billion to complete the project because it is only 70 percent finished, and it has been exposed to the elements while construction was halted. These prospects haven't fazed Icahn in the slightest as he looks to get major value from another potential project that could be worth a lot of money if the Las Vegas tourism market recovers. Bidding for the bankrupt behemoth officially gets underway in January 2010.
Follow us on Twitter for up-to-the-minute news, and also become our fan on Facebook.