The Nightly Turbo: Ladbrokes Chief Steps Down, Smith Wins, and More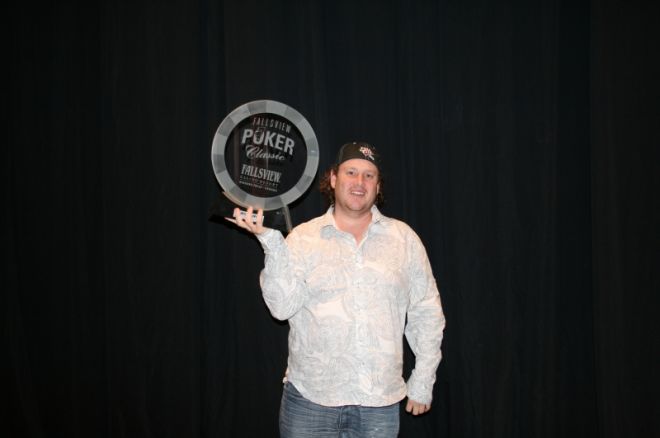 Tonight we're bringing you news on Ladbrokes' chief stepping down, Gavin Smith winning the Fallsview Classic, and more.
In Case You Missed It
If you're headed to the Borgata for the Borgata Winter Poker Open, the deal may have gotten sweeter for you. The Borgata has just announced a guaranteed prize pool for the Main Event. It's pretty big. Find out how big here.
We are back to bringing you news from outside the poker world. We just want you to be a little more well-rounded. This time, we're telling you about casino boats in Florida and Party Gaming in Denmark. Find out more in Inside Gaming.
There is still poker to be played in the Bahamas: the PokerStars World Cup of Poker VI. Want to know who's in the lead headed to the final table? Click here.
Gus Hasen's vacation from poker didn't last too long, and he's probably happy about it. He's running quite well. How well you ask? The Online Railbird Report has the biggest winners and who's in the red.
That's the Situation
If you watch MTV or read the gossip blogs, then you know about the Jersey Shore. If you know the show, then you're probably well aware that Mike "The Situation" is all about "G.T.L. baby. Gym, Tanning, Laundry." Bet you didn't know he also played poker.
According to a tweet from Pokerati (@pokerati), The Situation is a member of the TwoPlusTwo community and posts in the forums. So, we did a little research.
From the little digging we did, and we mean little, we found he likes to play $2/$5 in Atlantic City and is looking for tips on multitabling. Our question is, does he have enough time for poker in between tanning, the gym and laundry?
Make some time for poker. Sign up for an online poker account and get started today.
Be sure to follow us on Twitter for up-to-the-minute news.
Ladbrokes Chief Exec Steps Down
The Chief Executive for Ladbrokes, Chris Bell, will be stepping down this summer after he and the company mutually agreed that it was time for the company to seek new leadership.
Bell began as a marketing director in 1991 and in 2000 became the company's chief executive. In the past 12 months, however, Bell has come under fire for several reasons, including unimpressive trading figures and investor concerns.
"Our key issue with the management has been a lack of international growth in its online division, while Bell has probably become more famous for his arrogance surrounding his decision to ban Ladbrokes staff from using British Airways following a personal dispute with the airline," James Hollins said .
Ladbrokes' finance director Brian Wallace and Ladbrokes Internet gambling operations head John O'Reilly are said to both be in the running for the position.
Read more at Onlinepoker.net.
Living The Dream
Everest Poker is giving ten players the opportunity to Live the Dream. Over 50,000 players participated in the Live the Dream promotion with 200 making the cut to the live event at Palais Auersperg on Jan. 9 and 10.
The players were judged on their live and online poker skills and on their brand ambassador qualities. The ten who were selected received a one-year $100,000 sponsorship. They will be playing at major tournaments around the world representing the Everest brand.
Congratulations to Fabien "SchumyFab" Perrot, Leonard "leoledingo" Truche, Julien "Garrincho54" Claudepierre, Ronny "Spadesman" Pickard, Tobias "Tobestar11" Wagner, Koen "koendb" de Bakker, Javier "elflacokanu" Martinez, Sigurd "TheBigViking" Eskeland, Thomas "DannyMcCoy" Froslev, Viktoria "SexyGirl" Szlasi!
Sign up for an account on Everest Poker and play against the new pros today!
Smith Wins
Gavin Smith recently took down the Fallsview Classic Poker Invitational. The $2,500 buy-in event attracted a field of 267 players. Smith is taking $188,743 to the bank for his win. Smith certainly showed stamina — his final table took more than 19 hours to complete.
Gavin, don't use all your run-good. You'll need it for the LAPC or you'll have Joe Sebok's and/or Jeff Madsen's mugs permanently etched on your body. Congratulations on your win!
PokerPT.com has more.