The Nightly Turbo: Poker Player Quits, World Series of Poker Europe on ESPN, and More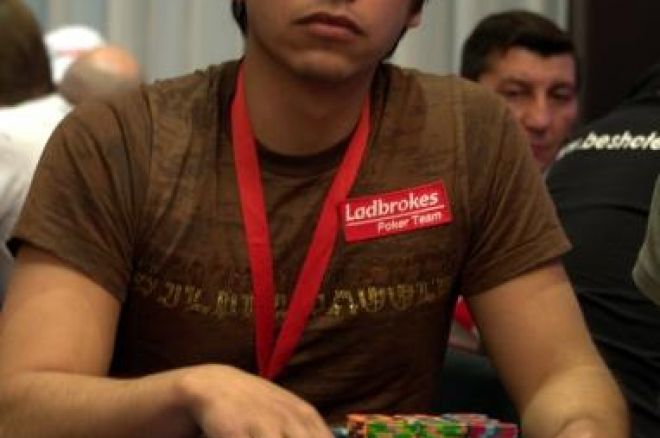 Tonight's Nightly Turbo is bringing you the news on a poker player quitting the game, the World Series of Poker on ESPN, and more.
In Case You Missed It
Day 2 of the PokerStars Caribbean Adventure is in the books. After the bagging and tagging, 884 players were left to take on Day 3. Check out the Day 2 recap here.
We recently caught up with Isaac Baron for a little chat. We talked poker, prop bets, and crazy party stories. You can check it all out in our Online Poker Spotlight.
The Isildur1/Hastings scandal has sparked a little debate here at PokerNews HQ. Not about the actual scandal, but about screen names. Should Poker Players Be Able to Change Their Online Names Regularly? Read that and then let us know what you think.
WSOPE on ESPN
Remember last year when we were reminding you every week to watch the World Series of Poker coverage on ESPN? This is now an early reminder that the World Series of Poker Europe coverage will begin airing on ESPN at the end of the month.
The first episode kicks off with coverage of the Caesars Cup on January 31 at 11 p.m. If you don't know who wins the Team America/Team Europe battle, we won't ruin it for you.
WSOPE Main Event action begins on February 7 at 10 p.m. with Lon McEachern and Norman Chad calling the action and Kara Scott as the sideline reporter.
We might remind to watch the coverage again closer to the premiere date, but we might not, so if you want the whole schedule, head on over to ESPN.com.
Cracking Down in NY
According to Gambling911.com, New York authorities are closing in on the mobsters running a multibillion-dollar online gambling ring. The two-year investigation extended from New York to Aruba to Costa Rica.
Prosecutors have used wiretaps, surveillance, and warrants in the last month as they close in on the case. Mobsters Pietro Inzerillo and Joseph Lanni are named in the case. The two operate Touchdownbets.com. They are major players in the Gambino family according to a law enforcement source.
Read more on Gambling911.com.
Jonas Danielsson Quits
Is the new trend in poker to "quit"? Shaun Deeb quit tournaments,Gus Hansen quit in December but is already back at it again this year, and now Jonas "Nebuchad" Danielsson has announced that he's quitting poker as well.
He said in his blog that the fire and passion he had for poker has burned out. He compared it to a bonfire that burns all night but leaves only ashes in the morning. His friends have tried to convince him to start playing seriously again, but he says he always made up excuses not to.
The blog is in Swedish. "HopelessHousewife" on TwoPlusTwo did the dirty work for us and used Google translator to translate the whole blog.
If you're fluent in Swedish, here you go. If you're not, the you should check out the TwoPlusTwo thread here.
PokerStars Caribbean Adventure
All of us here at PokerNews HQ that didn't get to make the trip to the Bahamas have been living vicariously through the videos and live updates from the Atlantis Resort. Here is Gloria Balding catching up with the pros at the PCA Welcome Party.
Be sure to follow us on Twitter for up-to-the-minute news.