The Nightly Turbo: PokerStars Introduces the North American Poker Tour, Online Poker Account Hacked, and More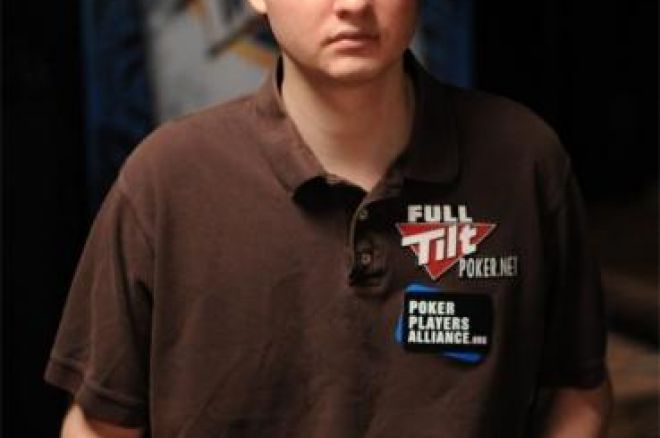 It's a good thing you stumbled across the Nightly Turbo tonight because there's a new poker tournament in North America you might want to know about. You'll also find out who's online poker account was recently hacked, and more.
In Case You Missed It
Avatar has made over $1 billion in worldwide ticket sales. On the surface, it doesn't have much to do with poker, but if you look closely, you'll find a little nugget that could help your poker game. Yes you watched the movie because it looked really cool in 3-D and there was a lot of action. We watched it for those reasons too and ended up finding a little something to help our game and yours. Check outFrom the Big Screen to the Final Table for the wisdom.
It's pretty much all poker around here all the time. Sometimes we find things outside the poker world that intrigue us. Inside Gaming is bringing you that news.
The PokerStars Caribbean Adventure wrapped up the first flight of Day 1 yesterday. Over 600 players showed up for Day 1a and Wayne Bentley came out on top of the chip leaderboard for this flight. You'll notice a few recognizable names in the top ten chip counts, but you'll have to click here to find out who.
The first week of the new year has been a bit more quiet in the nosebleeds on Full Tilt Poker than we were used to in the last months of 2009. One player that said he was taking a break from playing is back in the saddle already and doing quite well, but we don't want to jinx him. Check out the Online Railbird Report for all the details on the action.
PokerStars Press Conference
Team PokerNews is down in the Bahamas covering the PokerStars Caribbean Adventure. PokerStars held a press conference today prior to the start of Day 1b of the PCA Main Event to announce the launch of the NAPT. We told you about it earlier - remember? We also told you Joanna Krupa would be the host of the newly launched tour, and now we're going to quit typing and let PokerNews host Gloria Balding and Joanna Krupa do the talking.
If you're not following us on Twitter, you should be and while you're at it, become a fan on Facebook. There's really no reason not to.
Pearljammer's Girlfriend Hacked
Jon "Pearljammer" Turner found himself in quite the predicament the other day. His girlfriend, Tracey "XTraCey" Nguyen, had her Full Tilt Poker account hacked and all the money, $30,000, and even Full Tilt player points were dumped.
The hacker was playing at a $25/$50 table under Nguyen's screen name, and by playing, we mean going all-in every hand. Turner tried to contact Full Tilt support to stop the hacker and even typed in the player chat for help, but to no avail.
Jon Turner (Observer): PLEASE HELP
Jon Turner (Observer): FULT TILT PLEASE HELP
XTraCey: good job jon turner
Jon Turner (Observer): I NEED SUPPORT NOW
Jon Turner (Observer): XTRACEY'S ACCT HACKED OBV
Jon Turner (Observer): PLEASE HELP!
XTraCey: this is all your fault
Jon Turner (Observer): what u mean it's my fault?
XTraCey: i was up 10k
XTraCey: losing it all for u
XTraCey: bud
XTraCey: ur gonna lose this girl 30k
jacmans36 (Observer): jon i think you got it right
Jon Turner (Observer): YOU COULD GO KILL YOURSELF
XTraCey: u shold say sorry
Jon Turner (Observer): first change password back
Jon Turner (Observer): obv lol
Jon Turner (Observer): this is fking retarded
XTraCey: ya your a retard
XTraCey: and john turner is the man
TurTurow77 (Observer): tilt
XTraCey: john turner is the man
oldsock (Observer): e-mail ftp
XTraCey: its all gone
XTraCey: don worry about it
"I'm pissed. I'm a red pro and have no way of getting in touch with anyone at support while I watch all 30k (of my money for the record since I back her) that I have on her account pissed away," said Turner in the PocketFives forums.
We hope that Turner and Nguyen can get this issue resolved soon.
To read more, check out CoinFlip.com.
This Party Has a Cover Charge
It has recently come to our attention, probably because we in the states can't play on PartyPoker, that the once "largest online poker site in the world" charges its players for inactive accounts.
TwoPlusTwoer "AlwaysOnPot" recently received an email from PartyPoker informing him that his PartyPoker account had been inactive for almost six months, and much like a gift card you get for your birthday, PartyPoker would be deducting an administration fee from the money on his account if he doesn't get on the virtual felt. According to the email he got, PartyPoker would be deducting 5 Euros each month that the account stays inactive. If your account is in danger of the fee, all you have to do is play one raked hand at a micro-limit table, but we'd like to think you would play a few more at your regular limit, because - well, practice makes perfect.
The thread on TwoPlusTwo has sparked a minor debate and you can check it out here.
Super Tuesday
Georgia Tech didn't have a super Tuesday last night, but we know a few people who did: the Iowa football team and "TheMiltMan." Over 200 players showed up to battle it out on PokerStars' virtual felt yesterday and it was TheMiltMan that came away with the win and $53,750. Congratulations!
PokerStars Super Tuesday $250,000 Guaranteed
Buy-in: $1000 + $50
Prize Pool: $250,000
Entrants: 241
1. TheMiltMan - $53,750
2. AJSuited16- $38,750
3. turataika - $29,375
4. khuffman - $21,875
5. groengras - $15,000
6. Cotrim333 - $12,500
7. Evilduke11 - $10,000
8. Bobbuflu11 - $7,500
9. Bookie1978 - $5,000
Notable Finishes: Theo "pittrounder" Tran (11th - $4,375), Daniel "WiLDmAn75" Buzgon (18th-$3,125), Jeremy "JBurleson" Burleson (19th-$2,500)
Georgia Tech has to wait till the fall to win another football game, but you can start winning right now. Sign up for a PokerStars account today.
PokerStars North American Poker Tour
PokerStars announced the launch of its North American Poker Tour today. The PokerStars Caribbean Adventure is being billed as the first event of the NAPT. Previously, the PCA was the socialite of the PokerStars tours, showing up on the EPT, LAPT, and APPT schedules, maybe now it has found a home on the much-anticipated NAPT.
The NAPT has added two more stops to the circuit as well: the NAPT Venetian and the NAPT Mohegan Sun, which will run February 20-24 and April 7-11 respectively. Both Main Event buy-ins for those two stops will be $5,000. Model/actress/poker player, Joanna Krupa will be the TV host for the tour.
"I'm really looking forward to the launch of the NAPT. PokerStars.net has done an excellent job sponsoring meaningful tournaments around the world with the EPT, LAPT, APPT, and various other local tours – and it's exciting to see them coming to my home town of Las Vegas! With the addition of the NAPT, I'll have a chance to play some tournaments on home soil, and I'm very excited about that," said Team PokerStars Pro Daniel Negreanu.
PokerStars will be offering freerolls for your chance to win packages to NAPT events and we've said it before, but we'll say it again, you can't win if you don't play. Sign up for a PokerStars account today.