The Weekly Turbo: Phil Ivey On Top, WSOP Bracelet's New Owner, and More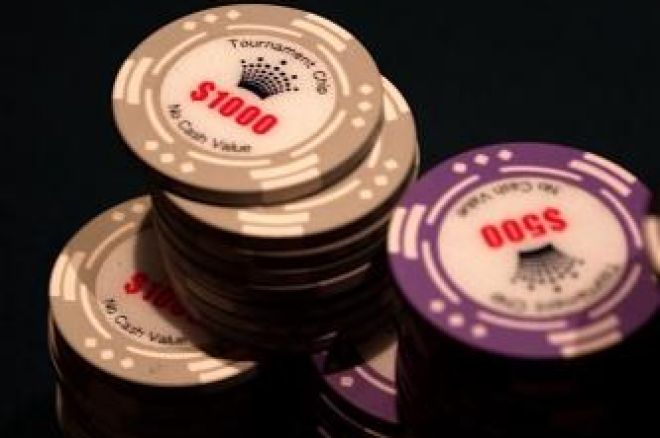 The Weekly Turbo is bringing you the week's top poker news stories including how Phil Ivey got to the top spot, a new WSOP bracelet owner and what they plan on doing with it, and more.
And the Bracelet Goes To...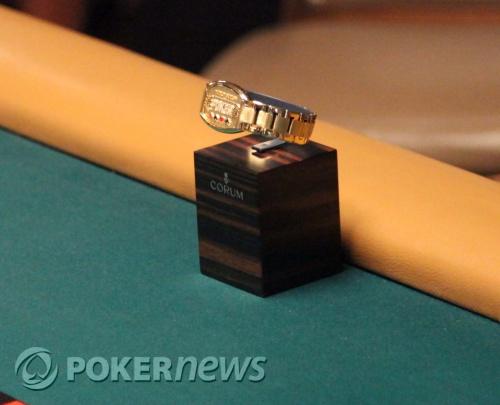 Yes, yes, we already know that T.J. Cloutier's 2005 World Series of Poker bracelet was sold on eBay, and yes, we also told you that the fine folks at Cake Poker bought said bracelet, but we now know exactly what will be done with it.
Well, after the obvious wild party photos and $10 dealer's choice home games where the winner takes home a WSOP bracelet for the evening, Cake Poker is doing something absolutely amazing with the bracelet: returning it to its rightful owner, T.J. Cloutier.
A word of advice Mr. Cloutier: hold on to it this time. A piece of World Series of Poker history is priceless.
Read more over at Cake Poker's blog here.
Everleaf Merger
Everleaf Gaming Network and Universal Poker Network have announced a merger. They are hoping to join forces and combine their players to form a larger network.
The new network has no name yet. On February 1, Victory Poker will be joining the merger. The traffic the new network is expected to draw has been compared to the Betfair Poker Network.
There has been a bit of a hiccup in the transitioning process. The current customer base was never sent notification of the merger, which led to some confusion. Maybe that they have no name was a little confusing as well.
LaunchPoker.com has more.
Lookin After the Brunson 10
Pamela Brunson has taken on the role of manager of the Brunson 10. She'll be responsible for handling public relations requests and scheduling, as well as internal management of the Brunson 10.
Pam may have her hands full with the youngsters on the team. Zach Clark, Amit Makhija, Chris Moorman, and Dani Stern currently make up the team. Alec Torelli left the group recently to explore other opportunities. The remaining spots remain to be filled this year.
"Mark my words, 2010 will be the year of The Brunson 10. I'll be spending the next 11 months filling the remaining six spots with online poker players who've proven themselves. Thanks to the smartest people in the industry now on board at DoylesRoom.com to help, that task should be a really easy one," said Doyle Brunson.
Find out more at Gambling911.com.
Seat's Taken
We're hoping you read the title of this one with a funny southern accent to get the gist of the Forrest Gump reference. It seems as though VC Poker is saying "seat's taken" to some of its loyal players.
A number of players on the VC Poker site have received email informing them that they are no longer allowed to play at the cash tables that they regularly frequent.
Here's what the email says: "If you are not already aware iPoker will be implementing a new policy in the New Year which will categorize players depending upon certain criteria. The new policy will also impose penalties upon card rooms that in essence, have a high proportion of winning players in relation to losing players.
Regrettably therefore, we are being forced to restrict a number of accounts in order to comply with the new policy and to avoid penalization by iPoker and it grieves me to inform you that we have no option for the time being other than to restrict the cash game stakes at which you can play on Victor Chandler Poker.
We sincerely regret having to take this action and hope that the policy will change in the future so that you may once again enjoy playing cash games at Victor Chandler Poker. In the meantime, please accept our apologies for any inconvenience that this action will cause but know that you can still play in our tournaments and on any other of the Victor Chandler suite of products."
So basically, if you're a winning player on VC Poker, you're getting the boot from the cash tables, but hey, look on the bright side, you can still play tournaments
Read more at TightPoker.com.
Be sure to follow us on Twitter for up-to-the-minute news.
Phil Ivey On Top
With the 2010 Aussie Millions $100,000 Challenge in the books, Phil Ivey's finish in second place was good enough to put him in the top spot over Daniel Negreanu on the all-time money list.
Going into the final table, Ivey was fourth in chips. His opponents were Dan Shak, Howard Lederer, Barry Greenstein, Billy Jordanou, Jonathan Karamalikis, Tony G, and Tony Bloom. Only five of the eight final tablists would make the money.
Ivey went heads-up against Dan Shak with a slight chip lead. The two went back and forth a little and eventually became even. Then, suddenly, Shak took a big pot from Ivey and had a 3-1 chip lead on him.
Eventually Shak took down the poker superstar in a hand that had a strange hint of World Series of Poker déjà vu.
Ivey took home $600,000 AUD for the second-place finish. On top of his many other major accomplishments in poker, he can now say he's the all-time money winner.
If you missed the action or want to know who finished where, check out the Live Reporting Page.
Mr. B Signs Up Too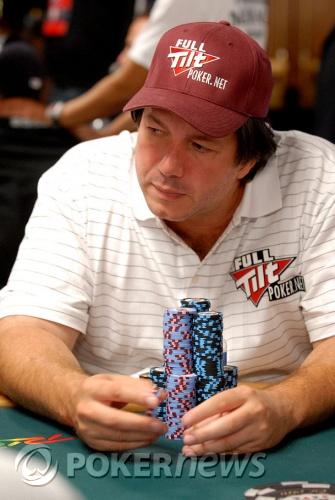 The PartyPoker Premier League IV is coming to Vegas and attracting quite the list of professional poker players. The latest to sign up is Mr. B. David Benyamine has just confirmed that he will be playing against the likes of Daniel Negreanu, Vanessa Rousso, Phil Hellmuth, JC Tran, Yevgeniy Timoshenko, Roland de Wolfe, and PokerNews' own and newest Team PartyPoker member, Tony G.
"I'm delighted to be part of this world class field in this year's Premier League. In 2010 I'm looking to play lots of tournaments and to start it off with a victory in one of poker's most prestigious events is top of my list right now," Benyamine said.
There is one more spot on the Premier League list and an announcement should be made in the next few days as to who will occupy it.
If you want to play against the G, you should sign up for a PartyPoker account today.