2010 Borgata Winter Poker Open: Jamshidi, Madsen Headline Final Table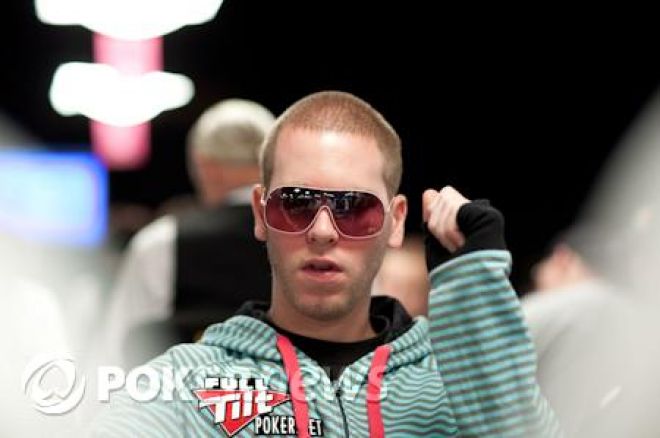 The Borgata Winter Poker Open was down to the final 27 players when Day 4 of the Main Event convened on Thursday morning. The overflow of poker in the building meant the field was relocated to the cozy confines of the Poker Room for the resumption of play. Jeff Madsen, Tom Marchese, and Matt Matros all had solid performances today to secure their seats at tomorrow's final table. The day belonged to Sirous Jamshidi, though, his finishing count of 4.75 million chips setting the pace for tomorrow's finale.
In a quest to build a big stack or go broke trying, Day 4's field wasted no time splashing around in game-changing pots. Bernard Collins got the knockout ball rolling early when he was the first player eliminated on the very first hand of the day. Three more contenders fell in the first level, and then it was Jamshidi's time to take over the spotlight.
Returning from the break, David Williams (not the David Williams you're thinking of) moved his short stack in with
. Jamshidi called with pocket threes, and the board blanked off to give him the knockout. Just a few minutes later, the process repeated itself with Anthony Campagna shoving his
into Jamshidi's pocket fours. This time Sirous was out-flopped with an ace, and Campagna found a third rocket on the turn to all but secure his double. A timely two-out four fell on the river, though, and Jamshidi's baby pair had struck again.
Not long thereafter, Jamshidi grabbed another big chunk of chips when he doubled up through Eric Blair. On a flop of J-7-8, Sirous led out for about one-third of his remaining chips. When Blair shoved with
, Jamshidi made the call with
. The turn and river were safe enough to double him up over one million and allow him some room to really start opening up. He used that momentum to shoot up the leaderboard an into the top spot by night's end.
At the other table, Lee Childs had been hovering at the top of the scoreboard for several hours when things began to unravel. After opening a pot with a raise to 125,000, Childs watched Barkley Hamilton move all-in for about 900,000. Childs mulled it over before calling with his
ahead of Hamilton's
. With a massive pot up for grabs, Hamilton rallied from behind and nail the first four cards on a board of
-X. That pot flushed Childs down to the short stack, and he was sent off in 14th place ($14,712) a short while later.
The next two eliminations came quickly with Joseph Wertz (13th place, $23,294) and Wade Woelfel (12th place, $31,876) departing to put eleven players on the final-table bubble. As the shortest stack in the room and the only player with less than one million chips, Chan Pelton had a lot of work to do. After managing a lucky chop with A-3 against Hamilton's A-K, Pelton found a lifesaving double-up with pocket jacks to squeak his way into the final table.
That put Dave Fox and Donald Boivin on the short stacks, and the two went ahead and took care of each other in short order. When Fox shoved on the button with pocket fours, Boivin called from the big blind with K-Q and a tiny chip advantage. There was a king on the river, but it was a useless king as Fox had already found a set of fours on the turn. Boivin's tiny remainder of 30,000 chips went into the next pot, and Jamshidi put the final nail in his coffin. It was actually a fair fight as Boivin's pocket eights were racing against
, but a queen on the flop spelled the end of the day for Boivin (11th place, $31,876) and the conclusion of Day 4 for the final ten players.
Tomorrow there will be $625,006 in cash laid out in front of these men as they return for the final day of play. One of them will walk away with that grand prize and the Winter Poker Open trophy to add to their mantle.
Seat 1: Al Grimes (Miller Place, NY) - 4,100,000
Seat 2: Jeff Madsen (Las Vegas, NV) - 3,185,000
Seat 3: Chan Pelton (College Station, TX) - 650,000
Seat 4: Sirous Jamshidi (Broomall, PA) - 4,750,000
Seat 5: Dave Fox (Coram, NY) - 1,695,000
Seat 6: Nick Kamen (Scarsdale, NY) - 3,320,000
Seat 7: Tom Marchese (Boonton, NJ) - 1,623,000
Seat 8: Jonathan "Barkley" Hamilton (Warwick, NY) - 1,555,000
Seat 9: Ross Mallor (New York, NY) - 880,000
Seat 10: Matt Matros (Brooklyn, NY) - 1,195,000
Facebook is changing, but some things stay the same. Become our friend to keep up with our news and updates in your News Feed.