The Nightly Turbo: A New Addition to the Brunson 10, Poker2Nite Season 2, and More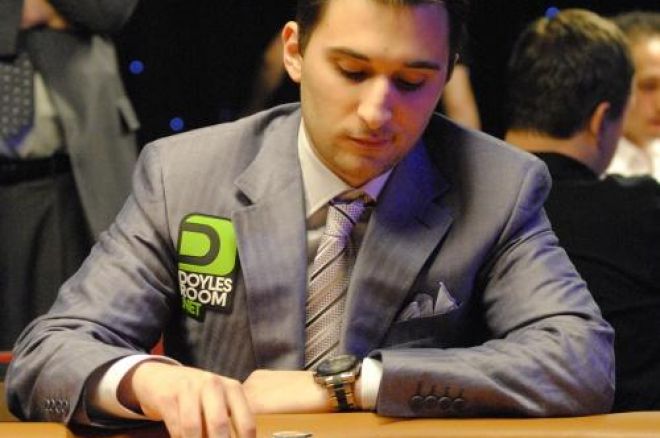 You might be able to find the news on Doyle Brunson filling his roster, Poker2Nite's second season, and even the LAPC in other places, but we package it so nicely for you in the Nightly Turbo, there's no need for you to go looking. Enjoy!
In Case You Missed It
We know that the PokerStars North American Poker Tour is down to the Final Table and we know how they got there. Do you? Check out the Day 4 recap here to find out.
A new bill has been introduced and it may help out with getting online poker legalized and regulated. Read Bipartisan Tax Fairness and Simplification Act to Regulate Internet Gambling for more.
The PokerStars NAPT High Roller Bounty Shootout Final Table has also been determined. Play doesn't resume until Thursday, but that's no excuse for not knowing who will be seated there. Here you go.
The Brunson 5
DoylesRoom is on a mission and is halfway there. Alex "AJKHoosier1" Kamberis has been announced as the fifth member of the Brunson 10.
The 23-year-old Kamberis has earned over $4 million in online tournament earnings. He joins Zach Clark, Amit Makhija, Chris Moorman, and Dani Stern as part of the Team.
"I was on hiatus last year, taking it easy. This year I'm going to be everywhere though. I'm going to LA after this and Monte Carlo after that. I'm coming back. Online, live everything. I'm going to remind people that I can play," said Kamberis.
Read more at OnlinePoker.net.
LA Poker Classic
We told you the WPT Celebrity Invitational Final Table line-up the other day. Those six players are on a bit of a break until the Final Table commences on March 3. Plenty of other events are also taking place at the Commerce including the $10 Heads-Up Championship, a $545 Shootout, and of course, the $10k Main Event begins on Friday.
Matt Savage is conducting interviews with all the winners and there is a live blog for the event, as well. You can check it out here.
Poker2Nite Round 2
After a successful first season, Poker2Nite fans can rejoice in knowing that the weekly poker news and entertainment show is back for its second season.
You'll have to update your DVRs, however. The show is changing channels from FSN to Versus. One thing that's not changing - the hosts. Joe Sebok and Scott Huff will be back on the air on Wednesday March 3 at 11 p.m.
"We're thrilled to be going to Versus because it's going to allow us to open up the show and be a lot more innovative and edgy," Sebok said. "Be ready for changes. We tweaking the show as we go along, so its definitely going to be a new season."
PokerRoad.com has more.
TeamParty Sponsorship
PartyPoker is looking for its next TeamParty member and needs your help. The 16 finalists have already been chosen, but you get to vote on who you want to make it. It's like American Idol but without the horrible singing.
The winner will get a $100,000 sponsorship with PartyPoker for one year and will travel the tournament circuit as a representative of the site. The videos are posted on PartyPoker's Facebook page. There are three up right now for your viewing pleasure: Giovanni Rizzo, Scott Wellenbach, and Talal Shakerch.
We know you have an opinion, check the videos out here and help one of these guys out.
LAPT Punta del Este
Lynn Gilmartin and the rest of the PokerNews Live Reporting crew are in Uruguay for the PokerStars Latin American Poker Tour Punta del Este. In true PokerStars form, the Welcome Party made everyone at PokerNews HQ jealous and even made Lynn's top three best party list! Check it out below.
As always, if you're looking for a friend, there's always our Facebook page and if you're looking for up-to-the-minute news, you can follow us on Twitter.