PokerStars.net EPT Berlin Day 2 Recap: Huber On Top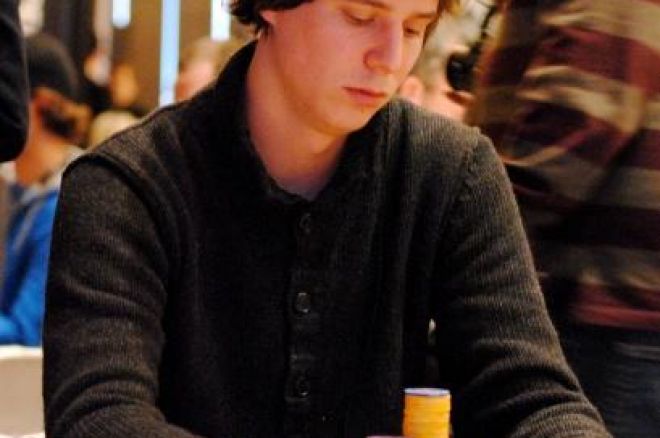 With the colossal field already almost cut in half by the slings and arrows of the two Day 1's, the 484 players who made it back to the Hyatt Grand Ballroom for Day 2 of the European Poker Tour Berlin would soon face a veritable massacre. By the end of the day, just 124 players would remain, well inside the money.
Almost 100 players dropped off the tournament radar in the first level of the day, Thierry van den Berg, Jeff Sarwer and Charlotte Roche among them. Another 80 or so were lost in the second level, too, including Michael Greco, Peter Hedlund and Team PokerStars Pros Noah Boeken and Vicky Coren.
By the start of the third level, one very large stack had emerged, and it was in the possession of Team PokerStars Pro Jude Ainsworth. Never one to play small-ball, Ainsworth seemed to involve himself in massive pot after massive pot and it paid off for him - by the end of the day he was sitting on a princely 720,500 - good enough for fourth place overall.
The high-density bust-outs continued, and Florian Langmann, Fatima de Melo, Julien Brecard, Chad Brown, Barny Boatman, Antoine Saout, Michael Martin, Michael Keiner and Boris Becker all hit the rail before the bubble.
In keeping with the high-speed theme of the day, hand-for-hand play had barely been announced when the bubble burst. Players who managed a min-cash but will not be back tomorrow included George Danzer, Max Pescatori and Tobias Reinkemeier.
Leading the pack heading into Day 3 is Swiss national Stefan Huber. While he spent most of the day as a relatively big stack anyway, a last-minute surge saw him leap ahead of the other big stacks and become the only player so far to break the million-chip mark. He finished up in pole position on 1,087,500 - that's 300,000 clear of his nearest rival, Team PokerStars Pro Johannes Strassmann.
Even granted all the high-profile bust-outs, Day 3 looks to be a pretty star-studded affair. With William Thorson, Vlad Zguba, Julian Thew, Marcel Luske, Joao Barbosa, Theo Jorgensen and Bruno Fitoussi all still in the running, it's going to be a thrilling ride to Day 4.
Join us back here at PokerNews.com from noon CET to see who gets the lion's share of the chips and who goes home with their tails between their legs.
Follow us on Twitter for up-to-the-minute news, and also become our fan on Facebook.