The Nightly Turbo: Dennis Rodman the Poker Player, Florida's Online Poker Plan, and Who's Dating Who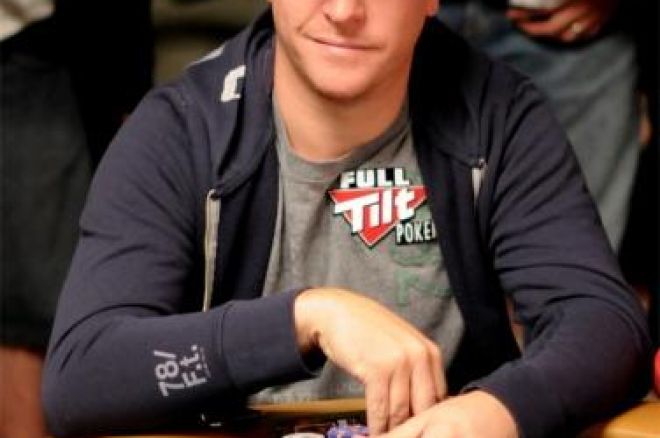 Basketball players and poker seem to be going hand in hand these days, Florida is working on getting online poker legal in the state, and a new couple alert; it's all in tonight's Nightly Turbo.
Day 1b of the PokerStars European Poker Tour Berlin is in the books. Who made their way to Day 2? Find out here.
After a short hiatus, the World Poker Tour LAPC Celebrity Invitational has finally crowned a winner. We'd tell you who it was, but then you wouldn't read this.
After the tragic 8.8-magnitude earthquake in Chile, PokerStars has decided to cancel the Latin American Poker Tour's Vina Del Mar stop. Find out more about it here.
All-Star Game?
The NBC National Heads-Up Poker Championship is this weekend, which is essentially poker's version of March Madness. It appears as though the World Series of Poker will be entering the sporting event foray with an All-Star Game at the event this year.
Two tweets lead the Cake Poker Blog to this conclusion, and after some investigation of said tweets, we're beginning to believe it too.
Said @WSOP tweets:
Doesn't poker deserve an All-Star Game? The WSOP thinks so. Stay tuned for details. We will need your help!
Which 20 WSOP Bracelet-Holders would you like to see compete in an All-Star game? Stay tuned
It seems that the WSOP is looking for the poker community's help in picking the field for this event. We know you're opinionated. Head over to our forums and let us know who you would want to see. Also, check out the Cake Poker Blog for more.
The New Bad Boy of Poker
Dennis Rodman has signed a deal with Only Poker to represent the site. Yes, that Dennis Rodman. The one who dyes his hair and sometimes wears women's clothing.
Rodman was a part of quite a few teams during his basketball career, the Pistons, Spurs, Bulls, Lakers, and Mavericks. Now he can add Team OnlyPoker to the list. This isn't his first foray into poker; he was part of the Bravo TV series Celebrity Poker Showdown in 2004.
"The Bad Boy is Back" and if you want to take him on, sign up for an OnlyPoker account today.
Florida's Intrastate Poker Bill
California was the first, and now Florida has also filed an intrastate egaming bill in hopes of making intrastate poker legal.
Last Friday, Representative Joseph Abruzzo filed the Internet Poker Consumer Protection and Revenue Generation Act of 2010, or HB 1441. As proposed in the bill, Florida's 21 pari-mutuals operating card rooms would serve as licensees for online poker portals that would pool player liquidity to a central poker network.
The bill also has criteria for hub operators and applicants who want to run an intrastate network. As always, fees and taxes will have to be paid. Abruzzo's bill would also restrict playing to persons 21 and older and would put limits on deposit sizes and daily frequency.
Sort through the legal jargon at EGRMagazine.com.
Erick and Erica Sitting in a Tree....
Rumors are swirling that love is in the air for Erick Lindgren and Erica Schoenberg. A photo of the two can be found on TwoPlusTwo, as well as a lot of speculation. Because we're not a gossip rag, this is all we'll say on the subject. Congrats you two!
Head over to TwoPlusTwo.com for the pic.
Calling the Clock
Gloria Balding called the clock on William Thorson on a break at the European Poker Tour Berlin. Find out who would play him in a movie about his life and whether Swedish Fish are a childhood candy or a description of how he plays.
Be sure to follow us on Twitter for up-to-the-minute news and become a fan on Facebook.