The Nightly Turbo: Jennifer Harman's Charity, A Poker Room Robbed, and More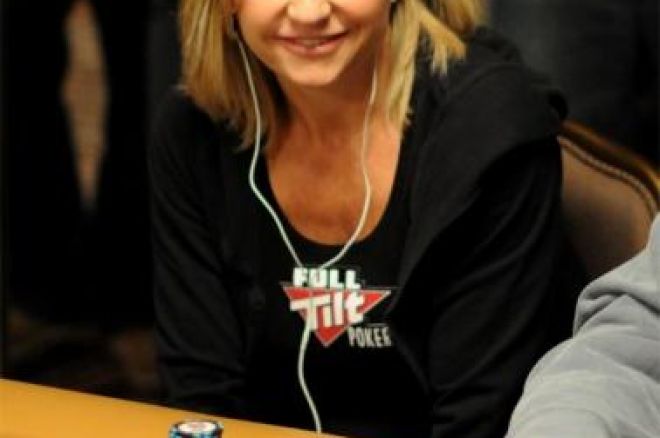 The Nightly Turbo is bringing you the scoop on where Jen Harman is going to start donating money, a robbery at a poker room in a casino, and maybe a rumor or two.
In Case You Missed It
We sat down with Vinny Pahuja recently to talk poker strategy. Learn how to turn a made hand into a bluff here.
The fourth edition of the UB Online Championship is in the books. Here's how it went down.
Have you been jonesing for more World Series of Poker on ESPN? You're in luck, the WSOP-E has begun its coverage on ESPN with the Caesar's Cup. Find out when the Main Event begins here.
Bringing Down The House
According to reports, a man, thought to be in his twenties, walked into the Coconut Creek Seminole Casino poker room in Florida wielding a gun and demanded money.
A relative casino novice, the assailant didn't mind the eye in the sky and was only wearing a baseball cap with nothing covering his face. Witnesses say he got away with a couple of thousand dollars and made his getaway in an older model Cadillac. Maybe he needed the money for a newer model Cadillac?
"We're reviewing surveillance videos from multiple cameras, hoping there's a clear image of him in one of them," said Gary Bitner, a spokesman for the Seminole Casino.
CasinoGamblingWeb.com has more.
Carlos Morten-Signed and WSOP On The Move?
We've got some gossip. Apparently, Juan Carlos Mortensen has re-signed with Full Tilt Poker. Mortensen, who has been patchless for a few years, will now be back sporting the Full Tilt gear the next time we see him on the felt.
As for the WSOP, according to The Cake Blog, a rumor has circulated that the World Series of Poker might be changing venues in 2011. The new venue? Planet Hollywood. Harrah's has been looking at buying Planet Hollywood, like we told you last week.
Guess we'll all just have to wait and see. While you're waiting, you should probably sign up for a Cake account.
XBox Hits The Felt
There have been poker games a plenty on various video game consoles, but now XBox has developed a poker game for its XBox Live, which you can actually play against real people. Hoyle Texas Hold'em costs 400 Microsoft points, which we can't tell you how to get because we're too busy grinding out low-stakes cash games online.
Choose to play against nine artificial intelligence players or a combination of artificial intelligence and human players, sounds like a bad Sci-Fi movie huh? You can customize the game type, create private games, and track opponents.
Read more at Pokerati.com.
You should follow PokerNews on Twitter. Why? There's really no reason not to.
Harman's Big Heart
Poker pro Jennifer Harman is accustomed to taking money on the felt but now she is giving back, too. Harman is donating one percent of her future poker earnings to the NephCure Foundation, which does research for Nephrotic Syndrome and Focal Segmental Glomerulosclerosis, two debilitating kidney diseases.
Harman has lent her support to the Poker Players International organization All-in for a Cure, which works with NephCure. This charity hits close to home for Harman who has suffered from a kidney disease and has had two kidney transplants. "Kidney disease is extremely difficult. It is invisible, and it affects kids and adults alike. NephCure is trying to find an answer, and I'm here to help by joining All-in for a Cure," Harman said.
Find out more at OnlinePoker.net.