The Nightly Turbo: Berlin Robbers Arrested, World Poker Tour Hollywood Poker Open, and T. Hach Takes One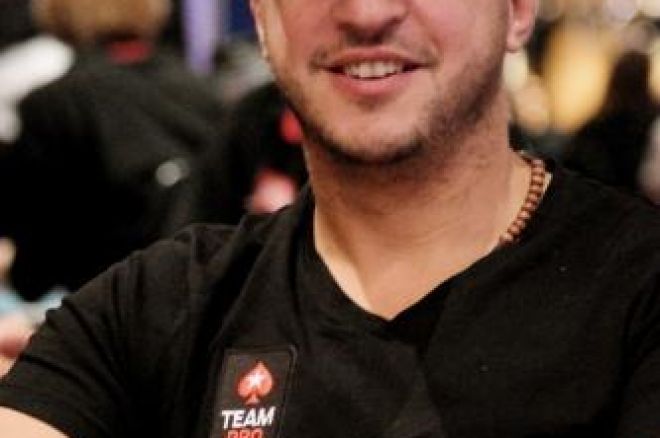 The final bandit in the European Poker Tour heist has been caught. Now all that needs to be recovered is the money. The World Poker Tour Hollywood Poker Open is underway in Indiana, and on the other side of the world, Tony Hachem is making it hard for people to catch him in the 2010 ANZPT Player of the Year race. Read all about it in tonight's Nightly Turbo.
In Case You Missed It
The European Poker Tour Snowfest is underway in Saalbach-Hinterglemm, Austria. Day 1a is in the books. Find out who will be hitting the slopes for the rest of the week and who will be back for Day 2 in this recap.
Another weekend down can only mean one thing: no matter how many live tournaments are being held around the world, the virtual felt is always busy on Sunday. The Sunday Briefing has all the results.
Bankroll looking a little shabby? Maybe Rush Poker PLO is something you should look into. Bankroll Builders has your game plan.
Arrested at the Airport
Over the weekend, the third and fourth suspects of the European Poker Tour Berlin heist were nabbed. Twenty-year-old Mustafa Ucarkus was arrested at Tegel airport after his lawyer gave authorities a tip on where he was.
Jihad Chetwie, the final suspect was also arrested at the Tegal airport. Chetwie was flying back to Germany after having left the country after the robbery. He apparently decided living in a German Prison was better than living in Lebanon or getting arrested there.
Pokerati has more here and here.
Aussie Aussie Aussie!
The PokerStars.net Australia New Zealand Poker Tour stop in Perth is in the books and the $132,750 AUD first place prize is in Tony Hachem's pockets. This win is T. Hach's first major tournament win as well as his biggest career pay day.
Hachem is breaking records too. This win is his sixth cash in an ANZPT Main Event, something that no other player has done. He's also poised to take the ANZPT Player of the Year title again this year, 40 points separate him fromd second place after this win.
1. Tony Hachem - $132,750 AUD
2. Aleks Lackovic - $84,250 AUD
3. Vesko Zmukic - $47,500 AUD
4. Dale Marsland - $38,300 AUD
5. Tu Le - $32,000 AUD
6. Jimmy Wong - $26,800 AUD
7. Zaffer Soemya - $21,700 AUD
8. Eoin Kennedy - $16,600 AUD
9. Wade Beavis - $12,750 AUD
Qualifiers are running now for ANZPT Sydney. Sign up for a PokerStars account and win your way to the land down under.
World Poker Tour Hollywood Poker Open
The World Poker Tour Hollywood Poker Open is under way in Indiana. The turnout wasn't quite as huge as organizers were expecting for this inaugural event; only 144 players hit the felt on the first day. Plenty of big-name players came out for the event, but not all of them made it to Day 3, which began today. Gavin Smith, Billy Kopp, Josh Arieh, Jonathan Little, Vanessa Rousso, Jason Mercier, and quite a few others busted in either Day 1 or Day 2.
There are 38 players left to begin the day today, and play won't go further than 10 left today, but it could stop at 12, when the players reach the money. Dwyte Pilgrim leads the pack with 313,900 in chips. Carlos Mortensen and Erick Lindgren are still in the hunt and just above the chip average.
WorldPokerTour.com has updates and chip counts for you.
APPT Manila
The Asia Pacific Poker Tour Manila, which was a special APPT event, had the total number of entrants come in at 430 when registration for Day 1c was closed. The $1 million guarantee was surpassed and the final 53 players will be reaping the rewards, with first place taking home over $260,000. This event set two records: one for largest field size and one for largest prize ever awarded in the Philippines.
Fresh off his ANZPT Perth win, Tony Hachem made it to Manila for Day 1c of the tournament. Also mixing it up on the felt are Eric Assadourian, Terrence Chan, Nam Le, and David "Chino" Rheem.
For updates from Manila, check out the PokerStars Blog.
A Fest in the Snow
The European Poker Tour Snowfest is under way in Saalbach-Hinterglemm. Didn't get to make it to Snowfest? Wondering what you're missing? Just imagine a tiny little Austrian village tucked away in the Alps. In case your imagination is on spring break, check out the video below.
If you're not following us on Twitter by now, you should be, and you should be a fan on Facebook. What are you waiting for?