The Nightly Turbo: High Stakes Poker Host Speculation, Supernova Dad, and More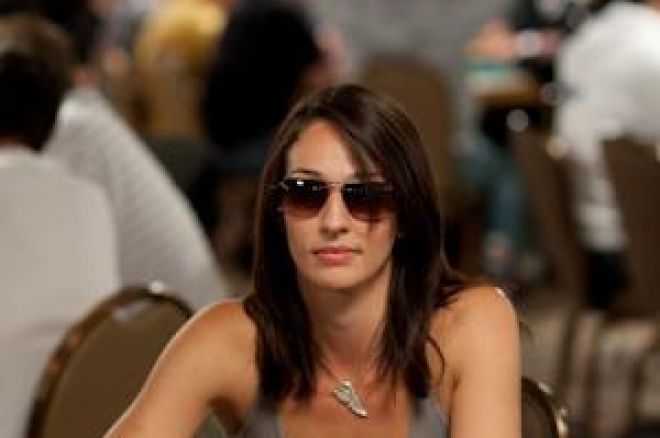 Welcome back to the Nightly Turbo, where we search high and low to bring you the day's top poker news stories, so you don't have to. What more could you ask for?
In Case You Missed It
It's Monday, and you know what that means. Yesterday was the biggest day on the virtual felt. The Sunday Briefing has the report that will get you up to speed on the winners of some of the biggest tournaments online.
Time is passing and December is getting closer and closer. The Poker Players Alliance is doing everything it can to convince Congress that poker is a game of skill. Should Poker Put the Skill-Game Issue Aside and start working on the whole issue?
The first stop of this year's World Series of Poker Circuit season is in the books. We would tell you who won, but that means you might not click here, and where would the fun be in that?
The PokerStars European Poker Tour Warsaw has come to a close and we have a winner. Christophe Benzimra is the champion. Since we told you who won, you should go find out how it all went down in the recap.
Mailbag
How are you ever going to get an answer from us about that burning question you have if you don't send it in? Maybe you want to be the first to break some juicy gossip. Well, you can't if you don't email it to editor@pokernews.com. We're taking your comments, suggestions, questions and gossip for our new mailbag column. It's all fair game; maybe you'll get yours answered soon.
Bodog Fail
In this day and age of technology, computers can crash and you can have trouble logging in (because you forgot your password and couldn't remember that Pumpkin was the name of the pet goldfish you tortured to answer your secret question). Usually, though, these problems can be fixed rather quickly. This was not the case, however, during the Bodog $100k Guarantee yesterday.
PocketFivers were in a tizzy yesterday trying to figure out why they couldn't log on to Bodog and play the tournament and why other tournaments froze after being started. KYDERBYFAN1 said, "Thanks....I kept retyping my password thinking i had caps on or something." Dirtydonzo said, "Just called them. No real information. Lady said they are having technical difficulties and they are working to fix the problem. She didn't have any specific details and didn't know when the site might be back up." MarkFSU1 has a different story, "I got a message saying the 100k was canceled because not enough players...wow if thats the case, this tourney is never going to run again...and like everyone else, i am completely froze and cant log back in."
Maybe it was a big technological mess or maybe something else. After speaking with the Bodog network licensee, BodogBecky took to the PocketFives thread to ease some speculation. She says that there were technical problems and Bodog canceled all tournaments last night because of disconnection issues. We're not sure whether the PocketFives members will be pleased with this after seeing the message that MarkFSU1 did. Everyone hopes this problem will be resolved soon.
Read the thread at PocketFives.com.
Festa al Lago Final Table
The World Poker Tour Festa al Lago final table will play down to a champion tonight. We bet you were waiting for us to tell you who the final six players are. Well, you're going to have to wait a little longer. First, though, we'll tell you that a little bit of history could be made tonight.
Freddy Deeb sits on top of the chip leaderboard with over 3.8 million chips. If he wins tonight, he will tie Gus Hansen for the most WPT titles — three. On top of his two WPT titles, Deeb has over $6.2 million in career wins and also has twoWorld Series of Poker bracelets.
Going into the final table, the chip leaderboard looks a little like this:
1. Freddy Deeb - 3,840,000
2. Shawn Cunix - 3,670,000
3. Tommy Vedes - 2,990,000
4. Craig Crivello - 2,570,000
5. Jason Lavallee - 2,045,000
6. Jason Burt - 1,375,000
Play begins at 4 p.m. PST in Las Vegas and WorldPokerTour.com has your updates.
Super Dad
Q: How long has it taken Patrik Antonius and Tom Dwan to play 25,000 hands? A: About the same amount of time it took Dan "DannyOhBoy" Grolemund to play three million hands — 10 months. Did we mention he was taking care of a his newborn son at the same time? Well, he was. This father of three was on a mission this year to become Supernova Elite on PokerStars, and he did just that.
We know what you're thinking. "Where did he find the time to do this and take care of the kids and stay happily married?" He basically has a wife most of you would dream of. She encouraged him and was happy about it.
"I sat down with my wife at the beginning of the year, explained the benefits of becoming a Supernova Elite, and we both agreed that I should go for it," said Grolemund. "She can't wait to go on the two luxury vacations that PokerStars will provide to us. I have made many sacrifices over the last ten months, but am absolutely thrilled to have finally made it."
He planned his poker playing time around his newborn's sleep schedule. Also, he kept the little one's high chair and playpen next to his computer so he could keep a close watch. "Whenever I wasn't changing diapers, feeding him, or cleaning up after him, I was playing poker," he said.
He's not stopping, either. He still plans to play as much poker as he can. "With three children and a full-time job besides poker, I must manage my time very carefully so that nothing gets neglected," he said.
Maybe Antonius and Dwan can look to this guy for inspiration and get the Challenge over with. More people are lined up behind Antonius that would like their shot at the young gun. Congratulations Dan!
Read more at the PokerStarsBlog.com. Think you can become Supernova Elite in 10 months? Give it a shot by signing up for a PokerStars account.
EPT Warsaw: Tournament Recap
Gloria Balding recaps theEuropean Poker Tour Warsaw as she talks with Luca Pagano about finishing fourth and brings you some highlights from the tournament.
If you haven't signed up for the Nightly Turbo newsletter, you're missing a valuable part of your day. Also, following us on Twitter is never a bad idea.
Great Scott!
If GSN would just tell us who the new host of "High Stakes Poker" is, we wouldn't have to speculate. First everyone thought it was Vanessa Rousso, but she confirmed it's not her. UK.PokerNews.com now tells us Kara Scott could be in the running.
She does meet all the criteria: woman, poker, and presenter background. She also has close ties to PokerStars, which is the show's new sponsor. Most recently, she has been working with Matchroom on a few UK based poker shows, the PKR Heads Up Grand Slam.
OK, we're done playing detective for the day. We should know who the new host of HSP is in the next few weeks.
UK.PokerNews.com has more.