The Nightly Turbo: Estonia Blocks Online Poker, Belgium Will Allow Online Poker, and a Devilfish Movie?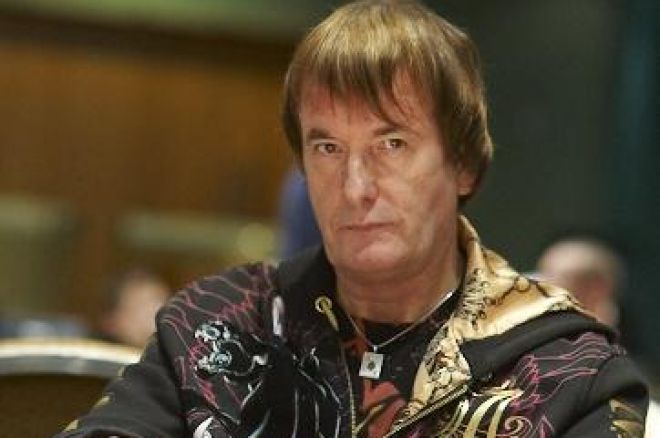 The Estonian government has blocked foreign online poker sites and Estonians are less than happy, Belgium is opening the doors to online poker operators in 2011, and Devilfish is making a movie. Yes, we know one of these things is not like the others, but that's generally the case when talking about Devilfish.
In Case You Missed It
The Kentucky Supreme Court issued a nonruling in the domain seizure case. What do we mean by nonruling?Find out here.
The high-stakes action isn't as fast and furious as it has been recently since "Isildur1" and Brian Hastings have been under the radar. Gus Hansen has been struggling though and Tom Dwan and Illari Sahamies have been going at it and the Online Railbird Report has it all.
Inside Gaming is back with all things gaming. No, we're not talking video games. Check out the news here.
Four Aces Poker Pro Canada Classic
UB.com has signed on as the official sponsor of the inaugural Four Aces Poker Pro Canada Classic. The event is scheduled for April 15 through 18 in Montreal.
The Four Aces Poker Pro Canada Classic is also launching the new magazine from Poker Pro Media, Poker Pro Canada. The tournament has a $1,500 + $150 buy-in and an expected prize pool of $500,000. UB is running qualifiers Sunday through Wednesday until April 7. A guaranteed 10 $2,500 prize packages will be awarded each week.
Want to go to Canada to play in the event? Sign up for a UB account today.
As always, if you're looking for a friend, there's always our Facebook page and if you're looking for up-to-the-minute news, you can follow us on Twitter.
Calling All Gambling Operators - to Belgium
The Belgian government will be offering licenses to foreign online gaming operators in 2011. The New Belgian Gaming Legislation passed last month and should go into effect next year.
This all means that gaming operators will be able to run their services out of Belgium, but they will have to acquire a license for land-based gambling in Belgium. Also, the servers will have to be located on Belgian soil. There is a limit on the number of licenses that are available and it seems as though Belgian gambling groups will get first dibs.
Gambling911.com has more.
Lights, Camera, Devilfish?
Dave "The Devilfish" Ulliott is in talks with a Swedish and an English company about turning his life story into a movie. This movie is still in the beginning stages so no one knows who will be playing Ulliott in the movie, but The Devilfish did mention that he wouldn't mind playing himself.
"It's going to be a great movie with lots of funny stories in it. A bit like the Guy Ritchie stuff. If you can imagine Snatch but put the Devilfish in it, it will be a bit like that," he said when asked what type of movie it would be.
Find out more about the movie at OnlinePoker.net.
No Access in Estonia
The Estonian Tax and Customs Board has blocked access to foreign online poker sites. If an online site doesn't have a license issued in Estonia, it has been banned. And that's pretty much all online poker sites, seeing as how the only one with a license is the Estonian Olympic Casino. There is also one online poker site with a license pending.
The legal age to gamble in Estonia at a walk-in casino is 21 and the age is also the same for the online Estonian Olympic Casino. Needless to say, members of Estonian poker forums and bloggers are a bit upset.
"(The ISPs) will get fined ~600 euro as for the first time. WHAT THE F*CK ---> if we were to get caught using proxies, we get fined for ~2600 euros along with the ISP," wrote Harrei Genam in his blog on Friendly Poker.
Read more about it at CoinFlip.com.