Inside Gaming: Macao Project Roadblocks, MGM Worries, and Hard Rock Hard Luck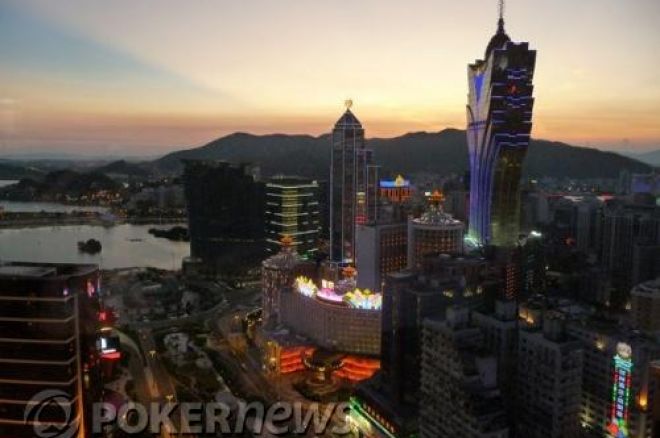 While you've been working at the poker tables, others have been busy at the boardroom table. Good thing PokerNews is skilled at multitabling. Every week, we'll get you up to speed on what's new in the gaming business. There hasn't been much good news for casino magnates this week. Projects in development in Macao could be in jeopardy, CityCenter's primary contractor claims it's owed half a billion dollars, and the Hard Rock just can't catch a break. At least things are looking up for Pinnacle Entertainment, which just hired a promising new CEO. Here's what's going on around the world and across the U.S.
Macao May Reclaim Land Promised to Casino Developers
Several major casino operators are on edge after statements on Tuesday by Fernando Chiu, Macao's chief executive. Chiu said that Macao, a Special Administrative Region of China, may take back some of the land it had earmarked for casino development projects. Chiu said portions of the land, particularly in the Cotai Strip, will be used for low-income housing projects. "The whole process will be made very transparent," Chiu said, "but the land has to be taken back and some of it will be used for social housing."
Some analysts dismissed Chiu's remarks as nothing more than political posturing, but others see it as a serious hurdle for future casino development in the region. The Las Vegas Sands Corporation, which has three existing casinos in Macao, planned to restart construction of four Cotai Strip projects that were paused last year because of the company's financial woes. The Sands has also submitted designs for two more Cotai Strip projects but they may now be in jeopardy.
Harrah's, MGM Mirage, and the Wynn have also expressed interest in opening casinos in the Cotai Strip region and are in various stages of planning. Harrah's has yet to acquire a gaming license in Macao despite significant investments to that end.
The Wynn is the only company set to open a casino in Macao this year. Apart from its $650 million Encore property, Wynn Resorts Chairman Steve Wynn told investors and analysts that the company was working on designs for a major Cotai Strip hotel-casino project.
"We are constrained by the political process itself of getting the entitlements and the details done through planning and public works in Macao," Wynn said. "We're full tilt at that and our own planning process."
It remains to be seen what impact Chiu's announcement will have on all of the development projects. But at a time when the Macao gaming market seems to be the only one returning consistent gains, all of the major casino developers will be hard at work to ensure they don't get shut out of the Macao gambling game. This article explains the potential implications of Chiu's statement.
Contractor Threatens CityCenter with Half a Billion in Liens
MGM Mirage and Perini Building Company are having more than a little dispute. Their rather sizable disagreement amounts to nearly half a billion dollars. Tutor Perini Company's Perini Building Unit was the primary contractor on the $8.5 billion CityCenter, which opened in Las Vegas in December. Perini announced its intentions to file mechanic's liens to collect $491.2 million if it is not payed the amount the company says it is owed in construction fees.
MGM Mirage owns half of CityCenter, which it built with joint venture partner Dubai World. In a filing made last week with the Securities Exchange Commission, MGM said it actually owed Perini "substantially less than the amount claimed," because of construction flaws in the Harmon Hotel tower that slowed completion of the project. Read more about the legal maneuvering here.
More Hard Times for the Hard Rock
It's been a rough few weeks for the Hard Rock Hotel and Casino. Less than ten days after the company's CEO was found dead from a self-inflicted gunshot to the head, the Hard Rock released its worst financial statement since 2004. Net revenue decreased by 1.7 percent from 2009 to 2008 despite the unveiling of the hotel's major expansion and renovation project.
The Hard Rock opened two new towers in 2009 — the 492-room Paradise Tower and the 375-room HRH tower — yet hotel revenue fell 10.1 percent. They also opened a new upscale expanded gaming area, but casino revenue was down a disappointing 18.3 percent. The company's cash flow was nearly cut in half between 2008 and 2009, and its long-term debt increased to $1.2 billion. Get more details on the depressing numbers here.
Pinnacle Entertainment Names New CEO
Pinnacle Entertainment, Inc. named Anthony Sanfilippo, a former Harrah's Entertainment executive, as president and CEO on Monday. Pinnacle, which owns casinos in Nevada, Louisiana, Indiana, and Missouri, had been operated by interim CEO John Giovenco since November, when then-CEO Dan Lee resigned after a public argument with a St. Louis County Council member. Giovenco will continue to serve on Pinnacle's board of directors.
Sanfilippo managed Harrah's properties for 25 years in the same regional markets in which Pinnacle owns casinos. Most recently, he served as CEO of gaming equipment company Multimedia Games. Pinnacle said that much of Sanfilippo's compensation will be tied to the company's future performance. Sanfilippo said in a statement shortly after the announcement, "Our priority will be to fully leverage the portfolio of quality regional gaming properties that Pinnacle possesses with a commitment to offering a world-class guest experience in order to capture increasing share of this demand." Read more about Sanfilippo here and scope out the financial details here.
Follow us on Twitter for up-to-the-minute news.