Inside Gaming: Pa. Changes, N.J. Shake Up, Nev. New Numbers, and HRH Tragedy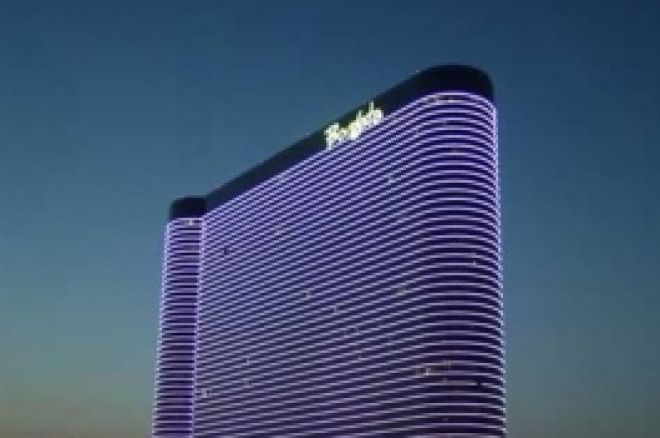 While you've been doing work at the poker tables, others have been busy at the boardroom table. Good thing PokerNews is skilled at multitabling. Every week, we'll get you up to speed on what's new in the gaming business. Here's what's going on around the country:
Construction to Resume on Bethlehem, Pa., Casino after Changes to Gaming Laws
The Las Vegas Sands Corporation announced this week that it will resume construction on a hotel attached to the Sands Bethlehem, Pa. The change in plans follows a decision by the state's gaming commission to allow table games in addition to slot machines in the state's casinos. Pennsylvania casinos were previously limited to slot machines but will now be able to run blackjack, craps and roulette.
The Sands and other Pennyslvania casinos plan to increase hotel facilities to accommodate patrons who will come from farther away and put in longer gaming sessions now that table games are available. The Sands Bethlehem opened last May but was not posting stellar returns as a slots-only casino. Last month, amid rumors that the Sands Corporation was looking to sell the property, construction on its 300-room hotel came to a halt. The project is expected to be back on track shortly. The Mount Airy Casino Resort in the Pocono Mountains also announced that it would add 200 more rooms to its hotel after the gaming commission's decision. Read more about the changes in Pennsylvania here.
MGM Mirage to Sell its Stake in the Borgata
On Friday morning, MGM Mirage executives announced that it will sell its 50 percent stake in the Borgata Resort and Casino in Atlantic City. The move is in answer to the New Jersey gaming review board's concerns that one of the company's joint venture partners in Macao is an unacceptable business partner for a company holding a state gaming license. The New Jersey Division of Gaming Enforcement ruled that Hong Kong business woman Pansy Ho was an "unsuitable business associate." Ho is the daughter of casino magnate Stanley Ho, who is allegedly an associate of Chinese organized crime. Pansy Ho and the MGM Mirage are equal partners in the MGM Grand Macao.
"Regulators in other jurisdictions in which we operate casinos have thoroughly considered this matter and all of them have either determined that the relationship is appropriate or have decided that further action is not necessary," said MGM Mirage Chairman and CEO Jim Murren. "Since the (Division of Gaming Enforcement) takes a different view, we believe that the best course of action for our company and its shareholders is to settle this matter and move forward with the compelling growth opportunities we have in Macao."
The MGM's agreement to sell its stake in Borgata must be approved by the New Jersey Casino Control Commission, which will meet to discuss it next week. The plan calls for the MGM to put its interest in the casino and related land into a divestiture trust to be sold within 30 months. Boyd Gaming Corporation, which owns the other 50 percent of Borgata, maintains the right of first refusal over any potential sale. The MGM Mirage will be allowed to reapply for a gaming license in New Jersey 30 months after the sale is completed. Read more about the sale here.
Las Vegas Visitor Volume Up 4% in January, but Not All Good News
The number of visitors to Las Vegas in January 2010 rose 4 percent compared to the same month last year. This marks the fifth straight month of better numbers than 2009, but the Las Vegas Convention and Visitors Authority cautions against too much optimism. The organization's research manager, Kris Tibbs, said, "What we're seeing is encouraging, but there is still a lot of work to be done. We really won't be comfortable until all the categories are at zero or showing increases."
Although the number of tourists rose from 2.7 million in January, 2009 to 2.8 million in January of this year, citywide room occupancy fell from 71.9 percent to 71.1 percent during the same time periods. The drop is largely because of the addition of 8,100 more hotel rooms, 6,000 of them from MGM Mirage's new CityCenter project. Convention attendance was also down 16.4 percent. Learn more about the January facts and figures here.
Hard Rock Executive's Death Ruled a Suicide
Hard Rock Hotel executive Randy Kwasniewski was found dead in his Summerlin, Nev., home on Wednesday. The Clark County coroner's office said he died of "a single self-inflicted gunshot wound to the head." Kwasniewski had served as president and chief operating officer of the Hard Rock Hotel since February 2007 when the New York high-end hotel management company Morgans Hotel Group bought a stake in the Hard Rock and took over the property's operations. Kwasniewski had been in charge of the Hard Rock's $750 million expansion project, which included construction of two hotel towers, a concert hall, and additional casino floor space. The project was completed several months ago. Morgans CEO Fred Kleisner will temporarily fill Kwasniewski's roll, the company announced.
Kwasniewski was married and had two children, according to David Chesnoff, the Kwasniewskis' family friend and attorney. Chesnoff said, "He was kind, hard-working and loyal to his family and friends. We ask that folks respect the family's privacy." Read the Las Vegas Review-Journal article about the tragedy here.
Follow us on Twitter for up-to-the-minute news.