Eddie Hearn on the PartyPoker Big Game IV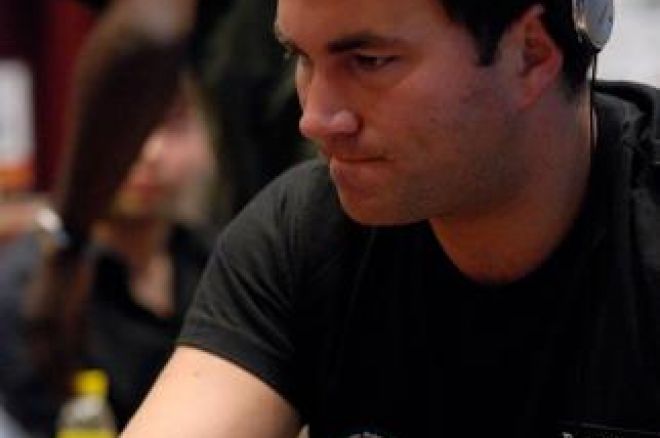 We stopped to chat with Matchroom Poker Director Eddie Hearn at the end of the recent 48-hour PartyPoker Big Game IV in London. He shared his thoughts on how the new format went, as well as some insights into what we can expect later on this year from the company who won the innovation award at the European Poker Awards this year.
How did you think the new twists to the show went down?
I think they will look great on TV. Some of the entrances looked bad; the players need to loosen up and relax for their walk-ons. Neil Channing, Phil Laak, Dusty Schmidt and Tony G's entrances were all really funny though.
The evictions have been brilliant, everyone was befriending each other a lot more at the table when it got close to eviction time and there have been a few big surprises; Robert Williamson III was not happy at all. It's a TV show at the end of the day, so many people wanted to play, we couldn't just let people sit there for 48 hours. If they were entertaining or gave action they wouldn't get evicted, if they were a rock or annoying they would get voted off.
Do you think it could set a new precedent for TV poker?
Don't get me wrong, this is not how I envisage TV poker working in the future, it was just a bit of fun. The stakes were small, relative to some of the games that are played these days, which I think was important. We didn't want anyone playing for their livelihood, especially over 48 hours as some of them were getting delirious. This game is about the atmosphere, the walk-ons and evictions encompass that. The entrances have been done before, but the evictions were so revolutionary for poker. The show was made by David "Viffer" Peat and Channing who both played the full 48 hours. Channing was desperate not to get voted off and Viffer was so aggressive that he was immune every time.
With this show in the bag and the early signs saying it could be a winner, will you be pushing the reality format even more in future productions?
Yes, there is going to be a separate show. We are talking with a terrestrial broadcaster right now about it. It's going to be a group of people in a house and they will be showcasing what it means to be a pro poker player, what attributes it takes. I do think you need to be fit, a bit of a genius, a good communicator, a good actor and have a lot of endurance. We are going to showcase these attributes to the public in tasks and poker games to find a new superstar.
Call it Poker Idol if you like. We want to show the country the lifestyle a pro player has. Poker is still be perceived as back-street, but if you are doing well, you live the life of Riley; five-star hotels, first-class flights, the cars, the VIP clubs; it's really big business. We want to elevate a poker hero in the U.K. I think we are really lacking a star clean cut ambassador like Daniel Negreanu. Neil Channing is very popular within poker but he is old-school; he doesn't appeal to everyone. Luke Schwartz is cool but a bit of a bad boy degenerate. It's important to let people know about players like Isaac Haxton and Tom Dwan, who are essentially nerds playing for millions of dollars, but they are not gamblers, they are people clever enough to have an edge in these big games that will win them millions in the long term.
We take it the prize will be some sort of sponsorship deal?
Yeah, it will be with an online site and the deal will be the dogs bollocks; the winner will be the new star of poker. The first manufactured reality-TV poker player. If we do the show and the tasks right, we will get a great player and ambassador. It will be huge, too, for the online site, and whether it works or not, it will showcase poker positively to a mainstream audience. We will be accepting applications for the show soon and it will ultimately go back to personalities. The audience will be looking to associate themselves with someone.
Follow us on Twitter for up-to-the-minute news.