Issac Haxton on the PartyPoker Big Game IV and Being Booted from the Table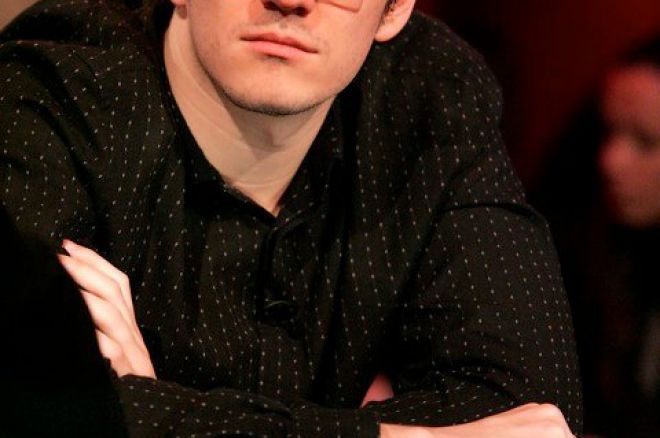 Issac Haxton was one of the high-stakes players who faced the wrath of the newly implemented eviction process in the PartyPoker Big Game IV. He was voted off by his peers because he was tearing the game up and causing lots of problems for the rest of the table. We asked him what it was like to be booted off the show when he was doing so well.
Did you take it as a compliment or an insult to get thrown off the show by the rest of the table?
I can't help but take it as a bit of a compliment to get voted off the game for playing well, even though it is a little bit frustrating because the conditions were perfect for me. I was really fresh and everyone else had been there for a really long time.
How did you think the new additions of entrances and evictions were received?
The evictions were interesting. Early on I was surprised to see people were not being as ruthless as you would expect. They were reluctant to vote, some wanted to abstain from it. Instead of picking the guys giving them the toughest time, they picked the guy they wouldn't see again after the show.
The entrances I thought were a bit silly, but then again I think it's silly when boxers and UFC fighters do it, so it's really silly when us schlubs walk in to music.
Are you likely to be coming to more of these TV events?
Yes, I enjoy doing them. I think there is money to be made doing them, not necessarily in the 200 hands I played, especially after expenses. But from a promotional and networking side of things, I'm not sponsored at the moment, so that is at the back of my mind.
Your tablemates Luke Schwartz and Neil Channing regard you as the best online cash player in the world, are we likely to see you at the nosebleeds any time soon?
I have played the Rail Heaven games before. I am not bankrolled for $500/$1000 blinds, so I sell my action in them. If I feel like I have an edge in a game, I am happy to sell down to the stakes I feel comfortable playing.
The World Series of Poker is on the horizon, have you got any big plans this year?
This year, I think I will play cash games and the bigger tournaments, I think the schedule at the WSOP is really smart this year, they have made most of the tournaments very small with a few really big events. It's almost like there are two WSOPs running simultaneously. I'd love to win a bracelet, that would be fun, I came close once but it isn't the be all and end all. I would rather be much more proud of my success in cash games year in, year out, than running hot in one tournament.
Follow us on Twitter for up-to-the-minute news.