Everest Poker Sues World Series of Poker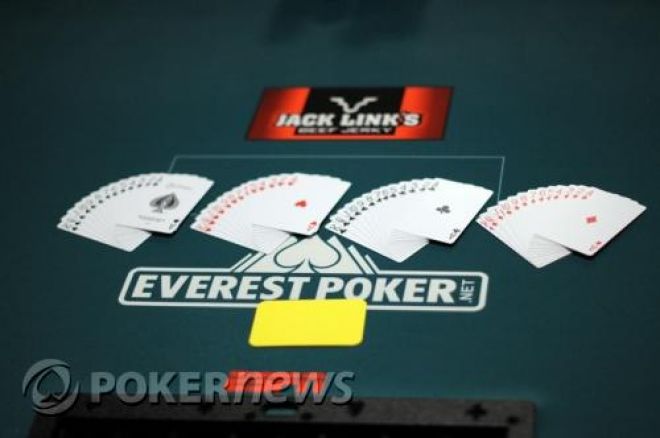 According to the Las Vegas Sun, Ultra Internet Media, which owns the Everest Poker brand, filed a lawsuit in a Las Vegas federal court last week against Harrah's Entertainment, which owns the World Series of Poker.
Ultra Internet Media agreed on a three-year, $22.5 million on-felt sponsorship deal to include the 2008, 2009 and 2010 WSOP. The Everest Poker logo was to appear prominently on the felt of every table, including all television tables. UIM alleges that repeatedly, and as recently as Feb 14, 2010, a French television affiliate, RTL9 not only failed to display the Everest logo but instead featured Full Tilt Poker's logo, an obvious competitor for the French online poker operator, which noted that it does not generate any gaming revenue in the United States.
It seems that the transgression has been a recurring problem and that Harrah's, ESPN and UIM met in February of 2009 to discuss the issue. According to the the suit "Harrah's and ESPN agreed to control their affiliate, RTL9, and require RTL9 to cease causing violations of the agreement during its broadcasts and transmissions into France."
The lawsuit claims that UIM has paid the full amounts of the deal for 2008 ($6.2 million) and 2009 ($7.9 million) but has no intention of continuing with the agreement in 2010, and has notified Harrah's of its decision to pull out of the 2010 WSOP, which according to the original deal would cost UIM $8.4 million.
According to the Las Vegas Sun, "Seth Palansky, a spokesman for Harrah's Interactive Entertainment Inc. and Harrah's World Series of Poker, on Friday said the company had not been served with the lawsuit and would have no immediate comment on the allegations."
Follow us on Twitter for up-to-the-minute news, and also become our fan on Facebook.