The Weekly Turbo: Another Poker TV Show, a Poker Player Quits, and More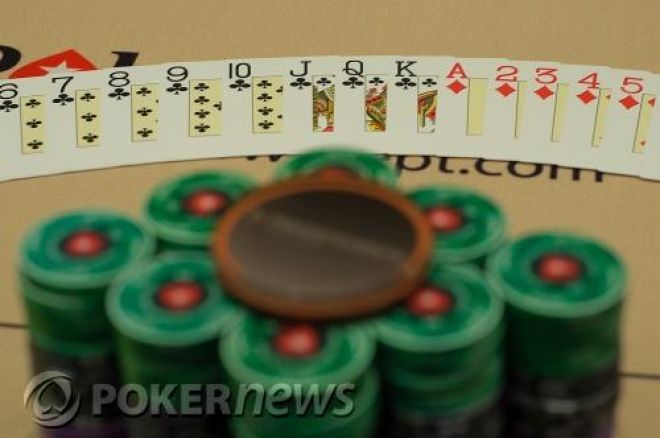 There's another poker themed TV show coming to your living room, a poker player called it quits this week, and more all in today's Weekly Turbo.
If at First You Don't Succeed....
Change the schedule. The preliminary schedule for the World Poker Tour World Poker Classic at the Bellagio was released in December right after the WPT Doyle Brunson Five Diamond World Poker Classic. Hoping to get a better turnout for the April event, all preliminary events were turned into rebuy tournaments. But apparently that didn't work out as well as planned because the Bellagio has now tweaked the preliminary schedule a bit.
The rebuy events have been reduced to seven and the schedule has been changed to reflect five $1,000 no-limit hold'em tournaments, four $500 NLHE tournaments, two $1,000 pot-limit Omaha rebuy events, and a $5,000 NLHE event.
"The players still like the rebuy tournaments but with the bad economy they can't afford to purchase multiple rebuys as much. We decided to modify the schedule and leave the rebuys in for those who like them, and we also went back to more traditional single buy-in $500 and $1,000 tournaments," tournament director of the Bellagio Jack McClelland said.
CardPlayer.com has more.
Buss-ting Your Flush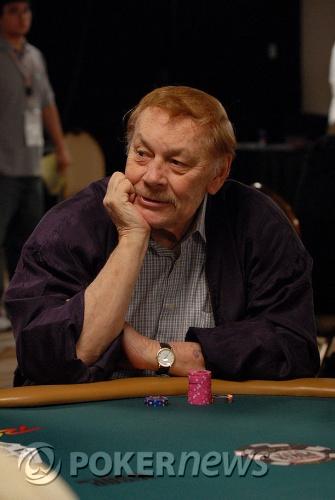 Jerry Buss loves basketball, women, and poker. At 77 years young, with nine NBA Championship banners for the LA Lakers, Buss is quite content with having his son make 80 percent of the basketball decisions and his daughter handle the business side. Buss has decided to focus his competitive spirit on poker.
In an interview with ESPN, Buss said he has decided to become a professional poker player. "Whether I can earn a living at it is questionable. But I do play in the World Series of Poker all the time," he said. Why the interest? "The competition. I can't think of too many things I can do as easily as that and be competitive at my age," Buss said. He also said he's not in it for the money.
Read the whole interview at ESPN.com.
5 Stars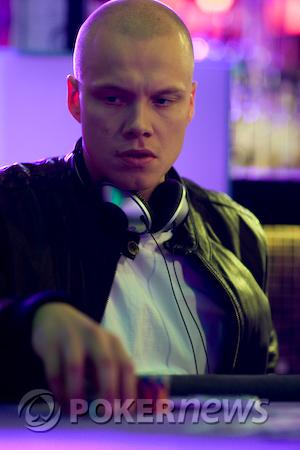 There is a photo circulating of Ilari "Ziigmund" Sahamies with the NYPD. The photo alone is pretty funny, but when the Two Plus Two community got ahold of it and posted it, the Photoshop masters went to work and the thread is verging on epic. Our favorite is on page 15 of the five-star thread. We'd like to thank "SmokeyCali" for the post and the laughs.
Check out the thread here.
Follow us on Twitter for up-to-the-minute news and be sure to add us on Facebook.
Tit For Tat
PokerStars announces a new poker television show? No problem, Full Tilt Poker has an answer to that. Just days after PokerStars announced its plans for "The Big Game," Full Tilt has announced its newest TV show: "The Poker Lounge."
The buy-in, for $20,000, will pit six players — one qualifier and five Full Tilt pros — in battle for $120,000 in a winner-take-all format.
The Poker Lounge will be filmed in London and will run for 10 episodes, the first beginning on June 21. Channel 4 will carry the show on Mondays from 00:00 to 01:00 GMT.
Want to qualify to play with the pros? Sign up for a Full Tilt Poker account today.
Poker in Peru
The PokerStars.net Latin American Poker Tour has added another stop to Season 3 of the tour, and a historic one at that. The Lima, Peru, stop on the LAPT will be the first-ever major televised poker tournament to be held in the city.
"We are both pleased and excited to announce Lima, Peru as a new stop on the Latin American Poker Tour," LAPT President David Carrion said. "This event is the result of a warm collaboration and partnership between the LAPT, the Atlantic City Casino in Lima, and the broader Municipality of Miraflores. Together we will create an exhilarating event where players from dozens of different countries are going to travel here and find a unique experience in this outstanding setting."
The LAPT Peru will take place June 1 through 5 and on top of the $2,700 buy-in Main Event, there will be several new side events introduced as well and the LAPT High Stakes Cash Game makes its return.
Easiest way to get to Peru? Winning your seat on PokerStars. Sign up for an account today.
Time Out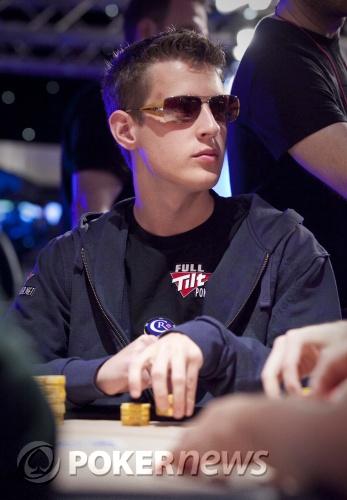 After some soul searching and writing a novel of a blog, Mike "Timex" McDonald has decided to take a break from poker. He has no motivation regarding the game right now, would rather remain unknown, and has already accomplished all he wants to in the poker world and doesn't see anywhere else to go.
He doesn't know where he will go from here but does say he is a heavy favorite to return to the game. It seems that this summer and possibly fall, McDonald will be doing what most normal 20-year-olds do: going to school. But he won't be working toward a specific degree; he wants to learn new things and "live a life that is more in touch with everyone else."
Is the online grind too much for some players? We can't imagine Doyle Brunson "quitting" poker back in the day. Read McDonald's entire blog at CardRunners.
Emotional Campaigning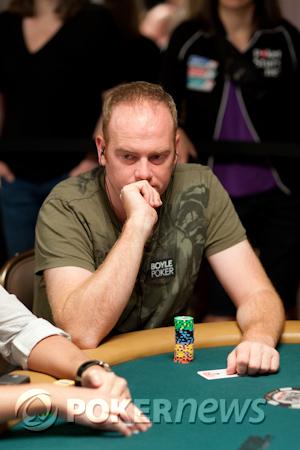 We've had Twitter spam, a poker player promising voters 50 percent of his winnings, and now, to appeal to the softer side of voters, Marty Smyth is promising all of his winnings from the 2010 World Series of Poker Tournament of Champions to charity — if he gets voted in of course.
"Not only has Marty won a WSOP world championship event, he's won the World Open, Irish Open, and Poker Million. Surely that's the pedigree of a true champ and his generous gesture of donating any prize money he might win to children's charities in Ireland, should see the whole country swing behind him. It's a no-lose situation for the children's hospitals so get voting now people," head of poker at BoylePoker, Paul Spillane said.
We kind of like all of these creative campaigns. By the way, any player that shows up at our door with presents will pretty much get our vote.
Read more here.
I See Your Bet
A webcam-based online poker room has launched. Dubbed, FacePokerLive.com, the online poker site doesn't offer real money games, but players do have the opportunity to play for prizes and entry into the Czech-based Celebrity Poker Tour, which is a land-based poker tournament that gives players the opportunity to play against regional celebrities.
The poker software for the site is Web-based on a Flash platform and available for Mac, PC and Linux users. "Seeing your rival's face and the possibility to talk is a crucial element for us to launch [in] a completely new poker room. We would like to attract not just poker players currently bored by the same-game-again but also completely new players who love poker in its live form. Our target market is primarily Central Europe," Jim Harwey, managing director of Diamond Bay said.
It all sounds a little chatroulette-ish to us, and we all know the craziness that goes on there. If you want to find out more about webcam poker, read this.