The Nightly Turbo: Galfond Launches PokerStatic.com, Josh Arieh's New Gig, and More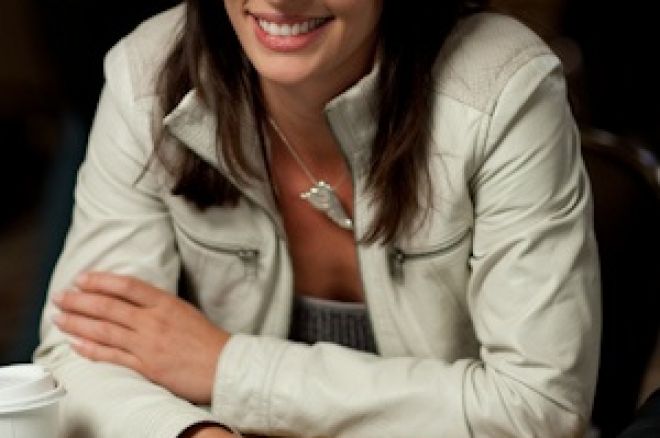 Phil Galfond has launched PokerStatic.com, a site that will host video interviews, poker shows, and more. Also, Josh Arieh tried his hand at something other than poker on Monday and Kara Scott thanks poker bloggers in her latest blog. We'll tell you about those stories and more — if you keep reading.
In Case You Missed It
The World Poker Tour Grand Prix de Paris is rolling along. Day 2 took the field from 127 to 48. Who made the cut? You'll have to read the WPT recap to find out.
The PokerStars Spring Championship of Online Poker is in its ninth day. Sixteen players pocketed six-figure scores. Here are the Day 9 SCOOP results.
The Poker Players Alliance has petitioned the Treasury Department and Federal Reserve Board to clarify UIGEA a little. Twenty-two members of Congress sent a letter supporting the petition, as well. Read more about it here.
Did you miss the North American Poker Tour on ESPN last night? Don't frantically flip through the guide for the replay, you can just check out this recap.
PartyPoker $16,000 WSOP Race
PartyPoker wants to get you to the 2010 World Series of Poker in Las Vegas this summer. Qualification has begun for the $16,000 WSOP Dream Package promotion on PartyPoker. You have until May 31 to earn as many PartyPoker Points as you can and make it to one of the top 100 spots on our Point Race leaderboard. If you qualify for the June 10 freeroll, a $14,000 WSOP package is up for grabs. There will also be $2,000 added to the prize pool and distributed as per PartyPoker's standard payout.
Wait! It gets better. PartyPoker is giving you $25 just for opening an account. There's no deposit required! And you have a shot at another free $25 if you earn the the points to release it from your bonus account.
There are so many amazing promotions running on PartyPoker that you'd be silly not to sign up.
Slingin' Chips to Slingin' Clubs
Plenty of poker players love to play golf. All you have to do is look at tweets from Daniel Negreanu, or watch interviews with Patrik Antonius, Erick Lindgren or Gavin Smith. It's just what they do when the weather's nice and they're not at the tables. Josh Arieh is another poker pro who loves hitting the links — and apparently sometimes, he doesn't mind being a caddy.
Monday, at the US Open qualifying tournament at the Marietta Country Club in Georgia, Arieh did just that — he caddied for his good friend, former Atlanta Braves pitcher, John Smoltz.
"He's just like everybody else: streaky," Arieh said about Smoltz's game. "He loves being a hero. My job is just to keep him [in check]." Smoltz didn't qualify for the US Open in Pebble Beach yesterday. He can go back to doing what retired baseball players do, and Arieh can get back to the tables.
The Atlanta Journal-Constitution has more.
Travel Advice
Kristy Arnett and the rest of the PokerNews Live Reporting Team are in Paris for the World Poker Tour Grand Prix de Paris. Kristy caught up with Quinn Sivage on a break from the tournament. They discussed his game, the tournament, and how he ended up in the Red Light District.
Your Facebook page can use another friend, so add us, and follow us on Twitter for up-to-the-minute news.
OMG PokerStatic
Phil "OMGClayAiken" Galfond recently launched PokerStatic.com, a website that will bring visitors video interviews with players, poker strategy, entertainment, news shows, and more. Eric Bickel and Bret Oliverio will host PokerStatic.
Ilari "Ziigmund" Sahamies has already been interviewed for the site and Di and Hac Dang will be featured in videos as well.
Check it out at PokerStatic.com.
Kara Hearts Bloggers
The 2010 World Series of Poker is just weeks away now and poker bloggers from all over the world are finalizing their plans for their trips to Vegas. They spend their entire summer in the Rio bringing everyone that couldn't make the trip the action as it happens. In her latest blog, Kara Scott takes a moment to thank all the bloggers that make reporting the WSOP possible.
In the blog she says that she thinks "bloggers in Vegas during the WSOP have one of the toughest gigs in the industry" and that bloggers "make the WSOP interesting when in reality, it's a bunch of people just playing cards for about 6 weeks. They find the stories that people had no idea they would want to hear about."
"So this is just a word of thanks to the bloggers. Thanks for all the information and entertainment you dispense. Sorry for the idiots who are rude to you. Thanks for bearing with it and showing up again this year. Without you, the WSOP would probably be pretty much the same. But really, how would anyone know," she wrote.
We might be a little biased because most of us here at PokerNews HQ have blogged at least one tournament, but we'd like to say thanks for noticing Kara!
You can read her whole blog over at PartyPoker.