The Nightly Turbo: Phil Laak Looking to Break a Record, Poker2Nite Canceled, and More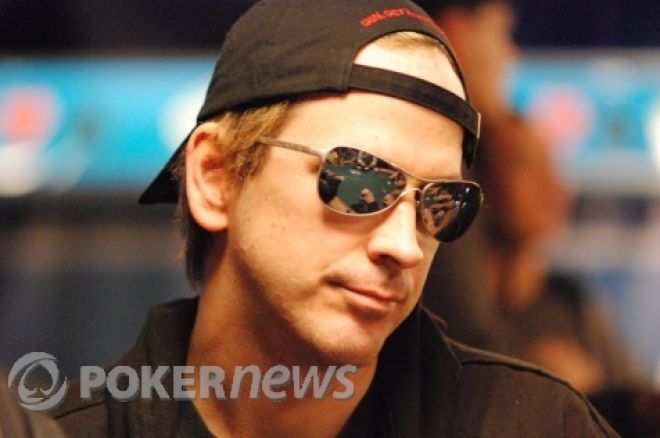 Phil Laak apparently doesn't like sleep, seeing as the record he's trying to break involves him not sleeping for quite a bit of time. Also, it seems that Poker2Nite has been canceled. Wondering what else is going on in the poker world? We've researched it all for you and packaged it nicely here in the Nightly Turbo.
In Case You Missed It
Poker is a tricky game with a lot of good players. Find out how to adjust against thinking poker players here.
The last of three Day 1 flights is complete in Macau at the APPT Macau and Darren Judges is the overall chip leader. Find out how he got there with our end of day recap.
The World Series of Poker is now only a week away. We've brought you a number of fresh faces to watch, but no first-timer has been as talked about as much as Annette Obrestad.
Coaching Kristy
Andrew "BalugaWhale" Seidman, one of DeucesCracked's mostly highly rated coaches, is taking PokerNews' Kristy Arnett through his coaching program.
They've started out at the bottom, playing $.25/$.50 six-max no-limit hold'em cash and are working their way through the ranks to $1/$2. It's the perfect series for beginners, especially those who are interested in getting started with training videos. They've filmed six episodes of and eight-week series and we've got a sneak peek for you below.
If you're interested, you can sign up for a free seven-day pass at DeucesCracked.com.
World Team Poker
The PokerNews Live Reporting Team was at the Golden Nugget in Las Vegas on Wednesday for the inaugural World Team Poker event. Forty players from eight countries took to the felt in a five-table shootout.
Participating Countries:
Australia
England
Greece
Brazil
Israel
China
Vietnam
USA
Team USA bubbled the final table, leaving the Australian team at the final table with Greece, China, Vietnam, and Brazil.
Vietnam was the first to go from the final table, followed by Australia. Team Greece was eliminated in third place in the wee hours of Thursday morning. And just 19 hours after play began, Team China defeated Team Brazil.
China will take home $300,000 for the win and Team Brazil will get a consolation prize $100,000.
Be sure to follow us on Twitter for up-to-the-minute news and become a fan on Facebook.
Poker(Not)2Nite
Even after being picked up for a second season and switching networks, it seems that Poker2Nite couldn't stay alive a third time. According to some late-night tweets and Facebook status updates from Scott Huff and Joe Sebok, the show has been canceled.
From Seebs' Facebook: "Scott Huff says it best: Looks like Poker2Nite is no more. Tonight's episode was last one ever, as sponsors have decided not to renew. Was fun while it lasted, & whether you loved it or hated it, I'm glad we tried something new, & am thankful for the opportunity. Thanks to everyone who supported & enjoyed the show, & to everyone who hated it as well for at least talking about it. On to the next one."
Wanna catch up on some episodes? Check out Poker2Nite.com.
Laak Up a New World Record?
Phil Laak will attempt to break the record of most hours of poker played in a single sitting. The record was set by Paul Zimbler in fall 2009 when he played 78 straight hours of poker. Now, we like poker as much as the next guy, maybe even a little more, seeing as how we write about it daily, but we also like sleep. What we're trying to say is - this is something not one of us here at PokerNews HQ would even think about doing.
"I have played many enduro sessions of poker, but never anything of this magnitude," Laak said. "I know this will test my limits but I love a good challenge and am excited to be trying to beat this record in Vegas' top poker room."
It's all going down on June 2 at the Bellagio in Las Vegas. He'll be using this attempt to raise money for Camp Sunshine, a charity that helps children and families of children with life-threatening illnesses.
Laak has been training for this since January 1. He breaks it all down for you in his blog.
LOL "Don"aments
An epic thread has made an appearance on Two Plus Two. Eponymous has done it again folks. Just 1,000 posts after he brought us "It's a Wondurrrrful Life," he has upped the ante with "The Godfather of Online Poker."
We don't like to hand out titles to just anyone, but he's a Photoshop genius. Antonio Esfandiari, Howard Lederer, Tom Dwan, Patrik Antonius, and others star in this remastered version of the old classic, "The Godfather."
Our words won't do it justice, so Click here you're going to have to check it out for yourself. .