The Nightly Turbo: NBC Heads-Up Poker Premieres, Annie Duke Launches iPhone App and More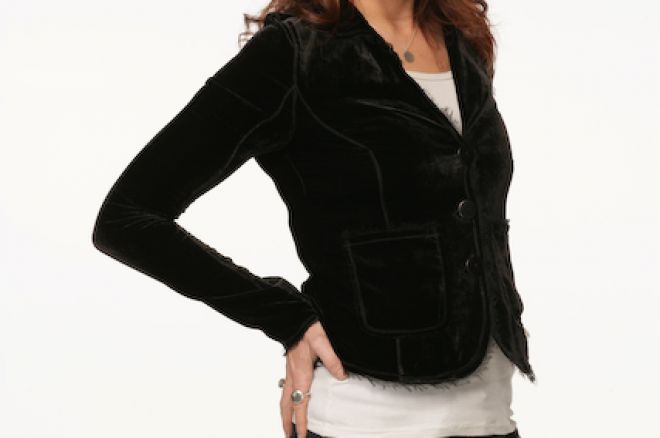 If you're looking for heads-up action, we'll tell you where you can watch it this weekend, France is starting its own 24-hour poker channel, and Annie Duke has launched a poker iPhone/iPad app.
In Case You Missed It
We like bringing you strategy pieces with the hope that maybe you'll see something that will change your game or that you'll learn something. We talked to Eric Baldwin recently and he gave us the scoop on three-handed tournament strategy. Check out the first part here.
The PokerStars European Poker Tour has made its second-to-last stop in the seaside town of San Remo, Italy. If you're not there, you don't know what you're missing, but you could, if you check out the Jet Set.
Mer Brit, also known as "PeachyMer" may be one of the top online poker players in the game, but she remains a bit of an enigma, because she has never revealed her identity. We sat down with her to talk about her online game and her foray into live poker this year.
The PokerStars North American Poker Tour is rolling along quite nicely with hundreds of players showing up to the events. It's certainly changing the landscape of poker in the U.S. We got to thinking about it here at PokerNews HQ and we came up with five thoughts about the new tour.
Annie's App
Annie Duke has just released an iPhone/iPad app calledAnnie Duke's Poker Tutor. If you can't tell by the name, this isn't one of those apps where you play against cartoon versions of your favorite players. This one actually helps you at the tables. The app features a hold'em odds calculator, a tip each day from Annie, a rule book for poker, a glossary of hold'em vocabulary, and freeroll events.
In the works for Annie's Poker Tutor is an Omaha-high calculator, a poker log with analytics, and video tips from Annie. The app is free, so why not check it out; it can't hurt.
Test it out over at AppShopper.com
Timex Talks
Gloria Balding caught up with Mike "Timex" McDonald at the PokerStars.it European Poker Tour San Remo to talk about how his tournament is going and most importantly, if he's actually quitting poker or not. Check it out below.
Follow us on Twitter for up-to-the-minute news and be sure to add us on Facebook. The easiest way to get The Nightly Turbo is in your inbox. Sign up for the newsletter below.
Duke-in It Out
The NBC National Heads-Up Poker Championship is making its debut Sunday April 18 at noon EST on NBC. In case you missed any of the updates from the PokerNews Live Reporting team or you just need a visual, be sure to tune in.
The tournament featured 64 of the top poker players competing heads-up in a bracket style format. Huck Seed, Joe Cada, Chris Ferguson, Phil Hellmuth, Phil Ivey, Daniel Negreanu, and Annie Duke are among the players in the invite-only field.
The spades bracket will be featured on Sunday's broadcast. Want to know more? Head on over to NBC.com.
24-Hour Poker
The largest gaming TV network in Europe, The Poker Channel, is launching a 24-hour poker channel dedicated to French viewers. Over four million viewers will receive Poker Channel France, which offers exclusive French-language poker broadcasts. Poker Channel France will be available to French subscribers of Numericable.
The Poker Channel is expanding to Latvia, Austria, and Monaco later this year as well. Read more at EGRMagazine.com.
Team Shannon
Not that the guys on Team Lebanon of the upcoming World Team Poker event aren't a decent looking bunch, but their team just got prettier. Actress and poker player Shannon Elizabeth has joined Team Lebanon. Yes, you read that right. She has her parents to thank for her eligibility to play on Team Lebanon. Also on the team are Freddy Deeb, Dany Georges, Joe Awada, and Mark Betor. The World Team Poker event begins May 19 at the Golden Nugget in Las Vegas.
Find out more here.