The Nightly Turbo: Timex Quits Poker, Another Poker Player's TOC Promise, and More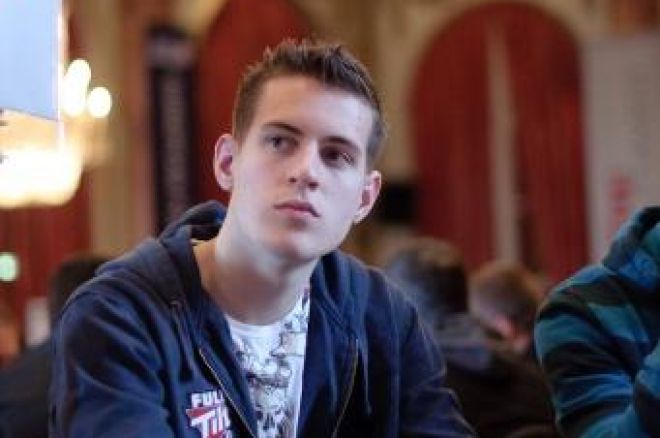 Mike "TIMEX" McDonald has quit poker. Isn't he too young to retire? Marty Smyth is appealing to your heart strings to get votes for the 2010 World Series of Poker Tournament of Champions and more all in tonight's Nightly Turbo.
PokerNews is the official sponsor of the PartyPoker Big Game IV. You know, the one that Isildur1 is confirmed for. Why don't you win a seat to the game. Read more about it here.
We sat down with Steve Gross recently to talk a bit about poker strategy. The concept was stealing strategy in tournaments. Add a new weapon to your poker arsenal, check out the strategy.
We opened our inbox, found a couple of questions from you guys, and decided to answer them. Hence, the latest PokerNews Mailbag. Was it your question? Find out.
Time Out
After some soul searching and writing a novel of a blog, Mike "Timex" McDonald has decided to take a break from poker. He has no motivation regarding the game right now, would rather remain unknown, and has already accomplished all he wants to in the poker world and doesn't see anywhere else to go.
He doesn't know where he will go from here but does say he is a heavy favorite to return to the game. It seems that this summer and possibly fall, McDonald will be doing what most normal 20-year-olds do: going to school. But he won't be working toward a specific degree; he wants to learn new things and "live a life that is more in touch with everyone else."
Is the online grind too much for some players? We can't imagine Doyle Brunson "quitting" poker back in the day. Read McDonald's entire blog at CardRunners.
Poker in Peru
The PokerStars.net Latin American Poker Tour has added another stop to Season 3 of the tour, and a historic one at that. The Lima, Peru stop on the LAPT will be the first-ever major televised poker tournament to be held in the city.
"We are both pleased and excited to announce Lima, Peru as a new stop on the Latin American Poker Tour," LAPT President David Carrion said. "This event is the result of a warm collaboration and partnership between the LAPT, the Atlantic City Casino in Lima, and the broader Municipality of Miraflores. Together we will create an exhilarating event where players from dozens of different countries are going to travel here and find a unique experience in this outstanding setting."
The LAPT Peru will take place June 1 through 5 and on top of the $2,700 buy-in Main Event, there will be several new side events introduced as well and the LAPT High Stakes Cash Game makes its return.
Easiest way to get to Peru? Winning your seat on PokerStars. Sign up for an account today.
2010 Irish Open
The Irish Open begins tomorrow. Kara Scott, Dave 'Devilfish' Ulliott, Neil Channing, Jesper Hougaard and others are already registered for the €3200 + €300 freeze out.
We'll be there following all the action from the felt and you can follow us at the Live Reporting Page.
Follow us on Twitter for up-to-the-minute news and become a fan on Facebook.
A Day in the Life of.....
The Maven. Yes, folks, a camera follows David "The Maven" Chicotsky around for a whole day. Just a random day where he buys an $80k car from Chopper, checks out a Jay Z concert, and changes clothes about five times. And no, this is not an April Fools joke.
Emotional Campaigning
We've had Twitter spam, a poker player promising voters 50 percent of his winnings, and now, to appeal to the softer side of voters, Marty Smyth is promising all of his winnings from the 2010 World Series of Poker Tournament of Champions to charity — if he gets voted in of course.
"Not only has Marty won a WSOP world championship event, he's won the World Open, Irish Open, and Poker Million. Surely that's the pedigree of a true champ and his generous gesture of donating any prize money he might win to children's charities in Ireland, should see the whole country swing behind him. It's a no-lose situation for the children's hospitals so get voting now people," head of poker at BoylePoker, Paul Spillane said.
We kind of like all of these creative campaigns. By the way, any player that shows up at our door with presents will pretty much get our vote.
Read more here.