The Nightly Turbo: The Ivey Room, Ivey's House, and More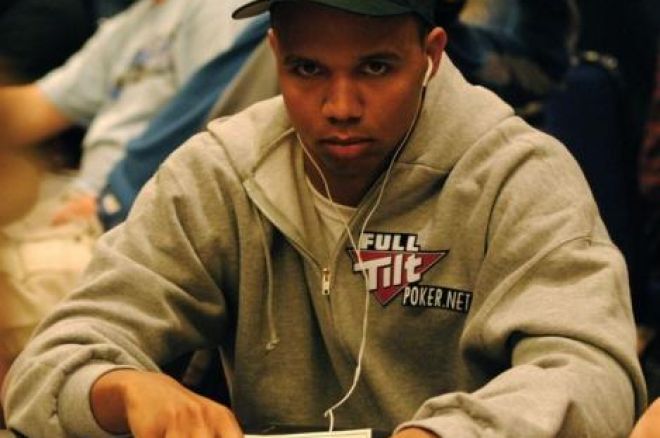 In the line-up tonight: The Ivey Room rumors seem to be more than rumors, Ivey's mansion is up for grabs, and more.
In Case You Missed It
The 66 players who started Day 4 of the European Poker Tour San Remo were whittled to 24 in just a few levels of action. The player that leads the way into Day 5 could make EPT history with a win. Check out the recap to find out more.
Late entrants to the World Poker Tour $25,000 World Championship brought the total field to 195. Some familiar names can be found atop the leaderboard and we've got them all here in this recap.
We caught up with Issac Haxton just after the PartyPoker Big Game IV. He tells us how it felt to get booted from the table and what his plans are for the World Series of Poker.Click this for the interview.
ESPN's coverage of the PokerStars North American Poker Tour kicked off yesterday. If you didn't remember to watch or didn't have it DVR'd we've got you covered with this.
Women in Poker Hall of Fame
The Women in Poker Hall of Fame has changed the way it is doing things regarding the process for nominations of this year's inductions. Previously, it was a members-only nomination process. This year, anyone can nominate a candidate for consideration.
There are three requirements:
Must have been active as a player or industry leader for a minimum of 15 years.
Must have contributed to the world of poker in a significant way.
Must be a proponent of women's poker - meaning that even if she doesn't play them, she must support women's events.
Voting will also be available to the public and will account for 50 percent of the results. Inductees and board members will account for the other half of the results.
Read more about it here.
On the Market
Phil Ivey is apparently trading his current digs for some place new. Leave it to the TwoPlusTwo sleuths to find out about it and bring us all the links and info we could need. Apparently, Ivey's mansion in Summerlin is up for grabs for the cool price of $1,995,000.
Wanna see Ivey's old lair? Check out the TwoPlusTwo thread.
The Best 'Stache in Poker
Gloria Balding caught up with Michael Piper on break at the PokerStars.it European Poker Tour San Remo. They talked poker, the biggest bluff he has ever made, and of course - his mustache.
Be sure to follow us on Twitter for up-to-the-minute news and become a fan on Facebook.
The Ivey League
Invitations have been sent out for a $1 million poker invitational celebrating the opening of The Ivey Room. Yes, it seems that those rumors of a poker room dubbed with the name of one of poker's greatest aren't just rumors.
The Ivey Room will open at the Aria Resort and Casino at CityCenter in Las Vegas on May 22. An invitation-only poker tournament is scheduled with a $100,000 bounty on Phil Ivey's head. The winner of the invitational will compete in a heads-up match against Ivey for $250,000.
Pokerati.com has more.
Another One
Another poker show is coming to the TV in your living room. HeadsUp Entertainment has announced it is in pre-production for a poker reality television show. About 12 to 16 contestants will take part in the show. We don't know much more about it other than it's a reality show and HeadsUp management believes it will be one of the highest-rated poker programs in North America.
"We are now negotiating with potential sponsors for the series and we believe we can complete production of the series for broadcast in this fall's television schedule," said Kelly Kellner, president and chief executive officer of HeadsUp Entertainment.
Guess we'll have to wait and see. Find out more here.