2010 World Series of Poker: Five Thoughts on the $50,000 Player's Championship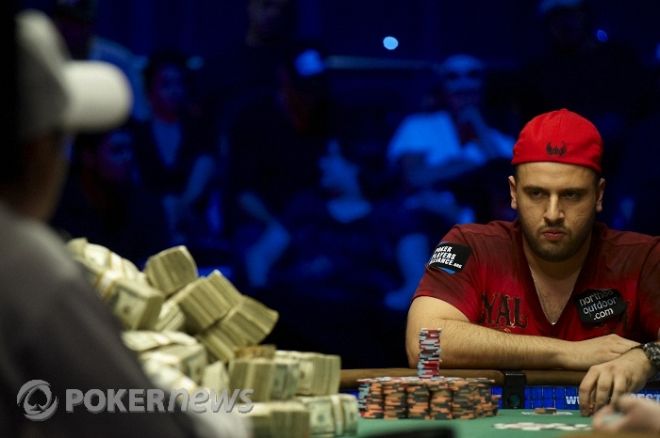 When the 41st annual World Series of Poker kicked off last week nobody had any idea of what was to be expected from the first major event. The WSOP decided to change its $50,000 H.O.R.S.E event to turn it into an eight-game mixed tournament by adding the big bet games like no-limit hold'em and pot-limit Omaha. ESPN also made a triumphant return for the event with plans to make the final table viewer-friendly no-limit hold'em instead of the difficult-to-follow mixed-games. Now that the final card has hit the felt and Michael "The Grinder" Mizrachi has won his first bracelet, what can we take away from this entire event?
Worth the Wait
Michael Mizrachi may disagree, but it seems like all the close calls and heartaches he has had in previous WSOPs make this the perfect first bracelet to win in this one. Grinding it out in a super-slow structured five-day event against the top poker players in the world cements Michael Mizrachi as one of the great poker players of our generation.
This win is a huge breakthrough for Mizrachi who has flown completely under the radar for the past two years or so, with the exception of his recent IRS troubles, which were in the news about a month ago. I honestly can see this win as giving Mizrachi the confidence he needs to have a huge WSOP and make a push for WSOP Player of the Year and maybe even another big final table in the 25K six-max, or the main event.
Oh Brother!
When we look back at this final table, I think everyone will agree that the big story was both Michael and his brother Robert making the final table. The two, as I noted on Tuesday, stayed out of each other's way for most of the final table, only colliding a couple of times. When mama Mizrachi saw the boys playing in hands against each other she was shocked, and at one point yelled out, "What are you doing?" jokingly.
When Michael eliminated Robert in fifth place, it became clear, to me at least, that this was Michael's title. Obviously I'm sure the two would have liked to have gotten heads up with one another, but when that didn't happen, you can bet Michael felt it was his responsibility to win this title for the family. Robbie, on the other hand, I am sure, was bitterly disappointed in not winning his second WSOP bracelet, but surely realized that if anyone was going to get his chips, it may as well be his kid brother. If you asked today what the two of them think about the result, I'd think its safe to say this was one of the best possible scenarios.
The No-Limit Factor
Much has been said about these mixed-game events transitioning to no-limit hold'em for the final tables. Some love it; others hate it. This year, with no-limit hold'em at least being in the group of mixed games played throughout the event, I, for one, did not mind the no-limit switch. I do think the switch benefited Michael Mizrachi more than almost anybody, because he has had his greatest success in no-limit tournaments and has a great closing rate when he makes no-limit hold'em final tables. When play got three-handed his no-limit final table experience showed, as he was able to come back from being the shortest stack by turning up the heat at all the right moments, three-betting and four-betting his opponents at will.
David Oppenheim and Vladimir Schmelev, on the other hand, are both primarily cash-game players and make these mixed games their bread and butter. Their experiences in many previous games helped them both get to the final table, but the switch to all no-limit hold'em at the final table would ultimately be the cause for their failure this time.
Welcome Back!
No, I'm not talking about Michael Mizrachi here, I'm talking about ESPN. After not covering the $50,000 buy-in H.O.R.S.E. last year ESPN, came back to cover this event this year because the WSOP agreed to move the final table to no-limit hold'em. I think this ends up being a great move for ESPN, the fans, and poker in general. The $50,000 Players Championship is one of the biggest events of the entire year and not being able to watch the final table on television would have been a huge disappointment.
Just having the ESPN cameras rolling and the lights beating down on the table added much to the atmosphere at the Rio. Everybody on hand was in the moment and soaking it all up. There was a buzz and excitement surrounding this final table, which was missing from last years $50,000 tournament, and that renewed energy will certainly show on the broadcast for viewers. It is rare these days, with tournament fields being so big, to have such star-studded final tables with so much money and glory on the line, so I'm glad ESPN grabbed the opportunity to document it properly. It's a big win for poker fans around the world.
0 to 60 in Five Days
We've waited months for the 41st annual World Series of Poker to begin, and when it did, we certainly did not need to wait long for it to hit its full stride. Placing the $50,000 Players Championship in the first week is a great way to get out of the gate and give poker fans the type of high-stakes action and WSOP glory they've been craving.
Because so many of the smaller $1,000 buy-in, and $1,500 buy-in events are crowded with players that no one has heard of, starting the WSOP with these events is almost a giant tease. The $50k got us all on the edge of our seats, with big names, big money and big suck-outs the perfect recipe to get everyone from players, to fans, to the media in full WSOP mode.
PokerNews will be covering every day of every event with live updates, chip counts photos, videos and more. Be sure to check out our WSOP Live Reporting pages for all the action.