World Series of Poker 2010: Examining The Players Championship Final Table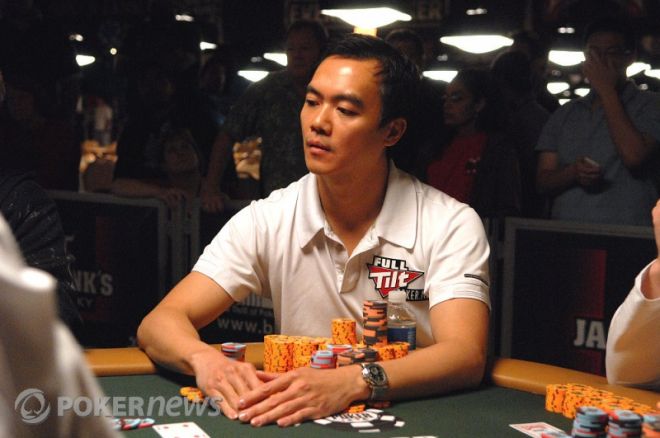 After four long days of play at the Rio in Las Vegas, the World Series of Poker $50,000 Player's Championship will conclude today with a stacked final table that includes John Juanda, David Oppenheim, Daniel Alaei and the Michael and Robert Mizrachi. It will be interesting, to say the least, as to how this final plays out Tuesday afternoon once the ESPN camera starts rolling, and here are somethings to keep an eye out for.
Brotherly Love
After being rather dormant for months now, both Michael and Robert Mizrachi have emerged to headline this premiere final table. With Robert sitting as the chip leader, and his brother Michael sitting two seats to his left, it will be interesting to see the dynamic between these two play out. I don't expect to see them tangling in a lot of spots early on, as honestly why would you? Since they both have fairly sizable stacks, I think we'll see the brothers taking turns playing the role of table aggressor, thereby giving them the ability to both build stacks while not doing a lot of damage to each other.
The dynamic changes even more if the Mizrachis both get deep and play gets three- or four-handed. It's only natural for the brothers to try to stay out of each other's way while picking off their foes one by one. I think that even though there will be no explicit collusion, that brothers-against-the-world mentality will help them. Now, if one of them busts out, how will that affect the psyche of the other? My guess is not a lot, but there will certainly be a level of disappointment for a short time after one of them busts. I'd be curious to see if others at the table are able to exploit this.
Been There, Done That
While this is most definitely one of the most important final tables he has ever been a part of, John Juanda is certainly not in lacking final table experience. Just two years ago, Juanda masterfully waded through an extremely tough WSOP Europe Main Event final table on his way to the bracelet. His stamina and patience in that event stood out to me as the reason he was able to take down the win, and I think that same asset will push Juanda toward his fifth WSOP bracelet today.
While most of the players are used to the bright lights and camera, none of them have had as much time on TV sets as Juanda has. He will be calm, cool and collected the whole way through, and he is my pick to take down the win.
Vladimir Who?
The biggest wild card going into the 50,000 Players Championship has to be Vladmir Schmelev. He has relatively no final table experience compared to the rest of the group and only a smattering of live results that I could find. In many circumstances, I would say flying under the radar would be a good thing for Schmelev because many of the players would not know what to expect. But since this tournament has such a great structure and small field, I'm sure most of the other final table competitors have some sort of gauge or read on all their opponents.
Schmelev, however, is no total newbie. He is rumored to play in the biggest cash games in Russia and was a former Chess prodigy. He has position on a few of the tougher players in the field with Juanda, Alaei and Michael Mizrachi directly to his right, but it's not like the players on his left are slouches, either. I'd give him a few bonus points for having decent position, but it certainly won't be enough to catapult him to the Pavilion stage tomorrow to accept a bracelet.
--
What an incredible way for the World Series of Poker to start. I think this final table while a tad surprising with some of the names that did not get as deep this year is every bit as exciting as any final table we could have hoped for. There are great story lines at every seat, and I for one cannot wait for the dealer to shuffle up and deal.
Follow along live with us right here at PokerNews, for chip counts, updates, photos, videos and more.