2010 World Series of Poker: Why Ivey Will Win 30 or More in His Lifetime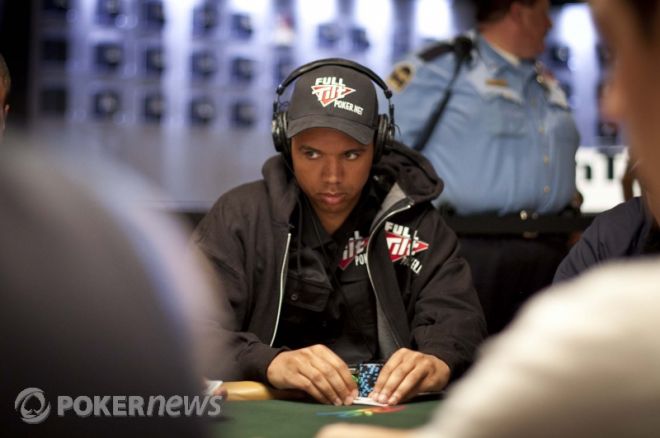 Moments after Phil Ivey won his eighth World Series of Poker bracelet early Monday morning, Ivey said he thought he could win 30 WSOP bracelets over the course of his poker career. Being that the current record for WSOP bracelets is 11, held by Phil Hellmuth, many people have said that Ivey is speaking a tad optimistically. However, not only is 30 reachable for Ivey, but I'd be absolutely shocked if he didn't get there.
He Has About 60 Chances Every Year
It's not necessarily the best comparison, but I'll go there anyway. The best players in both golf and tennis have four chances every year to win a major event, yet both Roger Federer and Tiger Woods are both approaching 20 major titles. The World Series of Poker offers up over 60 bracelet events each year when you include the WSOP Europe. It's not 10, 20, or 30 as it has was before the poker boom was ignited. With 60 bracelet events each year, I'll pick Phil Ivey to win a bracelet every year. His skill will get him deep in at least a few events each year, and if he can catch a break or two, there is honestly not much that can hold him back from reaching his goal.
Poker Knows No Age
Although Ivey has been a fixture of the modern-era poker scene since the day it began in 2003, he is only 34 years old. It has been proven time and again that poker has no age limitations. Doyle Brunson has proven it's possible to play at the highest level well into one's seventies, and with the recent record-breaking WSOP Seniors event, we see that Brunson is not an anomaly. If Ivey remains healthy, and continues to play poker, he has 36 years until he hits 70, and needs to win 22 bracelets in that time to hit his goal. I like his chances.
Mixing It Up
Sure, we all know that Phil Ivey is a great hold'em player, but where he really excels is in the non-hold'em games and mixed games. The past few years the WSOP has added more and more mixed game tournaments, as well as a spread of all the games from Omaha, to stud, to razz, to draw games, and all at varying buy-ins. This multitude of non-hold'em events plays right into Ivey's strengths. As if Ivey is not a huge favorite as it is, add this plethora of mixed events and his chances of winning a bracelet each year grow even greater. If the schedule remains in years to come, I'd book a bet on Ivey to win a non-hold'em bracelet every year.
Bracelet Bets
There was a time, and it was only a few years back, when winning bracelets seemed to be a bore for players like Phil Ivey. The action in the side games during the WSOP was so much greater than anything they could win in the tournaments themselves. Enter the bracelet bet, where instead of battling it out in cash games, the top high-stakes players bet each other ridiculous sums of money that they can or can't win a WSOP bracelet. These bets have led the likes of Phil Ivey and Tom "durrrr" Dwan to play as many events as possible, from small buy-ins to larger buy-ins. The money won in the actual event is insignificant to what players like Ivey could win if they take down a WSOP event. These bracelet bets, unless they start breaking players' bankrolls (entirely possible), will thrust Ivey into a bracelet pace we've never seen before. The way things are going, I see him at 15 in no time.
He's Phil Ivey
If you've been following poker for years or just a few weeks, you should know this: Phil Ivey is the greatest poker player of all time. Do not bet against him to do anything, ever. The man proves his detractors wrong year after year, and if he says he thinks he's gonna win 30, well, I believe him.
Be sure to follow Phil Ivey's quest for WSOP greatness in our WSOP live reporting pages, and for up-to-the minute poker updates, check out our Twitter and Facebook pages.