The Nightly Turbo: The Life of Ivey, a World Series of Poker Sponsorship Primer, and More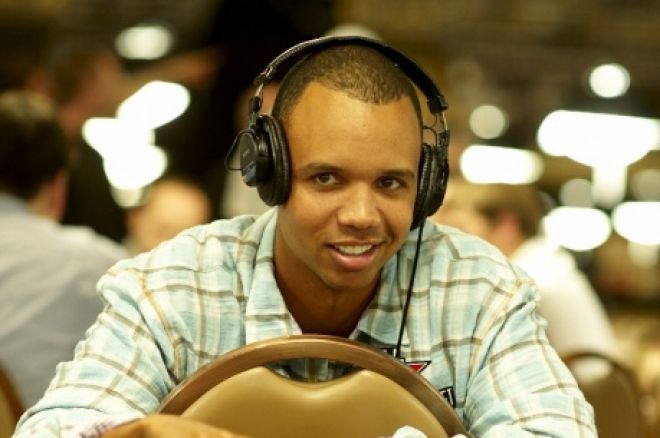 Phil Ivey won his eighth gold bracelet earlier this week, and of course he was followed around by the PokerRoad Flip cam. We've got that for you, as well as an article by agent Brian Balsbaugh about World Series of Poker sponsorship, that is if any of you are planning on making deep runs in the main event. Read on to find out more.
In Case You Missed It
It seems that New Zealand is taking a step in the right direction for poker. A New Zealand court has ruled that .net advertisements are not promotions for gambling operators and poker tournaments are not gambling. Hear that U.S. lawmakers? Read more here.
We sat down with Mclean Karr at the 2010 World Series of Poker to discuss a hand he played in the $5,000 six-max event. Get into his brain here.
Day 26 of the 2010 World Series of Poker is in the books. The third Hungarian bracelet was won, and Annette Obrestad is just 14 players away from bracelet number two. Check out the recap.
Life of Ivey
If you haven't heard that Phil Ivey won his eighth World Series of Poker gold bracelet this week, then you must have been living under a rock. Tina Tran was there with the trusty PokerRoad Flip cam to capture Ivey in his element. He watched Rocky in his trailer prior to the final table, and Tran discussed fashion with him on his way to the Amazon Room.
What If
Poker Royalty CEO Brian Balsbaugh gives some insight onWorld Series of Poker player sponsorship in his latest article. If you're planning on making a deep run in this year's WSOP Main Event (and who isn't), you might want to check this out and get an insider's look at the sponsorship game. After all, this is the guy who brokered some of the biggest deals for some of the most recognizable faces in poker.
If you've qualified for the main event, Balsbaugh says to do your research and find out exactly what is being offered to you, make a decision about whether you're in or out, and stick with it. Regarding sponsored players, not all the players whom you think are on a $10,000 freeroll are. He also goes discusses backers, feature tables, and agents.
You can check out the entire article at Poker Royalty.
Math Brats
Maxim did a feature on poker players in the the latest edition called "From Geeks to Gangsters" and just recently, TIME Magazine has profiled poker players in an article titled "Math Brats."
Phil Hellmuth, Doyle Brunson, Barry Greenstein, David "The Maven" Chicotsky, and Jason Lee are among the featured pros.
"The reason I won 11 bracelets is my ability to read opponents," Hellmuth told TIME. "These new guys are focused on the math, and they are changing everything."
Check out the photos and some of the article (you have to buy it) here.
Come Play
It's that time again, the PokerNews Hard Rock game is coming at you Wednesday at 8 p.m. If you're taking advantage of the stellar PokerNews Hard Rock room promotion, or you're in the neighborhood, stop by the Hard Rock Poker Room and take on some of your favorite PokerNewsers in weekly $4/$8 half-kill game. Because the Hard Rock throws in so many promotional incentives, how could you not want to come out for it.
Also, you never know who will show up. The DeucesCracked guys have been staples at the game and Annette Obrestad has even made an appearance. See you at the Hard Rock at 8 p.m.!
Apathy: For Men
Gloria Balding caught up with Peter Jetten on break from the pot-limit hold'em event to discuss his tournament, Twitter, and his online screen name.
Follow us on Twitter for up-to-the-minute news and be sure to add us on Facebook.