The Online Railbird Report: Action Still Slow as the Big Game Goes Live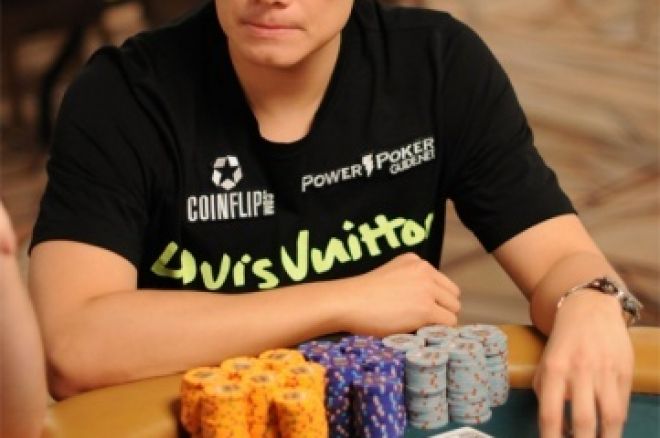 When the World Series of Poker is in town, high-stakes poker isn't about sitting in your hotel room and clicking a mouse. The cast of characters usually found slinging chips back and forth online have all taken their games live and the nosebleed action is flourishing in Bobby's Room at Bellagio and the newly opened Ivey Room at Aria.
With familiar faces like Patrik Antonius, Brian Townsend, Phil Ivey, Tom "durrrr" Dwan, and Eli Elezra all focusing on the live action in Vegas, online specialists like Isildur1, jungleman12, Joel "Odonkor1" Nordqvist, and URnotINdanger2 have been left to battle it out among themselves to varying degrees of success.
Ziigmund wins $193k from Isildur1
One of the few nosebleed-stakes regulars who is not spending the summer in Las Vegas is Ilari "Ziigmund" Sahamies, who took on everyone's favorite online punching bag "Isildur1" at a little heads-up pot-limit Omaha. The two stuck started out at the $100/$200 tables where Isildur1 raked in over $119,000 in 460 hands. They agreed to up the stakes to $200/$400, a move that turned out to be wise for Sahamies, as Isildur1 gave all that money back and then some, dropping more than $322,000 inside of 1,239 hands. All told, Sahamies won a bit over $193,000 from Isildur1 that afternoon.
Isildur1 won the largest pot of the session at over $147,000. He opened for $1,200 from the button holding
and Sahamies made the call with
. Sahamies hit the
flop in a major way, flopping bottom set and an open-ended straight draw while Isildur1 hit top pair. Sahamies check-raised Isildur1's $2,400 bet to $9,600 and got a call. The
on the turn made Isildur1 top two pair and gave him a flush draw to boot. Sahamies led out for $21,600, Isildur1 shoved for $62,994 and Sahamies called. Sahamies' set couldn't hold as Isildur1 bonked the
on the river, making his flush and raking in the $147,587 pot.
Jungleman12 takes $100k off Odonkor1
Multitable heads-up matches have been few and far between since the World Series of Poker started, but jungleman12 managed to find himself a challenger on Friday night. Joel "Odonkor1" Nordqvist stepped up to the plate and sat with jungleman12 for 1,000+ hands of $100/$200 no-limit hold'em, but ended the session about $100,000 lighter in the wallet.
The monsterpotten of the session came in at $77,000, which at these stakes is a whopping 385 big blinds. Nordqvist opened for $500 from the button and jungleman12 three-bet to $2,200 from the big blind. Nordqvist called and they saw a
flop. Jungleman12 bet $2,600 and Nordqvist called. When the
hit the turn, jungleman12 led again, this time for $7,200. Nordqvist made the call. The river was the
and jungleman12 shoved for $52,784, putting Nordqvist to a decision for his remaining $26,584. He called, only to see that jungleman12 had rivered a flush with
. Rebuy!
Doesburg takes a successful shot
A new face turned up at the high-stakes tables this weekend, a Czech player called "Doesburg." While not an altogether unfamiliar face on Full Tilt Poker, Doesburg hasn't played at these stakes in quite some time. On Sunday he took a shot at $100/$200 heads-up pot-limit Omaha, sitting opposite Theo "THEDONKEYNO1" Jorgensen for 125 hands. Doesburg came away with a $106,000 win, taking down three of the four largest pots of the session.
The largest pot came in at $48,000 and started off with a $600 button raise from Jorgensen. Doesburg called, and they saw a
flop. Doesburg check-raised Jorgensen's $900 bet to $3,900 and earned a call. Doesburg checked again when the
hit the turn. Jorgensen bet $7,000 and Doesburg called. The river was the
and again Doesburg checked to Jorgensen. The latter shoved for his remaining $12,400 and Doesburg looked him up. Jorgensen had nothing but air with
while Doesburg turned a flush with
.
Who's up? Who's down?
This week's biggest winners (6/8-6/14): URnotINdanger2 (+$202,000), jungleman12 (+$146,000), humpybfly (+$123,000)
In the red: Joel "Odonkor1" Nordqvist (-$235,000), POKERBLUFFS (-$108,000), LokoIsBack (-$94,000)
Top earners, 2010 to date: Tom "durrrr" Dwan, (+$3.16 million), jungleman12 (+$2.03 million), Phil Ivey (+$2.01 million)
OMG I'm so stuck: Brian Townsend (-$2.53 million), Matatuk (-$1.49 million), Justin "ZeeJustin" Bonomo (-$1.44 million)
The highest-stakes games online all unfold on Full Tilt Poker. Open up an account today and see for yourself.