The Online Railbird Report: Hansen Back on the Upswing, Isildur1 Back in Action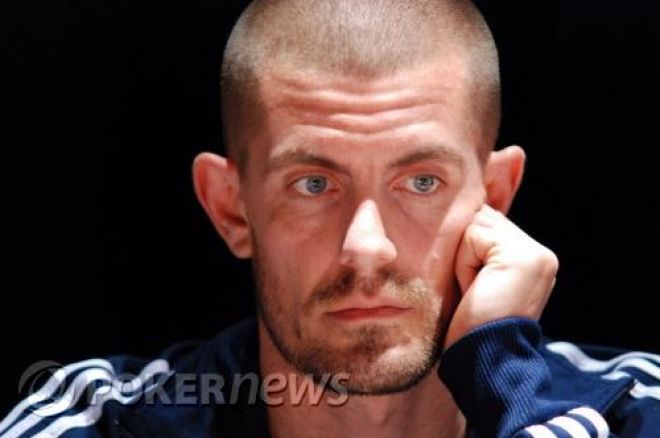 When it comes to the nosebleed-stakes scene, everyone likes to take shots at Gus Hansen. After a miserable end to 2009, Hansen rebounded with an astonishing $1.8 million in winnings during January and February, only to lose $1.6 million of that haul in March.
Hansen slowed the bleeding in April, shedding $375,000 to take his yearly earnings into the red. But thus far in May, the old Hansen is back, grinding long sessions and winning $926,000 so far this month. Of those winnings, $730,000 came this week as the high-stakes action moved over to the 7-Game and cap pot-limit Omaha tables. Isildur1 also made a return appearance on Full Tilt Poker this week, but dropped about $215,000.
Hansen hits his stride in cap PLO, 7-Game
Gus Hansen's journey to the top of the weekly leaderboard began at the 7-Game tables, but quickly detoured to the $500/$1,000 cap pot-limit Omaha games where regulars like Tom "durrrr" Dwan, Ashton "theASHMAN103" Griffin, Cole South, and Ilari "Ziigmund" Sahamies spent most of their online time this week. Hansen, however, scored his biggest slice of cheddar on Tuesday night, raking in more than $680,000. The game, once again, was $500/$1,000 cap PLO and Hansen was South's primary beneficiary, dropping $575,000.
The maximum amount went in the middle on this hand, where both Hansen and South flopped flushes. Holding
, Hansen limped in on the button for $1,000 and South made it $3,000 to go with [Js
. Hansen called, and they saw a
flop. South flopped a jack-high flush, but Hansen flopped a queen-high flush along with a set of fours for a redraw to a full house or quads. South led out for $5,000 and Hansen called. South then fired out $13,000 on the turn when the
hit, Hansen looking him up. The river was the
and South led again, this time for $19,000. Hansen flat-called and raked in the $80,000 pot.
Hello Isildur1, we've missed you
Our mysterious Swedish friend wasn't exactly building $500k pots this week as he returned to action on Full Tilt Poker and stuck primarily to heads-up no-limit hold'em. First he took on "jungleman12" in a multi-table $50/$100 match where they later agreed to raise the stakes to $100/$200. After a 2,400-hand battle, Isildur1 booked a small win, finishing $25,000 to the good.
Isildur1 made a huge call on the river in this $51,000 pot despite facing a pretty scary board. Jungleman12 led off the action with a raise to $600 from the button, Isildur1 three-bet to $2,200, and jungleman12 came back over the top for $4,200. Isildur1 called and they saw a
flop. Both players checked. The turn was the
and Isildur1 passed to jungleman12, who bet $5,400. Isildur1 called and they went to the river, which fell the
. Isildur1 checked a third time and jungleman12 moved all-in for $32,492, having Isildur1 well-covered. After a bit of a think, Isildur1 committed his remaining $15,772. Jungleman12 could only show the nut-no pair with
, while Isildur1 took down the $50,745 pot holding
.
The following day, Isildur1 was back online, his next opponent the formidable "URnotINdanger2." Another long session ensued, but Isildur1 was not as fortunate this time, dropping $138,000. One of their largest confrontations of the session came in a $49,000 pot in which both players hit the flop hard and neither could get away from their hands. URnotINdanger2 opened for $600 and Isildur1 called from the big blind. Isildur1 checked the
flop over to URnotINdanger2, who bet $800. Isildur1 raised to $2,600 and URnotINdanger2 called. The turn was the
and Isildur1 bet $4,600. URnotINdanger2 moved all-in for $21,299 and Isildur1 delightedly called off the $16,599 he had behind, turning up
for a set while URnotINdanger2 showed
for top pair, top kicker. The river was the
and Isildur1 raked in the $48,798 pot.
Who's up? Who's down?
This week's biggest winners (5/4-5/11): Gus Hansen (+$730,000), harrington25 (+$437,000), Phil Ivey (+$320,000)
In the red: EarlyCry (-$437,000), Ilari "Ziigmund" Sahamies (-$428,000), Cole South (-$234,000)
Top earners, 2010 to date: Tom "durrrr" Dwan (+$3.77 million), Phil Ivey (+$1.94 million), Di "Urindanger" Dang (+$1.69 million)
The highest-stakes action on the internet all unfolds on Full Tilt Poker. Open up an account today and see for yourself.