Happy 24th Birthday, Now Go Retire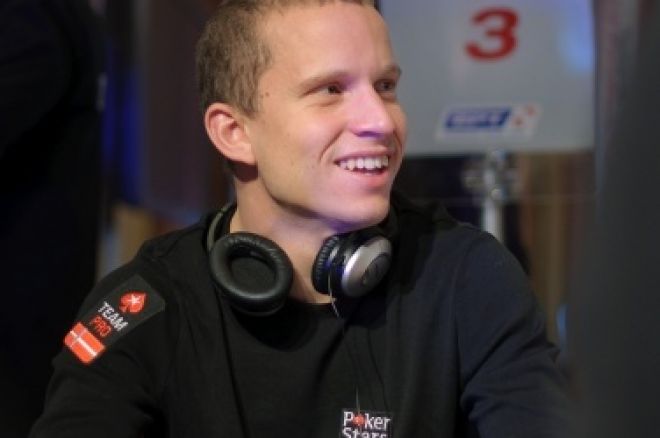 The term "retirement" is usually reserved for people aged 65-plus with a 401K built from decades of saving, but in poker, it seems as though the only players who are deliberately putting their career of choice on the back burner are in their twenties. With the huge sums of money that can be accrued at a young age by the most talented, work-obsessed, and hungry players, retirement is actually a viable option.
Most recently, 24-year-old 2008 World Series of Poker Main Event champion, Peter Eastgate walked away from the game that made him a nine-time millionaire, just before the start of the very tournament that brought him into the poker spotlight.
It's no secret that poker can take an enormous toll on one's mind and body, but the often over-glamorized life as a poker professional downplays what it can do to the soul. The swings and the pressure can be overwhelming, especially for a player like Eastgate. He rose from obscurity to an instant role model for his country, an official ambassador of the game, and a bona fide poker celebrity in one turn of a card.
In an official press release, Eastgate says that although he's grateful for everything the opportunity has given him, he wants to step away to focus on himself as a person, which can be assumed was not possible while he was completely engaged in poker. He also said, "In the 20 months following my WSOP win, I feel that I have lost my motivation for playing high-level poker along the way, and I have decided that now is the time to find out what I want to do with the rest of my life."
Along with Eastgate, other twenty-somethings who have quit poker, or at least the daily grind of it for a period of time, include Shaun Deeb, Jennifer Leigh, and Michael "Timex" McDonald. McDonald quit before even turning 21. At age 18, he was already a poker millionaire after winning the 2008 European Poker Tour German Open. In April of this year, he wrote in his blog on CardRunners, "In poker although I've met tons of people I really like and had tons of cool experiences I just kind of feel like there is nowhere to go from here in poker. I can't really think of anyone who is more engrossed in the poker world than me who I aspire to be like and poker seems to be a lot more isolating than I initially realized."
While thousands of underage players dream of dropping out of school to play poker full time, some pros who seem too young to be burned out are leaving poker to go back to school. High-stakes cash-game prosDavid Benefield is attending St. John's College N.M., but spends his summer break at the World Series of Poker. Vanessa Selbst did the same to finish her law degree at Yale, but after her win at NAPT Mohegun Sun, she took a leave of absence to return to poker.
This, of course, poses the obvious question of whether or not Eastgate will return. Will the call of poker prove too strong or will he really stay away, find himself a happier man without poker, and become a legend who quit at the top of his game? Only with the passage of a few Main Events will we know.
The PokerNews video team wanted to hear what others had to say about Eastgate's retirement so they trekked through the Rio and caught up with some of the pros. Check out the video below.
Follow us on Twitter for up-to-the-minute news.