Inside Gaming: Wynn Sues IBM, Reno Casino Given 24 Hrs, and France Licenses Select Poker Sites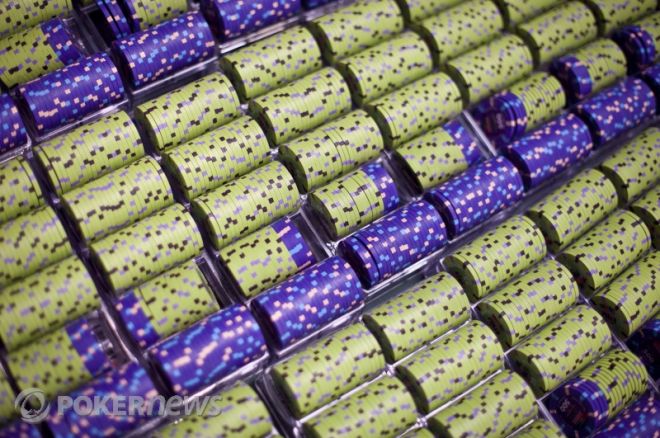 It has been a slow week in the U.S. gambling industry. Wynn attorneys occupied themselves by suing IBM over alleged infringement of a contract worth about what Ivey bets on craps in a sitting, and the Nevada Gaming Commission decided it couldn't wait any longer for a Reno casino to get its act together. It has been a big week for poker in France, and the French pros who flocked to Las Vegas in time to play this week's pot-limit Omaha events at the World Series of Poker will return home to a much different Internet poker scene.
Wynn Sues IBM Over $9.7 Million Software Contract Dispute
Wynn Las Vegas LLC filed a lawsuit against IBM Corp. last week, alleging that IBM tried to take advantage of the casino operators in a $9.7 million contract for use of the company's software. The suit, filed in Las Vegas federal court, charges that IBM overcharged Wynn for use of the MAXIMO software program distributed by IBM subsidiary MRO Software Inc.
Wynn says it paid hundreds of thousands of dollars for the software, which tracks work orders and manages inventory of maintenance supplies. The Wynn and Encore each had 500 licenses for "Tier-1" users, but when IBM conducted an audit of the system in 2009, it determined that none of the users qualified as Tier 1 and told the company it would need to purchase close to 2,000 extra licenses, which each cost between $2,310 and $4,600. The lawsuit claims that IBM is demanding that Wynn by a full license for each housekeeper who uses the system to enter inventory or work requests.
The filing says, "IBM's demands are absurd, unjustified, and unconscionable; yet, IBM continues to press them...IBM's unwavering demands have created an urgent situation of legal and financial uncertainty for Wynn that calls out for judicial intervention."
Read more about the suit here.
Reno Hotel-Casino Given 24 Hours to Save Gaming License
The Siena Hotel Spa in Reno, Nevada, is in hot water. Last weekend the Nevada Gaming Comsission gave the property a deadline to collect $230,000 to back the bets placed by its customers, or the NGC would shut down the casino. This is the first time the Gaming Commission has taken such a step. In a meeting last Thursday, the Commission suspended the property's gaming license but stayed the suspension until Friday evening.
The casino already shut down its table games but is fighting to keep its 235 slot machines in operation. If owner Barney Ng comes up with the money, the property will be allowed to continue to accept bets, but if the company's bankroll dips below $230,000, the Gaming Commission warns it will shut down the casino within two hours. Siena also must pay the state approximately $150,000 in past-due taxes by July 22 to avoid closure. Ng has already invested $35 million of his personal funds to pay back taxes.
Gaming Commission Chairman Peter Bernhard said the ultimatum is the best way to give Siena another chance while protecting the integrity of the state's gaming industry and insuring that no gambling operators are allowed to accept bets they cannot back. The state would prefer not to have to close the casino. If Ng declares bankruptcy, the state will be one of many creditors owed money that isn't there.
An attorney for Siena said the company is negotiating with the Cal Neva Club in Reno to advance them the money they need to fill out their bankroll. Cal Neva may also take over some of the hotel's management responsibilities.
Get the details on Siena's dire deadline here.
Poker Sites Recipients of Second Wave of French Online Gaming Licenses
Several weeks ago, the French national regulatory authority for online gaming, ARJEL, issued its first licenses to allow Internet sports books to operate within France in time for the World Cup. This week, ARJEL issued additional licenses to a few more online sports betting sites and for the first time, to poker sites.
PokerStars and PartyGaming were licensed along with Chili Gaming, Partouche Gaming, and several other regional sites. PartyGaming was given permission to operate five separate ".fr" sites. It remains to be seen whether these sites will be able to run games in accordance with new French regulations and steep taxes while still making a profit and keeping poker players happy. Many are concerned that the price of poker will simply be too high for French players to make money on the licensed sites.
In addition to opening online gaming permits to poker sites, ARJEL expanded the scope of legal sports betting to include more than a dozen additional sports, including swimming, baseball, boxing, billiards, and sailing.
Find out more about the new French licenses here.
Follow us on Twitter for up-to-the-minute news.