Off the Felt with Jason Mercier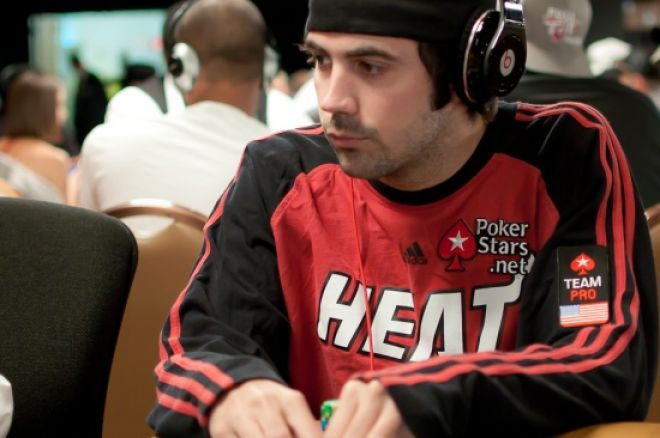 We talked with Jason Mercier about what his life is like after the World Series of Poker, how he's curing his WSOP hangover, and what's next on his poker calendar.
What have you done to cure your post World Series of Poker hangover?
Slept 10-12 hours almost everyday since being home, enjoying home cooked meals, and actually exercising.
What was your favorite moment from the summer?
Dan O'Brien's Fourth of July party.
What's next on your poker calendar?
Going to be filming Million Dollar Challenge and then the Big Game before heading to California for World Poker Tour Legends of Poker.
Do you have any predictions for the November Nine?
I think [Michael Mizrachi] The Grinder is going to make a run at it, but come up short finishing fourth place, and I think John Dolan is going to win it all.
If you weren't playing poker, what would you be doing?
Probably struggling to finish college while coaching basketball and substitute teaching.
Do you have any superstitions before a tournament?
Sometimes, if it's Day 2 or 3, I kinda do the same things I did on previous days, it just depends on what I did/wore/ate on Day 1. [laughs]
What are the top three songs on your poker playlist on your iPod?
Jay Z "Empire State of Mind," T Pain "Kiss," and Grits "Ooh Aah."
How long before JRB goes busto again?
Not answering this question.
Will the Miami Heat win the NBA title this year?
YES!!
Favorite ride at Disney World/Land?
Space Mountain. It was my favorite since I was five.