The Weekly Turbo: PokerStars' New CEO, the Latest Addition to the Brunson 10, and More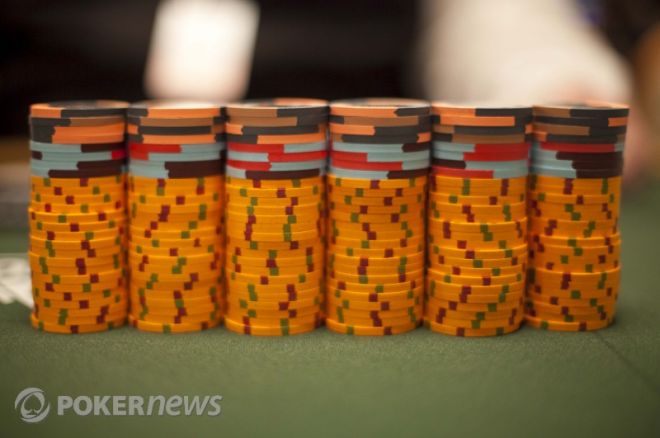 In case you missed anything over the week, we're here to bring you up to speed. PokerStars is bringing someone new to the team, the Brunson 10 added a new member to the team, and more.
Welcome to PokerStars
PokerStars has a new CEO who will take office October 4. Gabi Campos has been appointed after leaving the business-to-business branch of 888's Dragonfish last month.
His new role doesn't begin officially until October, but he began acting as a nonoperational consultant on Monday. PokerStars founder Isai Scheinberg will stay in his chief technical officer role and his son, Mark Scheinberg will take over the position as chairman.
Mark Scheinberg wrote in an internal memo: "Both Isai and myself will continue to be closely involved in the company's strategic direction and building on the success we have all achieved together as a team over the last 10 years. We are excited about this new chapter in the PokerStars story, and look forward to Gabi's leadership in taking the company forward to continued success."
To find out more about this change to the PokerStars team, head on over to EGRMagazine.com.
New Team Member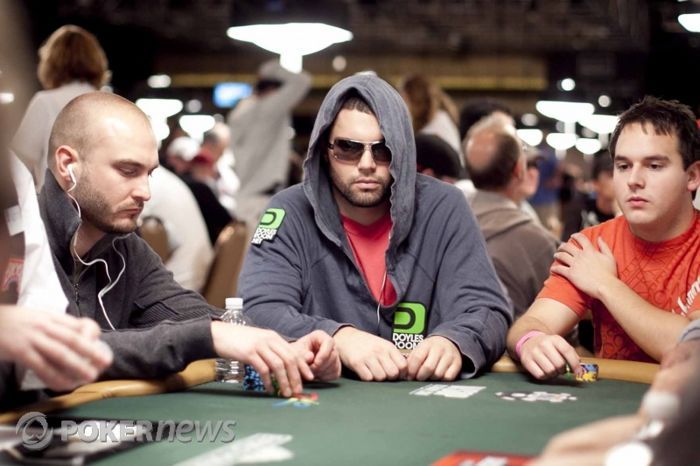 Completion of the Brunson 10 is close. Daniel "djk123" Kelly cemented his spot on the Brunson 10 by winning the $25,000 six-max event at the 2010 World Series of Poker. Kelly was in a competition between Faraz Jaka, David Sands, and Michael Martin for one of the coveted spots.
One more spot had needed to be filled and that honor went to David "Doc" Sands, who finished out the 2010 WSOP with 2,269 points in the DoylesRoom Brunson 10 competition. The points were awarded for WSOP performance. Sands joins Zachary Clark, Amit Makhija, Dani Stern, Chris Moorman, Alex Kamberis, and Steve Gross on the Brunson 10.
Read this for more.
What are the Odds?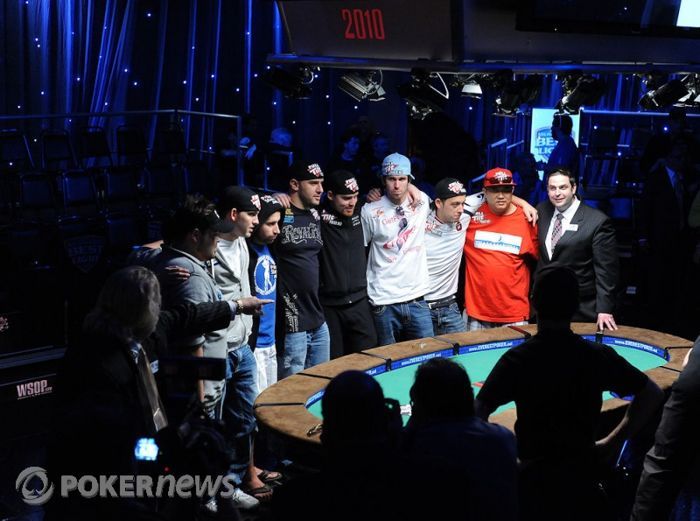 The 2010 World Series of Poker November Nine is set, and knowing the degen in most of you, you're probably wondering what the odds are on each player to win. BetUS.com has released those odds, as well as odds on a top-two finish for each player.
Michael Mizrachi is +500 to win, while your November Nine chip leader, Jonathan Duhamel is +275. The shortest stack going into November, Jason Senti is +1,600.
To finish in the top two, Duhamel is -110 and Mizrachi is at +175.
We're not known for relisting entire things that are already up somewhere else, so you'll have to click this for all the odds.
Not What They Expected
Last week, British Columbia launched the first government-run online casino in North America. "If we're going to do this as a government then we have a higher responsibility than private operators elsewhere to ensure we are protecting people," said Shane Simpson, a lawmaker with the opposition New Democratic Party.
Six hours after the site, PlayNow.com, was launched it was shut down. The Vancouver Sun reported that the site was shut down because of a data crossover. A data crossover occurs when one player is accidentally switched into another player's account while they are playing online, The crossover causes a security breach and allows the crossover player to access the other player's sensitive information, as well as gamble with the other person's money. This data crossover happened to 134 players that day.
The site is still not online but could return later this week.
There's more on the story at VancouverSun.com.
Adding to the Team
If you're looking for a poker training site, look no further because PokerNews Strategy is here to help. You can learn how to play from some of the top live and online poker pros in the game today, including Tony G, Randy "nanonoko" Lew and Billy "durangodan35" Kopp.
For quite some time now, not much was known about URnotINdanger2, except that he was 19 years old and hailed from Maryland. The mystery was solved when PokerNews Strategy added another name to its roster of pros: Scott Palmer, a.k.a. URnotINdanger2. Palmer started playing poker when he was 15, and now, five years later, he's a staple in the nosebleed games on Full Tilt Poker. Earlier today he was 14-tabling $25/$50 and $50/$100 pot-limit Omaha.
Want to learn from Palmer and the rest of the PokerNews Strategy Team? Sign up for an account today.
Another durrrr Challenger
Tom "durrrr" Dwan and Patrik Antonius are still in the middle of the durrrr Challenge. Yes, it's still going. And we all know that other players are waiting to get in on the action, too. Well, during a small $100/$200 no-limit hold'em game, durrrr proposed the challenge to jungleman12.
durrrr: ok gg
jungleman12: gg
durrrr: y dont u take challenge
durrrr: since u never lose to me
jungleman12: i will prob
jungleman12: maybe
jungleman12: isnt bt next or something?
durrrr: i can do 2 at once
durrrr: ship ivey 500k n we will work out details
durrrr: get my aim from someone
jungleman12: ok
durrrr: i wanna crank out at least 2 of em before london if poss
jungleman12: ill talk to you over aim before doing it
durrrr: we could obv play in like 2 weeks
jungleman12: k
durrrr: kk gg
durrrr: gl
Only time will tell whether jungleman12 actually gets his shot at durrrr, and we're still not sure how much longer he'll be playing Antonius.
HighStakesDB has more.
Another Three Years
Full Tilt Poker has announced that it has renewed its sponsorship of the Million Dollar Cash Game for another three years.
The fifth season of the show is set to be filmed on September 8 and 9 and will be broadcast on Sky Sports in January 2011. The show is invite only and has featured some of the game's top players, including Phil Ivey, Patrik Antonius, Tom Dwan, Phil Hellmuth, and PokerNews' head honcho, Tony G.
"We are delighted that Full Tilt Poker have continued their association with the Million Dollar Cash Game and we are expecting the strongest player line up yet for season 5," Founder and Managing Director of Emblaze Productions James Hopkins said.
Find out more here.
Back in the Game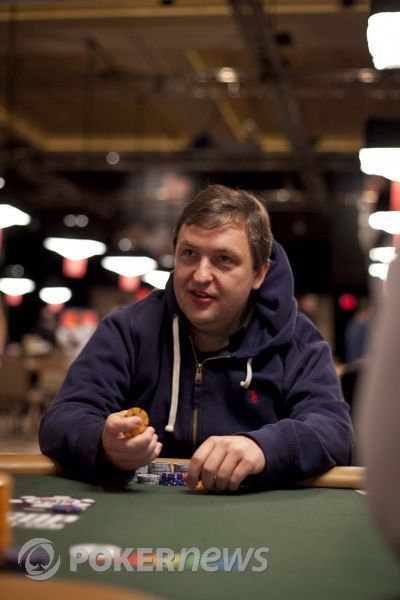 Over the summer, Tony G was in Las Vegas for the 2010 World Series of Poker. Because most players brave the desert heat for the full seven weeks, we never thought The G would be missing when the Main Event rolled around. But missing he was. He decided to forgo the Main Event and take a little poker vacation. It must have done him some good though, because our PokerNews boss is back and making moves.
In his latest blog, he talks about filming the Poker Lounge. A $20,000 six-max sit-n-go that he won for $120,000. He talks about his table draw that included Mike Matusow, Jennifer Harman, and Chris Ferguson. He also discusses his views on the World Poker Tour, and, of course, takes a shot or two at Phil Hellmuth.
Read it all over at PartyPoker.
Follow us on Twitter for up-to-the-minute news and be sure to add us on Facebook.