The Weekly Turbo: World Series of Poker Circuit Schedule Announced, Hellmuth Doesn't Think Ivey Can Beat Him, and More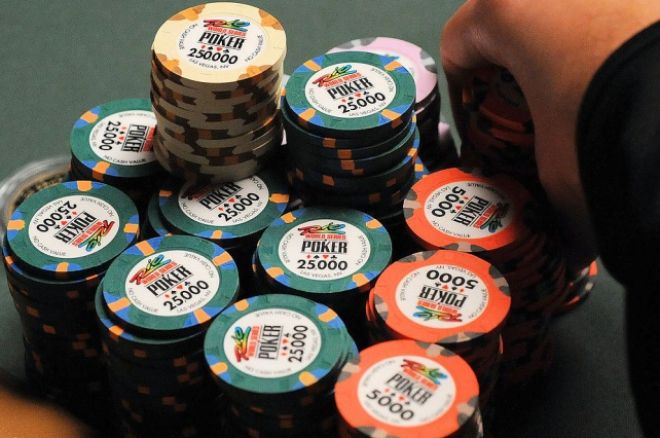 The 2010 World Series of Poker Main Event has come to an end - until November. But the new November Nine aren't the only thing that happened in poker this week. The World Series of Poker announced the new circuit schedule with some interesting changes. On top of that, Phil Hellmuth doesn't think Phil Ivey will beat his bracelet record in five years, and there's plenty more.
WSOP-C Schedule 2010-2011
If you missed this year's World Series of Poker, you should probably start making plans to get to Las Vegas for the 2011 WSOP. One way to get there is by winning a World Series of Poker Circuit event. Lucky for you, you can start planning today because the 2010-2011 WSOP-C schedule has just been released. There will be 12 stops on the circuit this season,with the first one kicking off rather soon, August 19 at Horseshoe Council Bluffs in Iowa.
There have been a few changes made to the format as well:

There will be a cumulative rankings system throughout the season awarding points for each WSOP-C "Ring" open event.
100 players will qualify through the rankings system to play in a season-ending national championship tournament
There will be four regional WSOP-C championships with a $10,000 buy-in event plus two hours of national television coverage per stop.
Structures and payouts at all events will be standardized and the Main Events, outside of the four regional championships, will see the buy-in lowered to $1,500.
"We recognized the WSOP Circuit Events needed a shot in the arm, and we believe we've responded with steroids," WSOP Vice President Ty Stewart said. "The new model is exactly what the WSOP is all about, giving poker players of all bankrolls the chance for compete for the kind of fame, fortune and respect that comes only with a WSOP bracelet and a national television audience."
Find the entire schedule at WSOP.com.
Don't Dare Ivey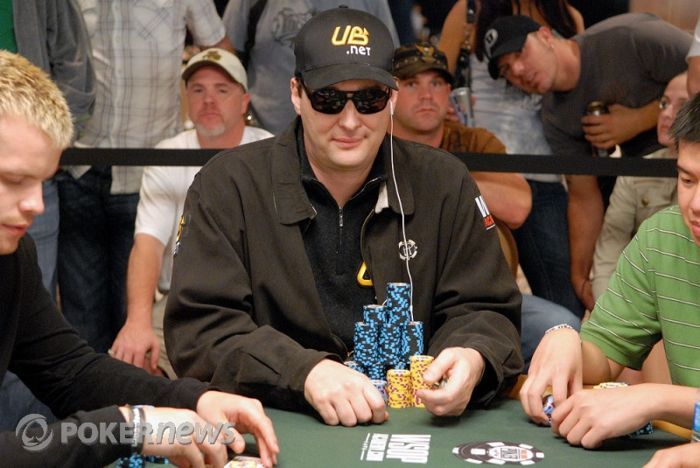 In the latest episode of the Poker Show, Jesse May caught up with the Poker Brat himself, Phil Hellmuth at the Bellagio for the World Poker Tour Bellagio Cup. True to form, he made a "grand" entrance flanked by the WPT's latest additions, the Royal Flush Girls.
May talks about the World Poker Tour's changes that are in store for the ninth season and then talks to Hellmuth about his entrances, golf, partying, and Phil Ivey.
When asked whether Ivey could beat his bracelet record in five years, Hellmuth said, "Ivey won't pass me in five years. That's impossible. I shouldn't say its impossible, [laughs], I don't think it'll happen. I think maybe in five years I'll be at 14 or 15, and maybe he's at 11 or 12. I don't know. I think that he won't pass me in five years."
What else does Hellmuth have to say? Head on over to the PartyPoker Blog for the rest of the show.
Betfair Moves
The rumors that Betfair Poker will move to the Ongame Network have been confirmed. Betfair will complete the move by the end of this month and looks to control the fall in its liquidity.
"Betfair is doing something which is not done in the offline world, and is famous for being an innovative and driven company, and we want partners on the network like that, who are seeing possibilities, exploring new things," Ongame head Martin Lerby said.
Read more at EGRMagazine.com.
Prop Bets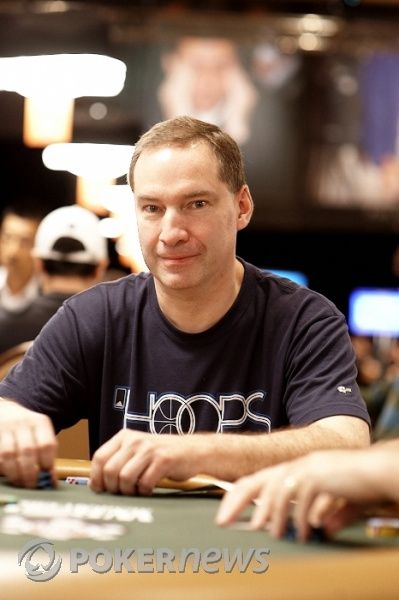 The stage was set at the Commerce Casino in May for a prop bet between Ted Forrest, Mike Matusow and Justin Smith. There was a huge chunk of money on the line for Forrest in this weight bet. Forrest needed to weigh 50 pounds less than he did that night he jumped on the scale at the Commerce Casino by July 13. He did just that, and $2 million was his after he weighed in at 130 pounds.
The Full Tilt Blog has the whole story.
New International Bracelet Events?
Will there be WSOP bracelet events in Italy and France soon? In an interview with Inside Poker Business, Harrah's Interactive CEO Mitch Garber alluded to the possibility.
"We know we would like to strategically expand the bracelets beyond the US and the UK. We haven't figured out if [the events in Italy and France] will be individual events, or part of the WSOPE or tied to a larger series. In the next six months we intend to decide and announce our plans," Garber said.
In the U.K., WSOP.com has launched its real money play site and is looking to expand in other areas. Harrah's Interactive is in talks with local partners in Italy and France but has yet to apply for a license in either country.
Read more at here.
PokerStars LAPT News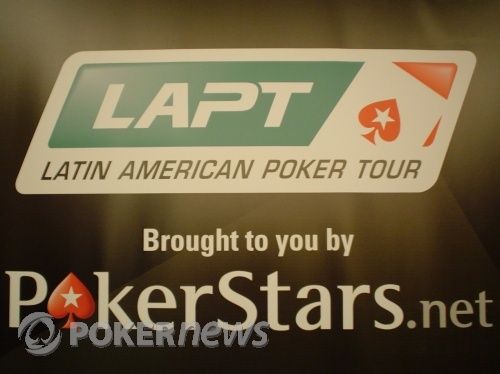 Season 3 of the PokerStars Latin American Poker Tour will come to a close in September with its $5,000 buy-in Grand Final being held September 22 through 26 at the City Center Casino in Rosario, Argentina.
"This will be the most luxurious and exciting Grand Final in LAPT history," LAPT President David Carrion said. "LAPT is thrilled to be partnered with City Center, one of most amazing casino venues in all of Latin America."
On top of that, the LAPT announced the final schedule for LAPT Brazil Poker Festival, which takes place August 4 through 8 in Florianopolis at the Costao de Santinho Resort. If you're looking to play the LAPT Brazil Main Event, it'll run you $2,700, but the LAPT is catering to players of all bankrolls. Multiple side events will be running during the Brazil Poker Festival, including a $120 rebuy event with a $45,000 guarantee, as well as the first-ever pot-limit Omaha event in LAPT history.
[I]Feel like heading to Brazil or Argentina for some poker and sun? Qualify now on PokerStars.
Welcome Aboard
Chilipoker announced recently that it was adding Rohin Malhotra to its Management Team. Malhotra's name might sound familiar because he spent three years at the World Poker Tour, first as managing director and then CEO.
Malhotra's role at Chilipoker will be to develop the company internationally by establishing media, telecom, and casino partnerships in regulated and new markets. This all goes into effect September 1, 2010.
"I am delighted that Rohin is joining Chilipoker. He brings vast experience in the poker, gaming and media industries," Alexandre Dreyfus, CEO and Founder of Chilipoker said. "We look forward to working together and enjoying Rohin?s ability to bring Chilipoker to even more players and countries via our existing and new entertaining gaming products."
Want to play on Chilipoker? Sign up for an account today.
Be sure to follow us on Twitter for up-to-the-minute news and become a fan on Facebook.