The Nightly Turbo: PokerStars LAPT Announces Final Stop, Chilipoker Gets Former WPT CEO, and More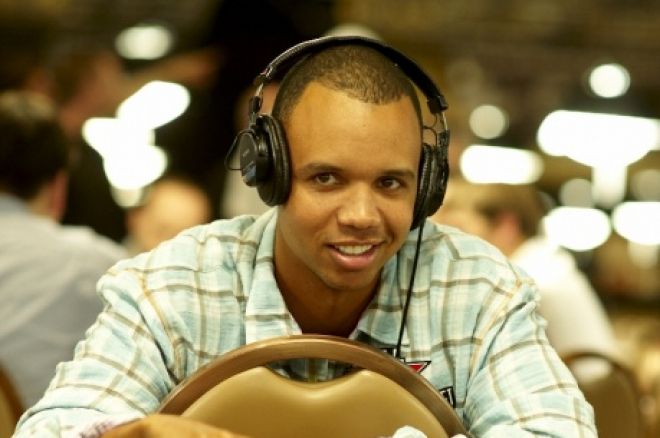 It's already the weekend, and we're not too sure where the week went, but we're here to bring you something to talk about at the tables while you're crushing the game. The Grand Final of Season 3 of the PokerStars Latin American Poker Tour has been announced, Chilipoker has added a new name to its management team, and it's a familiar one, and we'll let you know if Phil Ivey walked away with the top prize of the World Poker Tour Bellagio Cup yesterday, all in tonight's Nightly Turbo.
In Case You Missed It
Even with the struggling economy, casinos need to keep people coming in and coming back. Inside Gaming focuses on the expansions that have taken place at some Las Vegas casinos.
Day 7 of the 2010 World Series of Poker Main Event came to an end last night leaving only 78 players still in the running for poker's top prize. Check out the recap to see who's left.
The 2010 World Series of Poker is coming to an end. This week was a big week for the 2010 WSOP Main Event and ESPN couldn't have scripted a better storyline than four brothers going for glory. As the World Series Turns has the story.
If you're walking through the hallways of the Rio Convention Center during the World Series of Poker, you'll hear a lot of bad-beat stories and some strategy stories, too. We caught up with Andrew "Foucault" Brokos recently, so that he could discuss some strategy with us about a hand he played during the Main Event of the 2010 WSOP.
PokerStars Tours
Season 3 of the PokerStars Latin American Poker Tour will come to a close in September with its $5,000 buy-in Grand Final being held September 22 through 26 at the City Center Casino in Rosario, Argentina.
"This will be the most luxurious and exciting Grand Final in LAPT history," LAPT President David Carrion said. "LAPT is thrilled to be partnered with City Center, one of most amazing casino venues in all of Latin America."
On top of that, the LAPT announced the final schedule for LAPT Brazil Poker Festival, which takes place August 4 through 8 in Florianopolis at the Costao de Santinho Resort. If you're looking to play the LAPT Brazil Main Event, it'll run you $2,700, but the LAPT is catering to players of all bankrolls. Multiple side events will be running during the Brazil Poker Festival, including a $120 rebuy event with a $45,000 guarantee, as well as the first-ever pot-limit Omaha event in LAPT history.
---------------
Over on the other side of the Atlantic, Day 1b of thePokerStars UKIPT Brighton kicked off Friday with Team PokerStars ProsVicky Coren, Jude Ainsworth, and Julian Thew taking the felt. The total number of entrants over the course of both starting days was 259 players, creating a prize pool of £259,000. Just 32 players will get paid, with first place taking home £65,400.
Feel like heading to Brazil or Argentina for some poker and sun? Qualify now on PokerStars. If you want updates from the UKIPT, head on over to the PokerStars Blog.
Welcome Aboard
Chilipoker announced recently that it was adding Rohin Malhotra to its Management Team. Malhotra's name might sound familiar because he spent three years at the World Poker Tour, first as managing director and then CEO.
Malhotra's role at Chilipoker will be to develop the company internationally by establishing media, telecom, and casino partnerships in regulated and new markets. This all goes into effect September 1, 2010.
"I am delighted that Rohin is joining Chilipoker. He brings vast experience in the poker, gaming and media industries," Alexandre Dreyfus, CEO and Founder of Chilipoker said. "We look forward to working together and enjoying Rohin?s ability to bring Chilipoker to even more players and countries via our existing and new entertaining gaming products."
Want to play on Chilipoker? Sign up for an account today.
Close, But Not Quite
While most of us were sweating the 2010 World Series of Poker Main Event this week, we were also keeping a watchful eye on theWorld Poker Tour Bellagio Cup VI. Phil Ivey made a record-setting ninth WPT final table, and Justin Smith final-tabled the event for the second year in a row.
Although Ivey took a commanding chip lead at one point at the final table, he was unable to hang on, finishing in third place for $363,650, leaving Smith heads up for the title with Moritz Kranich. Kranich had close to a two-to-one chip lead over Smith at the start of heads-up play. Smith tried to get the chip lead and came very close after a double-up when he was holding ace-three versus Kranich's ace-five. Smith hit his three on the flop, and Kranich couldn't find anything on the turn and river to eliminate his foe.
Soon after, however, Smith was eliminated when his jacks did not hold up against Kranich's king-ten. Smith's second-place finish was one better than his third-place finish in last year's Bellagio Cup, and good for $594,755. Kranich took home the title, entry into the 2011 WPT World Championship, and $875,150.
Check out the updates on WPT.com.
British Poker Awards
We told you yesterday about the British Poker Festival and mentioned an award show. The British Poker Awards will be held September 13, the eve of the 2010 World Series of Poker Europe, at the Fox Club.
Voting for the awards will open to the public on August 1, and fans will get to vote for a number of different categories including Best Overall Poker Player, Best Cash Player, Best Tournament Player, Best Online Player, and Best UK Card Room.
We think the idea of a British Poker Awards – poker's very own Oscars – is long overdue. This will be a prestigious annual event and gives us the opportunity to pay tribute to the outstanding achievers in our game," said the Award's organizers.
Voting begins here on August 1.
Living in High Style
If you want to come to Las Vegas and try out a poker grinder's lifestyle, you definitely don't want to do it living out of a hotel room. Maybe you tried seven weeks in a hotel for this year's World Series of Poker and felt a little cramped and need another alternative for next year.
Corporate Mansions has the answer for you. The PokerNews Team spent its 2010 WSOP there in the Tuscany Estate. There is also the Elvis Presley Mansion up for rent and the Dean Martin Retreat where parts of Casino were filmed.
Read this for more.
Brotherly Love
Lynn Gilmartin caught up with the last two standing Mizrachi brothers, Robert and Michael, during Day 6 of the 2010 World Series of Poker Main Event. At the time, both brothers were still sitting with chips. By the end of play, only one was left. Is there any sibling rivalry and did Robert want to seek revenge for Michael busting him in the $50,000 Player's Championship? You'll have to check out the video to find out.
Your Facebook page can use another friend, so add us, and follow us on Twitter for up-to-the-minute news.