Inside Gaming: A Casino Expansion Project Report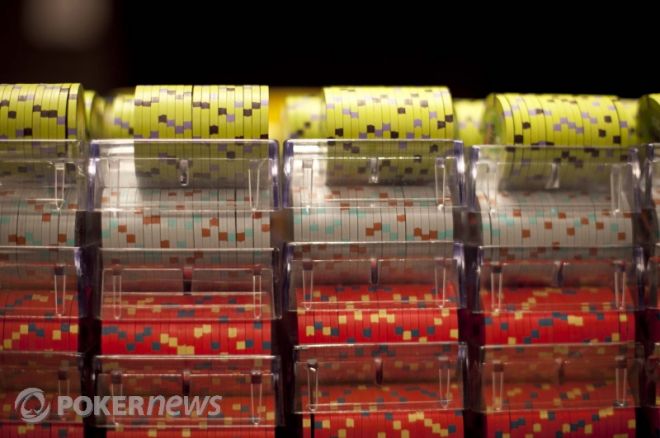 Casinos are constantly trying to reinvent themselves to attract new visitors and keep customers coming back. Several years ago, the trend was to build a new suite tower, but now that they've got all these extra rooms and a stagnant economy, American gaming resorts are looking for ways to fill them up without breaking the bank. The Hard Rock Hotel in Las Vegas completed a huge expansion several months ago, and the Golden Nugget's overhaul has already started increasing traffic to downtown Lad Vegas. The Tropicana is in the midst of a major renovation. Here are some of the new expansion plans in the works around the country:
Harrah's Plans New Las Vegas Entertainment Complex
Harrah's Entertainment, Inc. announced in early July that it is reopening discussions to build a retail and entertainment complex on the road that runs between the Flamingo and O'Sheas from the Las Vegas strip to the street behind it. They've termed the idea Project Linq. Plans include shops, restaurants and bars along a path leading to a giant observation wheel.
Harrah's executive Marybel Batjer said, "We're really aiming for a fun, entertaining, cutting-edge experience. The really fun attraction is the observation wheel." Batjer compared the planned wheel to the London Eye and the Singapore Flyer. The idea of an observation wheel has been pitched to several casinos around the strip, but it appears to have finally found a home.
Harrah's first mentioned the project last year but hadn't set a budget or timeline yet. Now it has slated construction to begin in 2011, financed by some of the $3 billion that Bloomberg News reported that Harrah's had in available cash and credit. Batjer said that construction of the complex would create 1,300 jobs and would lead to 2,000 permanent jobs when it opens.
Gary Loveman, Harrah's CEO, explained that expanding with an entertainment complex rather than more hotel rooms or gaming floor is ideal at a time when Las Vegas needs more attractions to draw visitors to fill the surplus of rooms and slot bays built under different economic conditions. "We need something that draws them into our neighborhood," Loveman said.
Learn more about Project Linq here.
South Point Casino Announces $20 Million Expansion; Opens New Poker Room
The South Point Hotel, Casino & Spa in Las Vegas announced on Monday that it was undertaking a $20 million, 55,000-square-foot expansion project. The first phase, which includes additional gaming areas, is already completed and opening today. The casino will now host 600 more slot machines, extra video poker and video keno terminals, a new 175-seat race book, and another entertainment lounge. South Point is also opening a new poker room with 22 new tables and room to run three daily tournaments.
The second phase of the expansion is set to include two new restaurants, which the casino hopes will open in the fall. This is South Point's first expansion since it opened a new hotel tower in 2008. The casino says the additional space will help return hours to employees whose work schedules were reduced as a result of the recession.
To go hand-in-hand with the additional slot machines, South Point is experimenting with looser slot machines. Casino owner Michael Gaughan decided to try increasing the return rate of about 200 penny slots by one to two percent to see if that increases player satisfaction and keeps customers coming back.
Read about the South Point's new expansion here and get Gaughan's rational for his slot experiment here.
Coeur d'Alene Casino Expansion Under Construction
The Coeur d'Alene Casino Resort in Idaho is in the midst of an $85-million expansion project. The resort announced this week that it is on pace to open ahead of schedule in spring 2011. Construction began last June on two new buildings and 100 new hotel rooms, which will bring the hotel to a total of 300. The expansion will also be home to two new restaurants, a fitness center and pool, a spa, and an amphitheater for outdoor concerts.
The casino brags about it here.
Follow us on Twitter for up-to-the-minute news.