Inside Gaming: Harrah's CEO Takes Pay Cut, Former Rio Exec Gets New Job, and Clubs Crack Down on Bouncer Bribery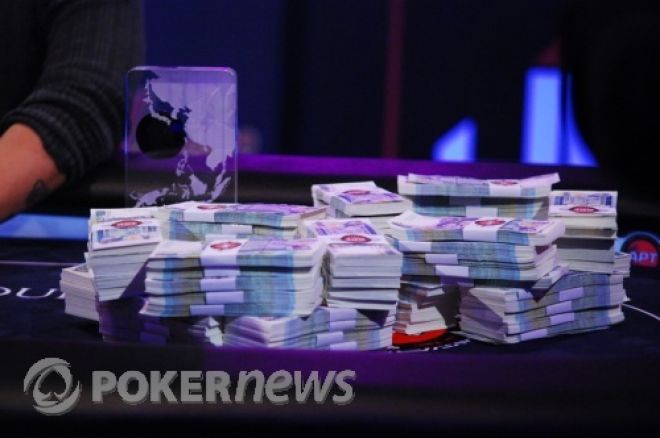 This week, the Las Vegas buzz is all about the start of the World Series of Poker. Gaming industry gossip seems to be focused on Harrah's personnel, as well. It just came to light that in 2009 the CEO of Harrah's received less than a sixth of the compensation he was given in 2008. The news was better for a former executive at the Rio and current COO of the M Resort. He was hired this week to fill the top spot at the Hard Rock Hotel and Casino. And the poker players flocking to town may have to work a little harder to get into some of their favorite clubs. In response to a raid by the IRS, Pure Management Group launched a new plan to comply with gaming regulations, including prohibitions against bribing nightclub bouncers.
Harrah's CEO Takes More than 80% Pay Cut
It was reported this week that Gary Loveman, the CEO of Harrah's Entertainment Inc., earned $5.97 million in 2009, a shocking drop compared to the $39.6 million he was paid in 2008. More than $36 million of his pay in 2008 came in the form of stock options, which he did not receive in 2009. Instead, he was paid a salary of $1.9 million, a $3 million cash bonus and slightly more than $1 million in perks.
In 2008, when Loveman received more than six times more in compensation, Harrah's lost $5.2 billion in net income for the year. In 2009, they reported a positive net income of $827.6 million. The company showed a profit in 2009 despite lower revenue than in 2008, partly because of cost-cutting measures. Among its many assets, Harrah's owns the Rio and the World Series of Poker.
Read more about Harrah's finances here.
Hard Rock Hires M Resort Exec, Former Rio VP as New CEO
M Resort COO Joseph Magliarditi has been hired as the new president and CEO of the Hard Rock Hotel and Casino. Morgans Hotel Group, which operates the hotel-casino, announced his appointment on Tuesday. The company has been searching for a new chief executive since Randy Kwasniewski committed suicide in early March.
Magliarditi served as an executive at the M since it opened in March 2009. He also spent time with Harrah's Entertainment as an executive in charge of the Rio, as well as the Marnell Sher Gaming company, which has properties in Laughlin and Pahrump. His new position with the Hard Rock also includes the job title of executive vice president, gaming, of the Morgans Hotel Group.
Magliarditi, who said he was "excited to join the Morgans Hotel Group and Hard Rock Teams," has his work cut out for him. Last year, the Hard Rock opened two towers and a concert hall, and unveiled a large expansion to its gaming floor. Then, two months ago, the Hard Rock released its worst accounting numbers since 2004, posting a 1.7 percent net revenue decrease from 2008 to 2009.
Learn more about Magliarditi here.
Pure Moves Toward Compliance with Gaming Board after IRS Raid
Pure Management Group, which owns such poker player hangouts as the nightclubs Pure and LAX, has launched a regulatory compliance program to keep the company out of hot water with state and county officials. The program responds to issues raised by an IRS raid of the nightclub operator's headquarters in 2008.
While no official reason was given for the raid, industry insiders said it was related to an investigation into the number of tips bouncers take in from nightclub patrons looking to cut entrance lines or score premium tables. The IRS questioned whether such tips were being properly reported.
The new compliance plan focuses on coordinating club security with the security teams of the casinos in which they are located. A compliance committee will also meet quarterly to advise Pure's board of directors. They will also stay in regular contact with the Gaming Control Board, which has recently become more aggressive about holding casinos responsible for the actions of the nightclub operators they license.
"Pure Management Group is committed to operating its world-class nightclub venues with a continuing focus on providing a premium club atmosphere, while preventing unlawful activities and maintaining seamless coordination with our gaming property partners," said Pure CEO Ned Collett.
Get the rest of the story here.
Follow us on Twitter for up-to-the-minute news, and also become our fan on Facebook.