Inside Gaming: Global iGaming Summit in Session and First Quarter Report Cards out for Las Vegas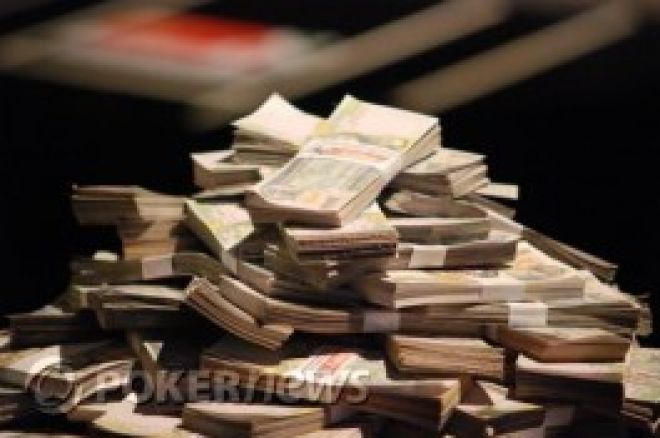 The gaming industry's top minds gathered this week at the Global iGaming Summit in Montreal to discuss the junction between online gaming and land-based casinos. While they weren't imagining juicy online profits and bemoaning the UIGEA, company execs were filing their first quarter earnings reports with the SEC. We've got the latest numbers for you here, straight from the Las Vegas Strip.
iGaming Summit Preaches Land-Web Cooperation
This week, gaming industry insiders gathered at the Global iGaming Summit & Expo (GiGSE) in Montreal, Canada. The focus of the conference is to find ways for brick-and-mortar casinos to participate in the online gaming market. Attendees discussed everything from the legal challenges posed by the UIGEA and current legislative options to online gaming technology and marketing strategies.
Harrah's Interactive Entertainment CEO Mitch Garber spoke on the second day of the conference. Garber, a former PartyGaming executive, said, "It is my view, and I think it's a view probably shared by everyone in the room because it's fairly obvious, that the future of gaming is going to run through the Internet in one way or another."
Garber said that brick-and-mortar casinos that don't adapt to the Internet will die. He has been helping Harrah's reach out to technology-saavy consumers through e-mail, social networking sites, and a more interactive loyalty program. Harrah's has also launched an online gaming site available to customers in the U.K., French and Italian expansions are planned soon.
Garber and other speakers at the conference urged casino executives not to fear what they don't understand and buy into the myth that Internet gaming will cannibalize the brick-and-mortar market.
Read more of Garber's remarks.
It's All a Numbers Game
This week, many Las Vegas casino operators announced their profit numbers for first quarter of 2010. Here's how the results stack up:
The Las Vegas Sands Corp. reported a net loss of $28.9 million, a big improvement over the company's $80.9 million loss during the same period last year. The Sands said that gaming revenue and hotel occupancy were up at the Venetian and the Palazzo, as were profits from Sands China's operations. For more information, read the rest.
MGM Mirage returned poor first-quarter results, losing $96.7 million, equivalent to 22 cents per share. The company profited $105.2 million during last year's first quarter. Much of the difference is attributed to CityCenter's financial woes. The $8.5 billion project opened in December and posted an operating loss of $255 million for the quarter ending March 31. During those three months, CityCenter brought in a total of $260 million in net revenue. MGM Mirage did experience a positive turn around at the MGM Grand Macao, which reported $49 million in operating income compared with $5 million in operating losses last year. Here is more from the CEO.
The Hard Rock Hotel and Casino dropped $26.5 million, slightly more than during the first quarter of 2009. Gaming revenue rose by 54.4 percent, and lodging and dining revenue also increased. However, the increase in operating costs for the property's new tower and expanded casino outpaced its revenue growth. If you're so inclined, read more about it.
Boyd Gaming Corp. posted $8.4 million in first-quarter profits, a swing in the right direction from a $13.8 million loss last year. The company managed to turn a profit despite an 8.4 percent decrease in revenue. Industry analysts were heartened by Boyd's performance in the Vegas local market. It owns smaller hotel-casino properties, including Sam's Town, The Orleans, Gold Coast, and Suncoast. Its three downtown properties looked weaker. Boyd Gaming is working to increase its local market share by acquiring the properties currently owned by Station Casinos, which is in bankruptcy. Here are the rest of the figures.
The Golden Nugget in downtown Las Vegas announced first-quarter profits on the strength of its new 500-room hotel expansion. The casino reported $59.5 million in revenue compared with $56 million for the same period last year. The property's parent company, Landry's Restaurants, netted $14.6 million in income, or 87 cents per share, twice its income for the first quarter of 2009. Owners noted that the Golden Nugget turned a profit while Boyd Gaming's neighboring downtown properties declined. Here is what they had to say.
Herbst Gaming reported an $8 million profit despite shrinking total revenue and an 11 percent drop in slot revenue. The company, which operates 16 casinos in Nevada, Iowa, and Missouri, pointed to the success of its cost-cutting measures. Herbst Gaming filed for Chapter 11 bankruptcy in March 2009. Check out state-specific numbers here.
Stratosphere owner American Casino lost $2.7 million in the first quarter of 2010, a larger loss than last year's $1.6 million. Net revenue declined by 6.3 percent at the company's properties, which include two Arizona Charlie's locations in Las Vegas and the Aquarius in Laughlin, in addition to the Stratosphere. American Casino cited higher debt expenses, continued decline in the local market, and increased expenses for the construction of the Stratosphere's new SkyJump, which opened in the second quarter. The company is also spending $20 million this year to renovate its properties. Get more details here.
The Tropicana lost $7.7 million during the first quarter, forcing its owners to sink more of their own cash into the resort's $165 million renovation. Onex Corp., a Canadian investment company, and co-investors bought the resort out of bankruptcy in July for $205 million. The company hopes the redesign, scheduled to finish in April 2011, will rescue the Tropicana. Read more about it http://www.lasvegassun.com/news/2010/may/09/tropicana-reports-loss-cites-las-vegas-room-invent/.
Follow us on Twitter for up-to-the-minute news.