Inside Gaming: Hooters Bust-o, Wynn Ditches a Project, and Harrah's Gains One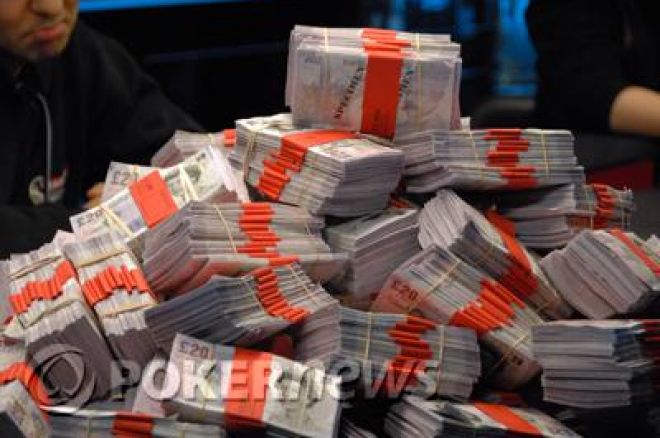 It has been a week of announcing new gaming projects, canceling others, and worrying about the futures of a few. The Hooters Hotel is in dire straights, and the Hilton and several Terrible's properties may also be on the brink of extinction. The Wynn abandoned a deal to build a new venture in Pennsylvania, while Harrah's embarked on a new project to manage a mega resort casino in the Philippines. The Rainbow Casino in Mississippi also changed hands this week.
Hooters Hotel in Danger of Going Under
Hooters has always been known for plunging necklines and ample assets, but lately its assets have been doing the plunging. The Hooters Hotel in Las Vegas has repeatedly incurred operating losses and built up a substantial revenue deficit over the last several years. The property's owners, 115 East Tropicana LLC, said on Wednesday that it had "substantial doubt about our ability to continue as a going concern."
The company reported to the SEC that it is unable to offer assurances that it will make a profit or maintain its financing. The company defaulted on interest payments in April 2009 and again in October 2009 and has exhausted its credit line. Currently relying on cash flow for expenses, the casino may simply not be able to operate. The company lost $18.2 million in 2009, even worse than its $13.3 million loss in 2008.
Hooters isn't the only Las Vegas property to report dire returns recently. Herbst Gaming Inc., owner of 15 casinos including Terrible's Casino off the strip on Paradise Road, was already in Chapter 11 bankruptcy. The company reported a loss of $97.8 million for the fourth quarter of 2009, almost four times its third quarter losses. Colony Resorts LVH Acquisitions, owner of the Las Vegas Hilton also on Paradise Road, reported 2009 losses of $28.9 million, compared to just $437,000 in losses the year before.
Click here to get the rest of the bad news.
Wynn Unexpectedly Drops Philly Casino Plans
Wynn Resorts, Ltd. had been moving forward with plans to develop a Foxwoods Casino in Philadelphia, Pa., until the company abruptly withdrew from the venture on Thursday. Earlier in the week, Wynn appeared to have reached an agreement to take over the stalled Foxwoods project pending approval by the Pennsylvania Gaming Control Board. But two days later, Wynn Resorts changed its tune and said it would not be involved in the Philadelphia project.
Wynn became interested in a Pennsylvania casino venture after state lawmakers legalized table games for in-state casinos earlier in the year. On Wednesday, one day before the Wynn pull out, the PA Gaming Board approved three more casinos to operate table games. Other Pennsylvania casinos are also waiting on, and expecting, approval.
"We are fascinated by the legalization of full gaming in Pennsylvania and stimulated by the opportunity that it presents for Wynn Resorts," Steve Wynn said. "But this particular project did not, in the end, present an opportunity that was appropriate for our company."
Read more about the reversal here.
Harrah's Slated to Run New Casino Complex in the Philippines
The Belle Corporation is scheduled to open an upscale hotel and casino in the Philippines in June 2011. The casino, part of a planned $310 million entertainment complex in Parañaque, will be operated by Harrah's Entertainment, Inc. Harrah's will have to share control with the Leisure & World Resorts Corporation, which holds the management contract for the gaming aspects of the development.
The project is a major change for the country's gaming industry, which was previously only operated by the government. "It is the general overhaul of the casino industry in the country that we are preparing for," said Belle vice chairman Willy Ocier. "You have to remember that the casino has been run by the government for almost three decades and now they woke up."
Harrah's president, Michael Chen, recently returned from the Gaming and Entertainment Expo held in Manila. He stressed the need to integrate gaming with other forms of entertainment. "It's all about competition. You have countries like the Philippines and areas like Macau and China that are opening gaming and entertainment attractions," Chen said. "There are more choices, so the challenge is how to attract people to your business. And one of the ways is creating an integrated experience for the customer that goes beyond the casino floor."
Read more about Harrah's new project here.
Isle of Capri Buys Mississippi Casino
Isle of Capri Casinos announced on Monday that it had purchased the Rainbow Casino in Vicksburg, Miss., in an $80 million all-cash transaction. The deal is scheduled to close by the end of June assuming that it receives the necessary gaming board approval. Isle of Capri, a St. Louis company, already owns casinos in three Mississippi cities. "Rainbow is a successful property with a solid core business that will fit very well into the Isle portfolio, said Isle CEO James Perry.
Isle of Capri bought the small casino from Bally Technologies, Inc., a Las Vegas slot machine manufacturer. Bally has owned the property for 16 years but has been trying to sell it for several years. "We felt it was important that we focus on our core business of providing industry-leading games and systems technology," said Bally CEO Richard Haddrill.
Bally also announced a separate contract to put its slot machines and casino management software into all of Isle of Capri's 14 casinos by the end of the year.
Follow us on Twitter for up-to-the-minute news.