Inside Gaming: The eDeck Grows on Casinos; Harrah's Sends a Big Gun to AC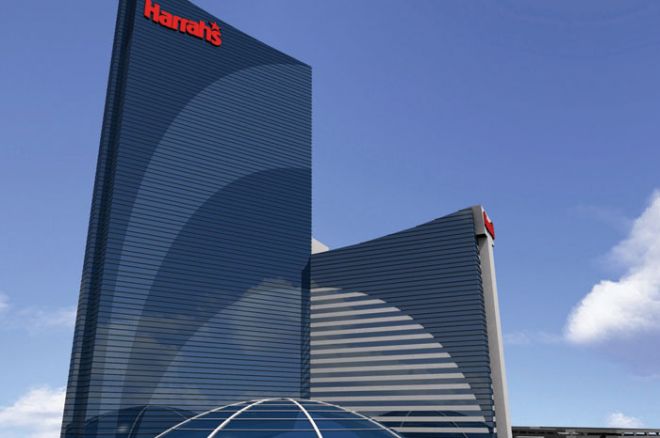 With poker at the center of our universe here at PokerNews, it's often easy to overlook everything else going on in the gaming industry. Today we bring you the portable sports betting device that is making an impact and Harrah's makes a strategic personnel move to gain a foothold in Atlantic City.
Portable Sports Betting is the Latest Gaming Rage
The M Resort in Henderson, Nev., has been promoting its hand-held sports-betting device called the eDeck heavily on television, and it appears as though the gamble is paying off, as other casinos are jumping on the eDeck bandwagon.
Apparently, the casino's success using the device, which allows gamblers to place bets on sporting events like football, baseball and soccer, is catching on so that the Venetian and Palazzo have ordered 200 eDecks.
The big question is whether this is good or bad for gamblers. While the devices make life easier by allowing you to place a bet without leaving your seat, one has to wonder if it will make up for the visceral experience of placing your bet at the ticket window.
One thing is for certain: punters will make sure to take advantage of making their bets at the very last minute to get the best odds the house has to offer.
Harrah's Sends a Big Gun to Atlantic City
Don Marrandino, who was born in Atlantic City, is acknowledged for helping turn Harrah's properties in Las Vegas into winners. Now Harrah's is moving him back east where he'll have to work some serious magic if he wants to return the company to the top of the AC food chain when he takes charge of Caesars, Bally's, Harrah's, Showboat, and Harrah's Chester in Philadelphia.
Having cut his teeth at the AC Bally's in 1981, Marrandino is no stranger to the ways of the east. He feels strongly that AC can once again become a gambler's paradise, but steps such as cleaning up the boardwalk and bringing in big-name entertainment must be taken to attract people. AC is in financial trouble thanks to the recently legalized action in surrounding states such as Pennsylvania, and AC needs to do anything possible to bring gamblers back to the city. This homegrown leader may just help do that.
Follow us on Twitter for up-to-the-minute news, and also become our fan on Facebook.