The World Series of Poker November Nine: Kevin Schaffel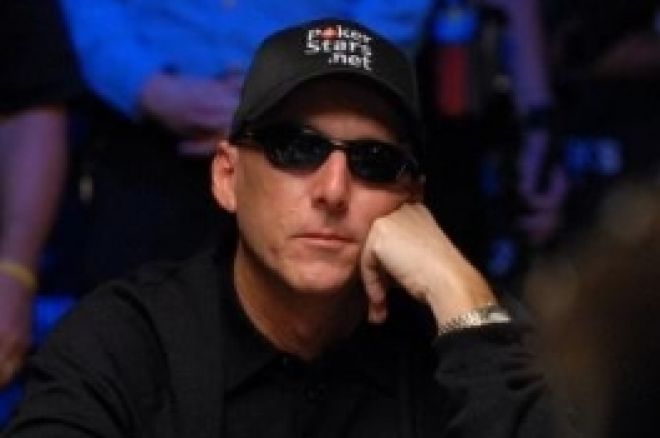 Although he may be the oldest member of the November Nine, don't expect Kevin Schaffel, from Coral Springs, Fla., to bow to the younger lads at the table. Having played poker for 40+ years, Schaffel may not be as intimidating as his younger and better-known opponents, but he certainly has the know-how to take home the world's biggest title. Considering that he finished second at the World Poker Tour Legends of Poker Main Event in August, collecting $471,670 in the process, it should come as no surprise that this Pokerstars-sponsored player could make a serious run for the Main Event title.
Path to the November Nine
While much of the attention of the WSOP Main Event final table has focused on Phil Ivey, Jeff Shulman and Darvin Moon, Schaffel quietly built his stack through a mix of well-timed aggressiveness and knack for recognizing when his opponents were weak. One example of Schaffel's gift for picking up tells on an opponent's weakness occurred in a hand in which Schaffel never let his opponents see the flop. In the hand, Schaffel opened preflop with a 425,000 bet. Shulman, on the button, made it 1.4 million to go and was called by chip leader Darvin Moon. Despite having two sizable stacks against him, Schaffel reraised to 5.8 million without hesitating and forced Shulman and Moon to lay down their hands, scoring himself 2.8 million chips in the process.
In addition to being quietly aggressive on his way to the final table, Schaffel had no problem getting his money in when he felt an advantage over his opponents and dragged chips without having to showdown a hand. In a big hand against Jamie Robbins (hijack), Ludovic Lucay (small blind) and Steven Begleiter(big blind), Schaffel opened with a 300,000 bet from middle position. All three players called and the flop came
. The other players checked to Schaffel, who made it 850,000 to go. Begleiter and Lacay quickly folded but Robbins made the call. The turn brought the
and both players checked. The
landed on the river and Schaffel aggressively bet 1.5 million into the pot, good enough to send Robbins into the tank and eventually force the younger player to fold.
What to Watch For
Don't expect Schaffel to let the younger whippersnappers dominate his actions. Coming to the table sixth in chips with 12,390,000, he needs to avoid blowups against the bigger stacks to give himself a shot. Look for him to stay out of the mix early on because he will use experience to sidestep potential landmines laid by opponents just as he did in the days before the final table became official. Having gone deep in the WPT in August should help bolster Schaffel's confidence going into the final table, so don't expect him to make rookie mistakes.
Schaffel will be sitting directly to Phil Ivey's left, which means he will have position on the most talented player in the world for the entire final table, which should work to his advantage. Although a good seat, it's not ideal because he has two sizable stacks in Begleiter and Buchman to his left, both having more than double his 12 million.
PokerNews will be in Las Vegas this weekend bringing you the play-by-play as we find out who the next World Series of Poker Champion is.