The Weekly Turbo: PokerStars NAPT LA Schedule, Mizrachi's Legal Woes, and More
If you missed any of the week's top poker news stories, you don't have to worry. We like to package things nicely around here, making it easy for you to find and read. We've picked out the stories we're sure you need to check out to be up to date, including the NAPT LA schedule, Mizrachi's legal troubles, and more.
Pencil It In
The schedule of events for the PokerStars.net North American Poker Tour Los Angeles was announced. The poker festival will run from November 8 through 21 at the Bicycle Casino. Over the 14 days, 21 events will be held with buy-ins ranging from $335 to the $5,000 Main Event.
"This is truly a festival with something for everyone," Team PokerStars Pro Jason Mercier said.
A few of the events that are taking place include two heads-up no-limit hold'em tournaments, a $5,000 H.O.R.S.E. event, and a $545 re-entry event with a $200,000 guaranteed prize pool.
"The new multi-tiered schedule will keep players engaged with a variety of tournament choices. NAPT is really tapped into what players want," Tournament Director Mo Fathipour said.
If you want to check out the entire NAPT LA schedule head on over to NAPT.com.
Mizrachi Delivered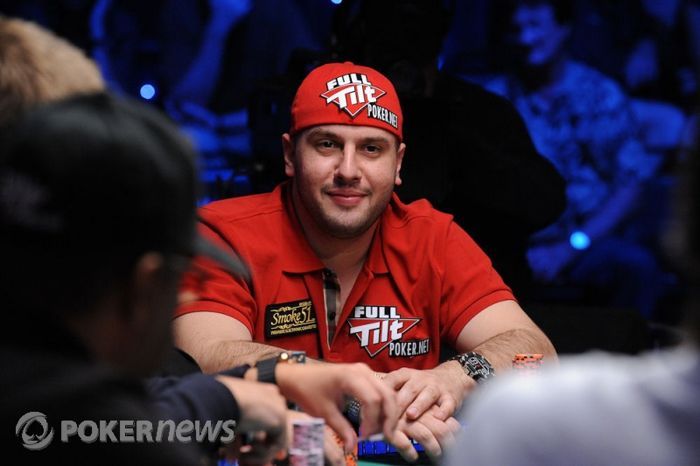 Before a major poker tournament, which you've been preparing for for a few months, you would probably want to have a clear head so you could focus on your game and the task ahead. Michael Mizrachi has been hit with a lawsuit from a Texas company called Deliverance Poker.
The company said that Mizrachi agreed to sign with it in July of 2009 and by doing so received $150,000, a 1.75 percent interest in the company, and "advance expenses related to poker tournaments in which Defendant Mizrachi would participate." Mizrachi was seen sporting Deliverance patches throughout some of the 2010 World Series of Poker, but if you recall, he is now donning a Full Tilt Poker patch, a deal which he signed after he made a deep run in the Main Event.
Tiltware, Full Tilt's software and marketing company has also been named in the suit. Neither Mizrachi nor Tiltware has commented on the matter yet.
The Cake Poker Blog has more.
Petition to Play
Poker halls in Portsmouth, Virginia, have bene shut down by the Commonwealth's attorney Earle C. Mobley, who had previously declined prosecuting the halls, but has since reversed his stance saying that, "he didn't want Portsmouth to become a gambling center." One of the poker halls affected was Charles Daniels' Poker Palace.
Daniels petitioned the courts on Tuesday to resume the games at his hall. Daniels offered tournaments and cash games and claims in his petition that the games have generated more than $700,000 for charities. Daniels' attorney plans to show that Texas hold'em is a game of skill, which would make it legal under the state's gambling laws.
Mobley and Attorney General Ken Cuccinelli are named as defendants in the petition.
Read more on HamptonRoads.com.
Gone Til November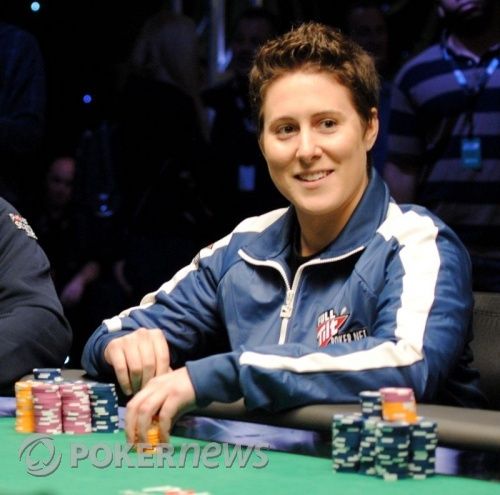 The Partouche Poker Tour €8,500 Main Event is down to nine players in Cannes, France. On Day 5, 18 players took their seats at the felt in hopes of making it to the final table with their eyes set on the €1,300,000 first-place prize. The field was cut in half, but the remaining nine players won't play down to a winner in the coming days, instead, the PPT has taken a page out of the World Series of Poker handbook and has decided to delay the final table until November.
Leading the way to November is Vanessa Selbst with a 3.9 million-chip stack. Just behind the Team PokerStars Pro is Fabrice Soulier with 3.6 million. European Poker Tour Grand Final High Roller winner Tobias Reinkemeier will have a bit of a challenge if he wants to add another trophy to his mantle. He comes in eighth in chips with 819,000.
Partouche Poker Tour Final Table Lineup
1. Vanessa Selbst, 3,951,000
2. Fabrice Soulier, 3,652,000
3. Raouf Ibrahim, 3,492,000
4. Ali Tekintamgac, 3,289,000
5. Tommi Etelapera, 3,129,000
6. Raphael Kroll, 2,390,000
7. Soren Konsgaard, 1,073,000
8. Tobias Reinkemeier, 819,000
9. Cyril Andre, 600,000
Bluff Europe has more.
Updating Your Game
PokerStars has released another update to its software. If you haven't logged on for a while, first off, shame on you, how are you going to bet better if you don't play? If this is the case, we've got a couple of tweaks for you to look forward to.
Players will have an "Auto buy-in" option, which will allow them to instantly buy in to a table after left-clicking "Seat Open." There is also a "Seat me" feature that will come with the latest update. If you're in the lobby and select a table with empty seats, this option will show up under the traditional "Go to table" button. If a player clicks "Seat me," the table will open and you will already be seated. On top of that, if you have your "Auto buy-in" preferences set, sitting down at a table can be a one click process.
Notes reliability is being changed, an "Average Stack" column is being added to the lobby, and PokerStars is giving players the option to "stack" their tables in addition to the "cascade" and "tile" options already available.
Those aren't the only things changing. Check out the PokerStars Blog for a complete rundown .
PartyPoker World Open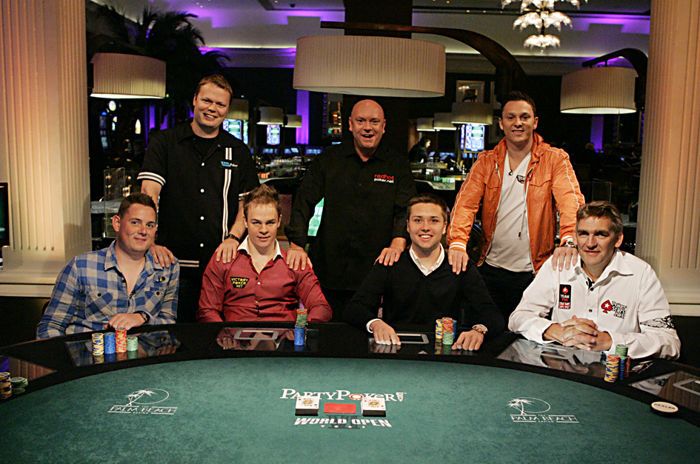 The final table of the PartyPoker World Open VI was set on Thursday and the players resumed play on Friday at the Palm Beach Casino in Mayfair, London. When the players took their seats on Friday the lineup looked like this.
Seat 1: Dale Hoy
Seat 2: Juha Helppi
Seat 3: Toby Lewis
Seat 4: Andrew Robl
Seat 5: Yevgeniy Timoshenko
Seat 6: John Duthie
Seat 7: Sam Trickett
The seven players were playing for the title and a first-place prize of $200,000. A winner was crowned on Friday. *This is your spoiler warning.*
Andrew Robl was eliminated in sixth place when he flat-called Toby Lewis' raise with pocket nines. The flop came down Q♣9♠Q♦. Robl lead out to 18,000 and Lewis bumped it up to 65,000. Robl made the call and the 5♠ hit the turn. Robl then check-called Lewis' 65,000 bet. The river brought the 9♣. Robl moved all-in and Lewis snap-called turning over pocket queens.
Play continued and John Duthie was eliminated in fifth place. Juha Helppi followed him in fourth and Lewis in third, leaving Sam Trickett heads up with Yevgeniy Timoshenko. Trickett defeated the young Timoshenko with a rivered two pair.
"He's one helluva player, and you'll be hearing a lot more of Sam Trickett, I can promise you that," Mike Sexton said.
If you want to check out the payouts and the entire day's action, head on over to the PartyPoker Blog.
Follow us on Twitter for up-to-the-minute news and be sure to like us on Facebook.