The Weekly Turbo: WPT Contract with FSN, a New Stop on the World Series of Poker Circuit, and More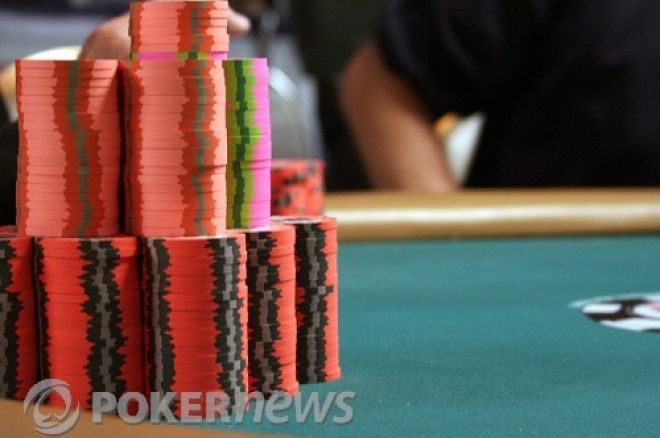 If you missed any of the news this week, don't worry, you'll find everything you've missed in the Weekly Turbo. The World Poker Tour inked a deal with FSN for three seasons, and the World Series of Poker Circuit added another stop on the schedule. Read on to find out more.
WPT on FSN
The World Poker Tour has announced a broadcast and promotional agreement with Fox Sports Network that will cover the next three years of the tour. Seasons 9, 10 and 11 will all be broadcast on FSN with prime time national air times of 8:00 p.m. and 11:00 p.m. on Sundays, as well as additional airings throughout the week.
"As a leader in sports programming, FSN has been a great champion of the WPT and we are thrilled to make this long-term commitment as we celebrate a new day for the WPT," WPT President Adam Pliska said. "The better airtimes, improved promotion and the increased number of repeat episodes promise to be a boon for fans and the perfect showcase for the exciting changes coming to the WPT starting in Season 9."
The first episode of Season 9 will debut in January with some new additions for viewers. Kimberly Lansing is back this season and will take on an anchor role for the show. A new segment called "The Raw Deal" will be introduced and the Royal Flush Girls will be on hand as well.
"FSN is excited to remain the home for The World Poker Tour, which continues to deliver great ratings for our affiliates. WPT is one of the most respected brands in poker and will only grow stronger with the tremendous innovations they are bringing to the show in the new season," FSN Vice President of Programming David Sussin said. "Our network has long been a showcase for the best poker on television, and we are very happy WPT will continue that tradition."
If you want to know where the WPT is headed next, head on over to WPT.com.
Oklahoma!
The World Series of Poker has announced another stop on the 2010-2011 WSOP Circuit - Oklahoma. The Choctaw Casino Resort in Durant, Okla., will host its first WSOP-C event next year from January 6 through 25. The casino has just completed a $300 million expansion, featuring a brand new 30-table poker lounge on its own floor in the casino. Ten WSOP ring events will be part of the 54-event schedule for this stop.
"After visiting the property, it was a must that we brought a WSOP Circuit stop to Choctaw Casino Resort," WSOP Vice President Ty Stewart said. "This is a huge poker market that has clamored for high stakes tournament poker and we're ecstatic to be hosting a WSOP Circuit in this gorgeous property in Durant come January."
With the addition of this event, the 2010-2011 WSOP-C schedule includes 13 stops with one more expected to be added. Where can you get in on the action? Find out at WSOP.com.
And the Nominees Are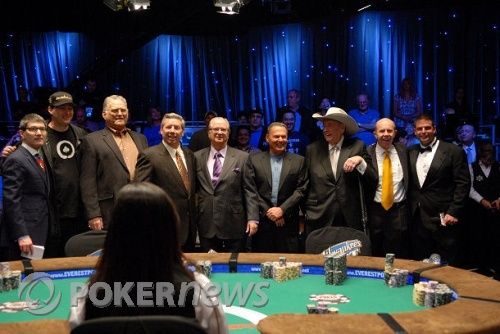 The polls for the 2010 Poker Hall of Fame were open to the public for two months. On August 31, they closed and the votes were tabulated to compile the top ten nominees for the 2010 HOF class. If you didn't vote, you can't complain when you read this list.
1. Chris Ferguson
2. Barry Greenstein
3. Jennifer Harman-Traniello
4. Dan Harrington
5. Phil Ivey
6. Linda Johnson
7. Tom McEvoy
8. Daniel Negreanu
9. Scotty Nguyen
10. Erik Seidel
There you have it. The top ten poker players (in alphabetical order) who are up for consideration for the 2010 HOF. Now what? Well, the Poker Hall of Fame Governing Council will select the final players eligible for induction. Then the 16 living HOF members and a 17-person media panel, which includes PokerNews' Editor-in-Chief Matthew Parvis, will vote. Finally, the 2010 class will be inducted in November as part of the WSOP Main Event Final Table festivities.
Find out more at WSOP.com.
Brick by Brick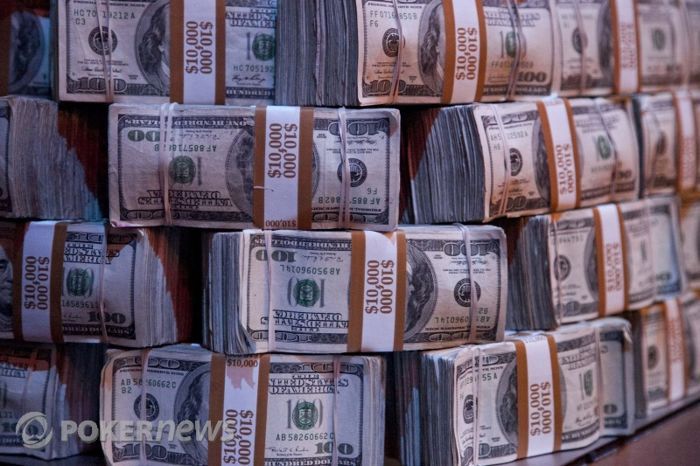 If you've got $250,000 laying around and are looking for something to do with it, you could either share it with us, or you could head to Monte Carlo at the end of November for the biggest buy-in poker tournament ever. The 48-player $250,000 buy-in event will see a first-place prize of $5 million.
So who would you be rubbing elbows with if you bought into the behemoth of a tournament? Patrik Antonius, Phil Ivey, Tom Dwan, Michael and Robert Mizrachi, Huck Seed, Gus Hansen, Johnny Chan, Freddy Deeb, Tony G, Bruno Fitoussi, Allen Cunningham, and John Hennigan are already confirmed for the televised International Poker Players Association Championship.
If you're just short of the buy-in, you can always try your hand at qualifying for a seat through $1,000 live satellites in Monaco or in Los Angeles at the Bicycle Casino.
CoinFlip.com has more.
Going Mobile
PokerNews launched a version of its website specifically for mobile sites on Wednesday. The site still includes all the news, videos, and live reporting coverage you're used to, but is specifically formatted for smartphone devices such as iPhone, Android, Blackberry, and Windows Mobile.
Lights, Camera, Action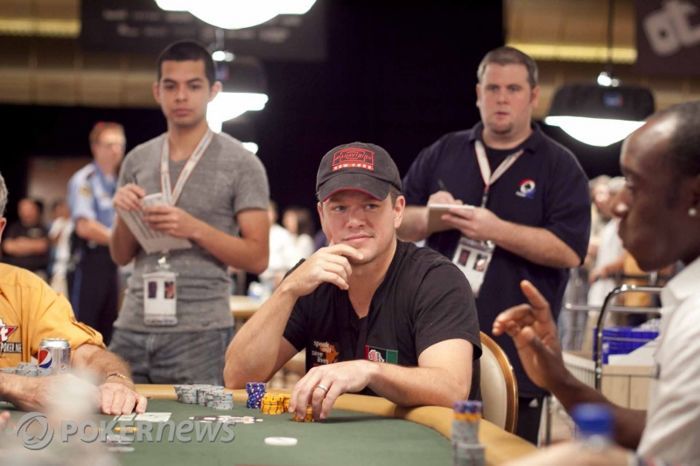 This is for all of you Rounders fanatics who are on the edges of your seats waiting for Rounders 2. Box Office Magazine recently posted an interview with directors Brian Koppelman and David Levien, the two who penned the 1998 flick to get the inside scoop on when we can expect, Rounders 2.
"Everybody involved with that movie would love to find a way to credibly further the story, but none of us are going to trample on the memory of it and what that movie means to people," Koppelman said. "It's as alive as it needs to be and I think the moment that we all feel like there's a compelling enough story we'll all go make it, but that just hasn't happened yet."
Sorry folks, we're sure you thought we were about to give you a release date or something. What we can tell you, though, is that the directing duo is currently scripting a film about the online gaming industry and Leonardo DiCaprio is attached to it.
"It's not something that's ready to go before cameras anytime soon, but we're heavily into it," Levien said.
Read the entire interview at BoxOfficeMagazine.com.
Follow us on Twitter for up-to-the-minute news and be sure to add us on Facebook.